How To Pick a Mover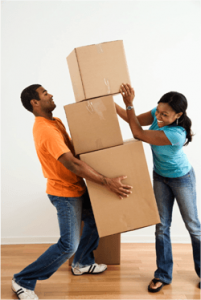 Choosing a moving company is the first important step toward ensuring you have a successful move. Cousins USA Moving & Storage is happy to provide you with the following guidelines, which will help you in selecting the mover that's right for your family or business.
Compare More than One Mover
Cousins USA suggests you request estimates from multiple moving companies:
Compare the rates and services offered by each mover. Do they have any exclusive services?
Review your estimates thoroughly to ensure there are no hidden costs
Ask questions: if there is anything you do not understand, do not be afraid to ask.
Helpful Links
Cousins USA Moving & Storage encourages you to select a reputable and licensed moving company, with certified and trained employees. Find out if your mover is a member of the American Moving & Storage Association, a non-profit trade association that represents more than 4,000 moving companies throughout the United States and the world. Members abide by terms of published tariffs, the AMSA's code of ethics and have gone through the AMSA's vetting and arbitration process. The following organizations may be helpful in answering any additional questions:
What Will It Cost to Move Yourself?
If you are considering the option of moving yourself, conduct research to find out the costs involved and compare them with professional moving estimates. Before you begin your research, determine how much and far you are moving. Cousins USA suggests you consider the following costs that likely will be factors when moving yourself:
Truck rentals
Packing materials
Rentals of dollies, pad coverings, etc.
Additional insurance
Gas prices
Time involved