Fort Lauderdale Movers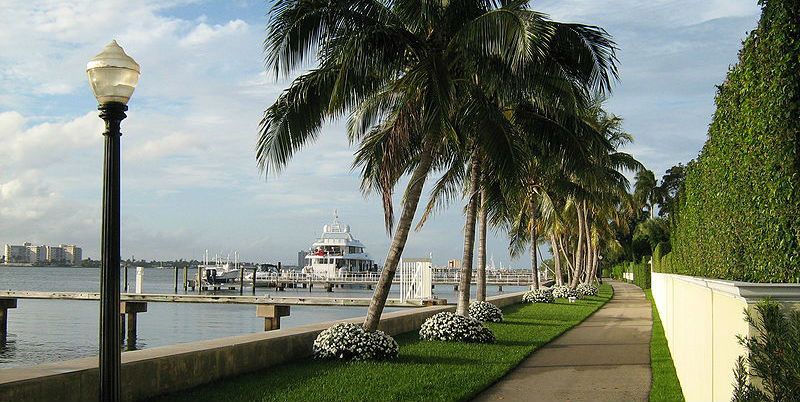 The premium moving and storage company of Fort Lauderdale, FL.
Cousins USA has been the premium Fort Lauderdale moving and storage company since 1996. At Cousins USA, we can provide you with professional moving services for your local, long-distance or international move. We succeed where other Fort Lauderdale moving companies fall short.
At Cousins USA, we can provide you with exceptional moving services. Our moving crew is professionally trained in packing, transporting and unloading your possessions. All your belongings will be handled with great care, ensuring you that everything will be in the same condition that you had left it with us when they arrive at your new home.
We have the expertise, resources and equipment to handle any moving job. We take the extra step in providing you with extra padding to protect your home and possessions during the moving process. So, if you are planning a move in Fort Lauderdale, Boca Raton, Hollywood or anywhere else in the south Florida area, you can trust the movers at Cousins USA to get the job done!
Fort Lauderdale Moving Services
Cousins USA is a full-service moving company that specializes in a wide variety of residential, office, international and specialty moving services in Fort Lauderdale and all throughout the south Florida area.
As a full-service mover in Fort Lauderdale, our services can cover every aspect of your move. That is why we offer warehouse storage in the Fort Lauderdale area. If you are in need of some extra room for storing any belongings, we can keep your possessions safe in our climate-controlled and secure warehouse facility.
At Cousins USA, we are also an agent of Stevens Worldwide Van Lines, a national van line with over 110 years of experience and knowledge as a reputable moving company. Being an interstate agent of Stevens Worldwide allows us to provide international moving services throughout the world. With Cousins USA, you get the personal touch with a local Fort Lauderdale moving company and also the benefits of a world-wide van line.
Some of our additional moving services to help make your move go great:
Last Minute Moves: Our last-minute moving services are perfect for when you need to move in a hurry. On a moments notice, our professionals can help you pack up and move your home. Your move will be carried out efficiently without sacrificing the quality of your move.
Specialty Moving Services: We have the equipment and expertise to transport any large or bulky items you may have within your home. Our expertise ranges from gun safes to wine cellars and everything in between.
Military Moves: We are proud to help our armed forces and their families move. Out military moving services are available for when you need to move on a moments notice.
Best Movers Fort Lauderdale, FL
We are dedicated to providing you with exceptional moving and storage services.
If you are looking for the best South Florida moving company, the choice is clear. At Cousins USA we are determined to provide you with exceptional moving and storage services.
From the start of your move, you will be assigned a specialized moving coordinator who will take the time to assemble an affordable moving plan that meets all your moving requirements. Our coordinators take the time to listen to your needs and work with you in creating a plan that covers every aspect of your move while staying within your budget.
If you are looking for a reputable mover look no further then Cousins USA. We pride ourselves on our customer service and strive for complete customer satisfaction. We take the time to answer any questions or concerns you may have. For all our moving services, we provide accurate and free moving quotes. That way you know what you are getting and will not be surprised by any hidden costs.
Helpful Moving Tips:
Plan Early: Begin planning your move at least two months in advance of your move date. This will give you plenty of time to prepare, pack and hire a Fort Lauderdale moving company.
Use Transparent Bins: For important items you need right after your move, pack all your essentials in transparent bins. This will help you avoid searching cardboard boxes for anything you need right away in your new home.
Choose a Fully-Licensed and Insured Mover: Ask any moving company you are considering if they are fully-licensed and insured. A legitimate moving company in Fort Lauderdale will be able to provide you with their DOT number and details about their insurance coverage.
At Cousins USA, we want to help you with every aspect of the moving process. Read some of our expert moving tips and tricks. Our moving experts can help you maximize any move you are planning:
Packing Tips and Moving Checklist: Follow these tips for the best way to organize and pack your belongings. Maximize your moving process by properly preparing all your items for transportation.
Last Minute Moving Tips: Learn how to effectively prepare and pack for your move when time isn't on your side. Follow our tips for a stress-free move even when you need to move in a hurry.
5 Tips for Moving with Kids: If you have children, learn how you can help them handle your move. Take the right steps to make the move as pleasant as possible for you and your children.
HomeAdvisor Approved Fort Lauderdale Moving Company
Cousins USA is proud to be screened and approved by HomeAdvisor. See what customers are saying about our Fort Lauderdale moving services. We have over 25 years of experience providing local, long-distance and international moves for customers in Fort Lauderdale, FL. Let our moving professionals help you with your next residential or office move!
The Best Broward County Moving Company
When you book your next move with Cousins USA, we will even throw in 25 free moving boxes to help you pack or 30 days of free storage to keep your possessions safe.
If you have any questions about the services, we can provide for you, contact us or give us a call today at (954) 792-6650. To begin your next move to or from Fort Lauderdale, FL, fill out our online form to receive a free moving quote. A Cousins USA moving representative will be in contact with you shortly. For the best moving services in Fort Lauderdale and the surrounding South Florida area, go with the professional movers at Cousins USA Moving & Storage.
Ronald Paine
19:29 12 Nov 19
The team of 3 movers showed up early and did a timely move from our previous

residence but near the completion of that part of the move the subject of tipping was brought up several times and again while I was signing paperwork. This was before they started toward our destination. I tipped $50 and was asked if I didn't have another $10 so they could split it evenly between the 3 men, I did not give the additional $10. At the destination one of the men knocked over a portable radio / CD player and it broke into pieces, no offer to make an adjustment. When all was done they had me sign papers and went to their truck only to call me and ask me to come down to the truck and presented me with a bill for an additional $232 because they apparently did not estimate the time correctly. When I spoke to Lori she just made one excuse after another. Never again..!!!

read more
Glen Parnell
18:28 07 Oct 19
HORRIBLE - do NOT use this company. They have no backup assistance crews to

assist, I had to sleep on the floor my first night due to fact one of drivers got sick and they stuck all my stuff in one room could not even open the front door and just left me stranded. They also gave me incorrect phone numbers who they claimed (the drivers) was coming to assist me to just leave. I would never recommend or use them again, BEWARE of companies that have no backups after 5pm and will leave you stranded .

read more
Debby Katz
15:01 02 Oct 19
A very, very, VERY positive experience. Great estimator, fair price, flexible

and patient with all out concerns. The moving team arrived on time: Vernon, Daniel and Germaine , were professional, friendly and courteous, and took the time needed to wrap and protect our wonderful furnishings tightly and securely,Cousins having ascertained at time of contract just what special handling was required. Everything arrived without damage in the time promised, all was meticulously moved in and placed just right. In a week or so we are scheduling another, separate move with them of a garage full of commercial power machines / tools, more precious to my husband than the furniture is to me :-) I recommend this company without reservation.

read more
Elliot Kaplan
16:54 14 Sep 19
Excellent professional, clean, courteous, careful, prompt, English speaking

crew. I would gladly recommend Cousins USA Moving & Storage to friends and family. It was a pleasure watching them work. They even taught me how they were able to tear the tape by hand. They did a great job and I'm very happy.

read more
Andrea Corn
15:02 26 Aug 19
I can highly recommend Cousins Moving Co. I had a very positive experience

moving out of a large house into a condo and having to send part of my furniture to 3 different locations. This move took 6 days as furniture was moved to three different locations; a house, an office, and in a condo with a small elevator. I was very impressed by the workers, especially their impressive packing of my crystal and china and other collectibles. The move went very smoothly and their men were professional and courteous. Moving is a stressful experience, but I can attest that Cousins did an excellent job which helped alleviate this experience.

read more
Marian Andrea Greaves
14:44 13 Aug 19
Kareem, David and Jose truly was an A+ Team. This team worked tirelessly for 12

hours on my local move. I requested packing of my artwork and I could not have asked for better service. They packed the art using thick paper and custom boxed the artwork such that it was like breaking into a tank as I unpacked them. 😁 My furniture had a lot of glass pieces, some movable and others incorporated into the furniture. This team packed my movable glass and protected the immovable glass such that there was no damage. They also disassembled and reassembled my furniture pieces that needed this service. They removed table legs and other impediments that might have caused issues with wall or furniture damage. This is my 3rd move with Cousins and this team is by far the best team...EVER!!  Thank you Kareem, David and Jose and thank you Cousins  Moving for hooking me up with your best!!!

read more
Saba Mehmood
18:55 03 Jul 19
We hired Cousin USA for a local move. They are really nice and professional.

The process of getting the quote was smooth. They accommodated the changes I needed to make in the quote. The day of the move was good. The crew arrived on time. Professionally packed up our stuff and delivered it to our new home. They also assembled all the furniture. None of my stuff was damaged. Eddie and John were especially very nice. I highly recommend their service.

read more
Karen Todaro
23:23 08 May 19
Best moving company ever. Great customer service, arrangements very precise.

Movers very professional. I don't want to move any more, but if I do they will be the ones that move me.

read more
Gerald Hesselman
14:29 01 May 19
Very professional and fast. Helped move from West Palm to Orlando area. Both

loading and unloading the truck was quick and efficient. The three man crew did a great job. I would highly recommend them for anyone that needs to move.

read more
Kari Roundy
14:21 01 May 19
We have had a great experience so far. We just had our packing move out day 2

days ago. The team of four guys arrived on time and were very professional, friendly, and helpful. Harry, the leader and inventory manager, was very sharp and diligent. Now to just receive everything across the country!

read more
Donna Marshall
18:03 09 Apr 19
From my engagement with the Senior Move Consultant, Steven, to the actual

moving team of three, I had a great experience. The moving team was punctual and ready to get started. They assessed each room to create a start and ending point. All my furniture was properly protected and the unloading to set-up was all worth it. I've already recommended Cousins.

read more
Scott
14:50 08 Apr 19
The move went smoothly and we had great support and a clear estimate.

Essentially we were picked up on time, well packed, delivered on time, unpacked and assembled, no breakage. The team stayed until everything was right at our new home.

read more
Wolf Bar
14:59 19 Jun 17
unprofessional do not respect their commitments thieves to avoid for sure
Annmarie Nieves
01:14 13 Jun 17
Delivery was a not good Some of my stuff was damaged Do not recommend
EDUARDO BUSTILLO
15:06 27 May 17
I am waiting for them to arrive. 2 hrs late. I call and I was told no worries

they should be there with in 45 mi to hr. The driver just called and told me he was just dispatched and it will take another 50 mins. I can't believe this. I thought this was a good company and I have recommended it. I won't recommend it ever again.

read more
tina buccellato
16:38 13 Sep 16
This company was the worst moving company I have ever dealt with and I paid

premium price. Not only did they damage over $3,000.00 worth of valuables, but I am about to pursue small claims court because their response to what happened was laughable. Is is not the damage that I incurred, it is how the owner decided to handle it. By offering me $16.00. That's right - pennies for my damage not to mention that I was displaced when the truck didn't make my deadline to move leaving me homeless for days and then not even apologetic. I promise you, I used another company 30 days later to move my business and was able to get it done professionally and safely for half the cost! DO NOT USE THIS COMPANY!

read more
Sheila Gothelf
22:06 24 Aug 16
I have used this company for my last 6 moves. This last move will be the last

time I ever use them. Over an hour late, rude movers who damaged many of my items including my new wood floors. No one seems to care no return calls about the claim. When I call the people who handle this are not in. Yeah sure. If this is how they treat returning customers imagine how they treat first time ones. Very unprofessional and not worth the expensive pricing. If you care about your belongings hire another company.

read more
Double Bubble Ice Cream
21:34 10 Jun 16
Do NOT hire these guys for your move! The most unprofessional company I've ever

worked with. The worst customer service I've ever experienced. Not only did they bust up a bunch of my stuff in the move, they sent less guys than promised, dragged out the hours to pad their rate, and rudely refused to leave my house unless I paid more than what was originally agreed to. You would be wise to avoid hiring Cousins.

read more
Karen Ronk
12:30 26 Sep 14
I was extremely happy with my experience with Cousins. This was a move I did

not want to make and I had been dealing with a lot of medical issues. When Brian came to my place to give me an estimate, he was very nice and understanding. The movers did an excellent job, led by Dudley , and everything got to my new place safe and sound. I had many many boxes of fragile and cherished items and every one of them were intact. Cousins was also several hundred dollars cheaper than the other mover I had gotten a quote from - and Brian explained the reasons for the price being a little higher than I had expected, starting with it being a Summer move, something I had not realized effected the price. I will definitely use Cousins for my next move.

read more
Next Reviews
Why Choose Us?
A+ Rating with BBB
Free Estimates
25 Free Boxes
30 Days Free Storage With Your Move
Family-owned/operated
Same-day service available for local moves
90% repeat customers
Serving Palm Beach, Broward and Dade area since 1996
Extra padding and protection included
Emergency move services
Free assembly and disassembly of furniture
Free Wardrobe Box Loans
---
---