Fort Lauderdale Movers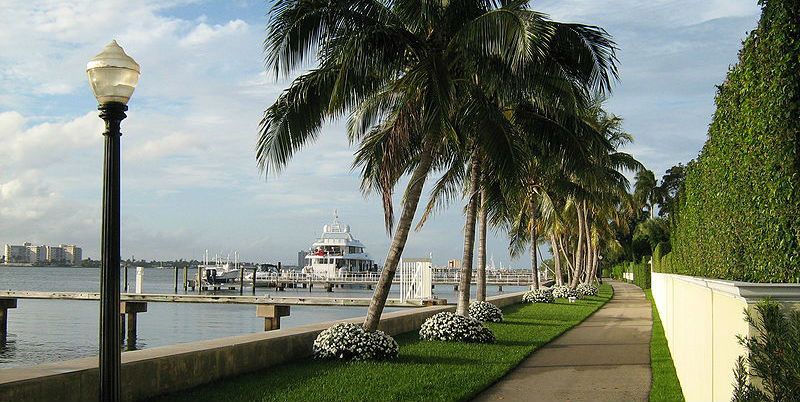 The premium moving and storage company of Fort Lauderdale, FL.
Cousins USA has been the premium Fort Lauderdale moving and storage company since 1996. At Cousins USA, we can provide you with professional moving services for your local, long-distance or international move. We succeed where other Fort Lauderdale moving companies fall short.
At Cousins USA, we can provide you with exceptional moving services. Our moving crew is professionally trained in packing, transporting and unloading your possessions. All your belongings will be handled with great care, ensuring you that everything will be in the same condition that you had left it with us when they arrive at your new home.
We have the expertise, resources and equipment to handle any moving job. We take the extra step in providing you with extra padding to protect your home and possessions during the moving process. So, if you are planning a move in Fort Lauderdale, Boca Raton, Hollywood or anywhere else in the south Florida area, you can trust the movers at Cousins USA to get the job done!
Fort Lauderdale Moving Services
Cousins USA is a full-service moving company that specializes in a wide variety of residential, office, international and specialty moving services in Fort Lauderdale and all throughout the south Florida area.
As a full-service mover in Fort Lauderdale, our services can cover every aspect of your move. That is why we offer warehouse storage in the Fort Lauderdale area. If you are in need of some extra room for storing any belongings, we can keep your possessions safe in our climate-controlled and secure warehouse facility.
At Cousins USA, we are also an agent of Stevens Worldwide Van Lines, a national van line with over 110 years of experience and knowledge as a reputable moving company. Being an interstate agent of Stevens Worldwide allows us to provide international moving services throughout the world. With Cousins USA, you get the personal touch with a local Fort Lauderdale moving company and also the benefits of a world-wide van line.
Some of our additional moving services to help make your move go great:
Last Minute Moves: Our last-minute moving services are perfect for when you need to move in a hurry. On a moments notice, our professionals can help you pack up and move your home. Your move will be carried out efficiently without sacrificing the quality of your move.
Specialty Moving Services: We have the equipment and expertise to transport any large or bulky items you may have within your home. Our expertise ranges from gun safes to wine cellars and everything in between.
Military Moves: We are proud to help our armed forces and their families move. Out military moving services are available for when you need to move on a moments notice.
Best Movers Fort Lauderdale, FL
We are dedicated to providing you with exceptional moving and storage services.
If you are looking for the best South Florida moving company, the choice is clear. At Cousins USA we are determined to provide you with exceptional moving and storage services.
From the start of your move, you will be assigned a specialized moving coordinator who will take the time to assemble an affordable moving plan that meets all your moving requirements. Our coordinators take the time to listen to your needs and work with you in creating a plan that covers every aspect of your move while staying within your budget.
If you are looking for a reputable mover look no further then Cousins USA. We pride ourselves on our customer service and strive for complete customer satisfaction. We take the time to answer any questions or concerns you may have. For all our moving services, we provide accurate and free moving quotes. That way you know what you are getting and will not be surprised by any hidden costs.
Helpful Moving Tips:
Plan Early: Begin planning your move at least two months in advance of your move date. This will give you plenty of time to prepare, pack and hire a Fort Lauderdale moving company.
Use Transparent Bins: For important items you need right after your move, pack all your essentials in transparent bins. This will help you avoid searching cardboard boxes for anything you need right away in your new home.
Choose a Fully-Licensed and Insured Mover: Ask any moving company you are considering if they are fully-licensed and insured. A legitimate moving company in Fort Lauderdale will be able to provide you with their DOT number and details about their insurance coverage.
At Cousins USA, we want to help you with every aspect of the moving process. Read some of our expert moving tips and tricks. Our moving experts can help you maximize any move you are planning:
Packing Tips and Moving Checklist: Follow these tips for the best way to organize and pack your belongings. Maximize your moving process by properly preparing all your items for transportation.
Last Minute Moving Tips: Learn how to effectively prepare and pack for your move when time isn't on your side. Follow our tips for a stress-free move even when you need to move in a hurry.
5 Tips for Moving with Kids: If you have children, learn how you can help them handle your move. Take the right steps to make the move as pleasant as possible for you and your children.
HomeAdvisor Approved Fort Lauderdale Moving Company
Cousins USA is proud to be screened and approved by HomeAdvisor. See what customers are saying about our Fort Lauderdale moving services. We have over 25 years of experience providing local, long-distance and international moves for customers in Fort Lauderdale, FL. Let our moving professionals help you with your next residential or office move!
The Best Broward County Moving Company
When you book your next move with Cousins USA, we will even throw in 25 free moving boxes to help you pack or 30 days of free storage to keep your possessions safe.
If you have any questions about the services, we can provide for you, contact us or give us a call today at (954) 792-6650. To begin your next move to or from Fort Lauderdale, FL, fill out our online form to receive a free moving quote. A Cousins USA moving representative will be in contact with you shortly. For the best moving services in Fort Lauderdale and the surrounding South Florida area, go with the professional movers at Cousins USA Moving & Storage.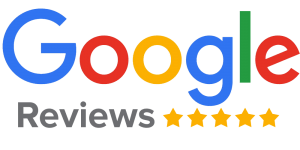 William Giardino
14:44 26 Feb 20
David and his team arrived on time and immediately went to work. They were very thorough and the job was performed without any issues. They were a

...

pleasure to work with.

read more
Gary Miller
18:43 21 Feb 20
Bruce Pace
15:40 29 Jan 20
Nice guys, hard workers. Polite and on time. I highly recommend the company without reservation; from the first contact pre-move to the planning

...

stage to actual move - all very very positive. They moved some VERY HEAVY large pieces of custom made furniture up a long flight of stairs working together to get the job done. Well done !!

read more
Tommy Callihan
04:39 05 Jan 20
Pam Appel
09:48 18 Dec 19
I couldn't ask for a better mover. Honest and reliable, quick to respond to any questions. They packed and loaded everything with great care. I would

...

highly recommend them to anyone.

read more
Robort John
12:55 15 Dec 19
I have moved so many times in my life - small moves around the corner and moves across oceans and the continent. I have hired movers for many of my

...

moves over the last decade and hands down - Cousins USA Moving and Storage are THE BEST movers I have ever hired. If I ever have to move again, I will absolutely absolutely absolutely use them.

read more
Jessica Singh
12:54 15 Dec 19
Jacob Allie
12:52 15 Dec 19
I have used Cousins USA Moving & Storage twice and they have been fantastic!!! They're very quick, very strong, clean, prepared and ready for

...

anything . I highly recommend them. They're worth every dollar and they will make your move stress-free!!!!

read more
Dennis Lange
16:17 08 Dec 19
Jorge Rivera
03:51 05 Dec 19
Excellent experience. Best Movers ever. They were on time , professional and courteous. They were careful to wrap everything and they handled

...

everything with care. They managed to get all the big heavy furniture down from the second floor with out damaging any walls or pieces of furniture. I highly recommend them. They were not the lowest offer but worth every penny. Dave and his crew deserve a raise.

read more
bob etingoff
15:02 21 Nov 19
Worst moving company on the planet. Would not even give them 1/2 a star! In order to get this to post you HAVE to give at least 1 star. When they

...

moved us out of old house, they showed up late, with a much too small truck to hold all our belongings (which they packed), and with only 3 men, 1 of which did very little. At 4 pm the truck was full and they still had almost half the house not loaded! They left to go back to shop and get another truck. When they returned they only sent back 2 men. They did not leave my house until almost midnight and that was with me helping them put stuff on the truck! We used them to store everything while we waited for our new house to be completed. On the day of the move from storage to our new home, they promised to be at our house at 8 am. They showed up at almost 10. They did come with a large truck and with a crew of 4 guys. The crew was polite and worked hard. However, there was quite a bit of DAMAGE and some items completely missing. One item was a lass and mirror piece of art that we paid extra for them to 'crate' for protection. It was 100% damaged / destroyed. The company refused to refund anything (even the extra paid for the crate protection). They referred me to some outside 3rd party to file a claim that would pay $0.60 per pound per article...maybe. In other words, peanuts. DO NOT USE THIS COMPANY under any circumstances. This was a nightmare from start to finish.

read more
Ronald Paine
19:29 12 Nov 19
The team of 3 movers showed up early and did a timely move from our previous residence but near the completion of that part of the move the subject

...

of tipping was brought up several times and again while I was signing paperwork. This was before they started toward our destination. I tipped $50 and was asked if I didn't have another $10 so they could split it evenly between the 3 men, I did not give the additional $10. At the destination one of the men knocked over a portable radio / CD player and it broke into pieces, no offer to make an adjustment. When all was done they had me sign papers and went to their truck only to call me and ask me to come down to the truck and presented me with a bill for an additional $232 because they apparently did not estimate the time correctly. When I spoke to Lori she just made one excuse after another. Never again..!!!

read more
Manuel F Vivero
12:38 10 Oct 19
Great service and employees very care of your things. On time and diligents-
Glen Parnell
18:28 07 Oct 19
HORRIBLE - do NOT use this company. They have no backup assistance crews to assist, I had to sleep on the floor my first night due to fact one of

...

drivers got sick and they stuck all my stuff in one room could not even open the front door and just left me stranded. They also gave me incorrect phone numbers who they claimed (the drivers) was coming to assist me to just leave. I would never recommend or use them again, BEWARE of companies that have no backups after 5pm and will leave you stranded .

read more
Debby Katz
15:01 02 Oct 19
A very, very, VERY positive experience. Great estimator, fair price, flexible and patient with all out concerns. The moving team arrived on time:

...

Vernon, Daniel and Germaine , were professional, friendly and courteous, and took the time needed to wrap and protect our wonderful furnishings tightly and securely,Cousins having ascertained at time of contract just what special handling was required. Everything arrived without damage in the time promised, all was meticulously moved in and placed just right. In a week or so we are scheduling another, separate move with them of a garage full of commercial power machines / tools, more precious to my husband than the furniture is to me :-) I recommend this company without reservation.

read more
Elliot Kaplan
16:54 14 Sep 19
Excellent professional, clean, courteous, careful, prompt, English speaking crew. I would gladly recommend Cousins USA Moving & Storage to friends

...

and family. It was a pleasure watching them work. They even taught me how they were able to tear the tape by hand. They did a great job and I'm very happy.

read more
Lisa Sheib
20:26 10 Sep 19
Andrea Corn
15:02 26 Aug 19
I can highly recommend Cousins Moving Co. I had a very positive experience moving out of a large house into a condo and having to send part of my

...

furniture to 3 different locations. This move took 6 days as furniture was moved to three different locations; a house, an office, and in a condo with a small elevator. I was very impressed by the workers, especially their impressive packing of my crystal and china and other collectibles. The move went very smoothly and their men were professional and courteous. Moving is a stressful experience, but I can attest that Cousins did an excellent job which helped alleviate this experience.

read more
Saba Mehmood
18:55 03 Jul 19
We hired Cousin USA for a local move. They are really nice and professional. The process of getting the quote was smooth. They accommodated the

...

changes I needed to make in the quote. The day of the move was good. The crew arrived on time. Professionally packed up our stuff and delivered it to our new home. They also assembled all the furniture. None of my stuff was damaged. Eddie and John were especially very nice. I highly recommend their service.

read more
George Garzon
14:39 13 May 19
Was recommended to Cousins USA from a close friend, I had a great experience with the team and they were very helpful with any questions my family

...

and I had about the moving process. This company will definitely have my business again!

read more
Karen Todaro
23:23 08 May 19
Best moving company ever. Great customer service, arrangements very precise. Movers very professional. I don't want to move any more, but if I do

...

they will be the ones that move me.

read more
Angela Harrah
16:09 01 May 19
The best moving experience EVER!!!!..I didn't lift a finger,.fast ...efficient...nice ..polite..best service decision I've ever made...I will never

...

move without them again....

read more
Gerald Hesselman
14:29 01 May 19
Very professional and fast. Helped move from West Palm to Orlando area. Both loading and unloading the truck was quick and efficient. The three man

...

crew did a great job. I would highly recommend them for anyone that needs to move.

read more
Kari Roundy
14:21 01 May 19
We have had a great experience so far. We just had our packing move out day 2 days ago. The team of four guys arrived on time and were very

...

professional, friendly, and helpful. Harry, the leader and inventory manager, was very sharp and diligent. Now to just receive everything across the country!

read more
Michael Sherman
14:49 15 Apr 19
Very helpful, courteous and thorough with our move. No damage to any of our furniture or belongings. Highly recommend.
Donna Marshall
18:03 09 Apr 19
From my engagement with the Senior Move Consultant, Steven, to the actual moving team of three, I had a great experience. The moving team was

...

punctual and ready to get started. They assessed each room to create a start and ending point. All my furniture was properly protected and the unloading to set-up was all worth it. I've already recommended Cousins.

read more
Scott
14:50 08 Apr 19
The move went smoothly and we had great support and a clear estimate. Essentially we were picked up on time, well packed, delivered on time,

...

unpacked and assembled, no breakage. The team stayed until everything was right at our new home.

read more
Alan Hollander
12:58 06 Apr 19
On time, fast,smooth would highly recommend this company
Jarret Berman
01:47 04 Mar 19
Do not use! They showed up with a truck that was not big enough for the move. They were very sloppy and 2 of my TV screens cracked and outside patio

...

furniture damaged. They didn't properly place items in truck. Additionally damaged walls bringing furniture in! The owner Klem is a moron and had no apathy for what went on. The workers who came to my house were complaining about each other's work. One worker was hemming and hawing about how much of a move there was.... so do yourself a favor do not use them.

read more
JOHANNA MAZZEO
14:44 17 Jan 19
Joseph Di Girolamo
16:37 09 Jan 19
Melissa Flores
01:37 24 Dec 18
This is THE WORST! service of moving and storage I have EVER had!!!! I'm only giving one star because I have to in order to write a review. My

...

family and I had so much damaged furniture , boxes that were unloaded were all crushed and BEFORE they unloaded the truck they asked for a tip!!!!! Please DO NOT USE THIS COMPANY!!!! On top of that there are hidden fees and because they have already took in the furniture and boxes they charge you! My father had not signed and refused to sign an authorization form to charge is card and they next day THEY CHARGED HIS CARD WITHOUT AUTHORIZATION!!! Also, you only get a certain time frame to claim all broken and damaged things and if not they will not take responsibility for it. PLEASE DO NOT! Consider this company at all for any reason!!

read more
Frank Scarpulla
16:06 07 Dec 18
Shawn Hunsberger
12:18 17 Oct 18
Hard workers and got the job done!!!! Thank you again for all that you did from packing up my home to moving all my stuff to my new home!!! Hard

...

work pays off, thank you again!!!!

read more
Jon Jacobsen
20:10 03 Oct 18
Kisha Phillips
18:43 28 Aug 18
This all began June 2018. Let me begin by saying this is the moving company from HELL! Everyone that works there has some fancy title without a bit

...

of knowledge. They are not competent enough to move your suitcase from your porch to your trunk. This horror story started with the Co-Owner coming to my home to survey making notes of the number of boxes needed as well as taking into account the length of time it would take to pack and load. This was a military move so because the reputable companies were already booked we had no choice but to accept this incompetent company. It started with them confirming on a Friday to come and start packing on Monday. Monday came and no one had shown up by 12 so we called them. They told us they didn't have us on the schedule. I asked to speak to the woman who confirmed with me on the Friday before. Then she comes on the phone saying she didn't know what happened but wasn't on the schedule and apologized. That's when I looked them up on Yelp to see all the bad reviews and knew then this would not end well.Once they halfway packed up our home, because they didn't bring enough wardrobe boxes, they were to return the next day finish packing and load our belongings on the truck. When they showed up I looked at the truck and knew it wouldn't be big enough. My husband has been in the military 19 years so we are very experienced with moving and how it should be handled. About 6p that evening is when they realized the truck was too small and nothing else would fit. We called Clement, the "Co-Owner" on his cell and he said he doesn't work in operations. We tried calling him back and didn't answer the phone. So, this added another day for them to have to come out to bring another truck. After all of this you would think our nightmare would have been over but it had only just begun. They had our belongings for 4 weeks sitting somewhere in their facility because they didn't have the crates that they should have had accepting a government contract. Therefore, they couldn't get the weights to the transportation company that would actually move our things cross country. Everyday we, the transportation company and the military liaison would call them only to be given an insincere apology and just say our shipment is next and that it's moving season. They cost us over $2000 because once we reached our destination we had to stay in a hotel for 7 days and stay another 2 weeks in an empty home causing us to have to eat out daily. Our things should have been here when we arrived because we took 1 ½ weeks to drive from Florida to California. Some "Senior Operations Consultant" who always answers the phone told me they have been in business 25 years and I laughed. We have notified every military/government department that handles government moves and let them know that this company is not competent, capable, or professional enough to move anyone or anything anywhere. If you don't want to end up spending extra money or being completely stressed out DO NOT HIRE THIS COMPANY!!

read more
Phyllis Meyer
15:33 28 Aug 18
Our Moving experience was tremendous from office personal to the packers and movers everyone was professional. They showed up on time did everything

...

that they said they would do. I would highly recommend they to everyone for their next move.

read more
Maria L. Perez
02:26 27 Jul 18
I hired Cousins USA and the company exceeded my expectations. Job well done! Professional, friendly, capable, careful with my fragile pieces. I can

...

not say enough good things about this company. I have referred all my family and friends and would never use anyone else. Thank you very much for going well beyond my expectations!

read more
Nancy Westberry
01:47 27 Jul 18
Had a wonderful experience. I was so afraid after reading all the horror stories people had moving with moving companies. I received a

...

recommendation for Cousins from a neighbor. He was so right! They came to the house to see what I had, gave a price and arranged a pick up date. The crew showed up just a little late but they were so efficient the had me packed and out in no time. I can't say enough how great they were..above and beyond my expectations. They arrive at my destination when they said they would and we're unpacked quickly. I would use them again if I move. Thank you COUSINS for being trustworthy! !

read more
jp2345 jp2345
15:43 29 Jun 18
I had used Cousins for years, and had to move quite a few times, the movers themselves were great but the pricing, billing, lying, mis quoting was

...

enough for me, will never use them again.

read more
M SP
17:09 28 Jun 18
DO NOT WORK WITH THESE CON ARTISTS, THEY WILL SCHEME YOU AND QUOTE ALL KINDS OF BS, AND NEVER REFUND WHAT THEY OWE!!!!!! NEVER AGAIN!
Ryan Dreyer
22:13 04 Jun 18
STAY AWAY FROM THIS COMPANY!My mother and I just hired them to move from Davie to Weston yesterday. We've moved over 20 times and it was, by far,

...

the worst moving experience of our lives. They were supposed to show up at 9 am but didn't arrive until 3 pm! When they finally started loading things into their truck they realized they didn't have enough room for everything because they had someone else's stuff already in there! But instead of apologizing, the guy in charge accuses us of lying about how much stuff we had (even though we walked him through the house twice). He then begins yelling at my mother and physically walking towards her. Keep in mind, this was a huge guy and a small elderly lady. I was getting ready to have to fight this man but luckily cooler heads prevailed. At this point, we're so exhausted from this ordeal, we tell him we're going to just hire another company. So instead of losing business, they go about rearranging things in the truck to make it all fit. I kid you not, they start (literally) cramming things in like you would with a garbage can that's full but you're too lazy to take out the trash so you push down as hard as you can to make more room. The truck was so stuffed, half of our things spilled out as soon as they opened the truck at the new house, damaging all the frames of the paintings. We noticed they didn't even bother to wrap the paintings and they were all completely scratched. They finally unload all the stuff at 8 pm! We were so tired of dealing with their nonsense, we tell them just to dump it all in the garage and we'll do the rest ourselves. As the guy is walking back to his truck, he says "What? No tip?". COMEDY GOLD! All in all, we weren't done unpacking until 2 am. Ridiculous. If I could give zero stars I would and I'll be talking to my contact in the Better Business Bureau tomorrow about this company. They should not be allowed to continue operating. I'm not surprised by their low rating. STAY AWAY FROM THIS COMPANY!

read more
Nina Legrand
16:12 23 May 18
I was struggling a lot to find a moving company that could accommodate my personal schedule+old apartment pick-up truck schedule+new apt available

...

time slots for the freight elevator. Despite short notice, Cousins USA managed to successfully move in all my furniture within less than a week of reaching out to them! Steve was extremely helpful in coordinating everything so that the move went smoothly and all my stuff was moved out/in within 2 hours. The 3 movers were quick, efficient, and super friendly. Thanks again guys, I'm sincerely grateful for all your help!

read more
Paul Eschbach
17:11 14 May 18
I was canceled on 1 hour after the movers were supposed to arrive. This Company cost me thousands of dollars and did NOTHING to make up for it. NEVER

...

use this Company under any circumstance, you will regret it.Update: FRAUD! This is a scam! Do not give them your credit card information.Update: Still the same response, "we'll get back to you". I am now filing a complaint with the better business bureau and if I do not see results soon, I will be taking legal action.

read more
Placido Spaziani
16:40 30 Apr 18
Three movers arrived on time and were very friendly. I was kept inform of everything that they were going to do. I was moving out of my 2 bedroom

...

home and placing my belongings into storage. My belongings were placed into the unit very nicely and stacked very neatly. I was very happy that everything worked out well..

read more
Dawn Ovokaitys
19:00 18 Apr 18
Cousins USA performed a Commercial Relocation for us. They were on time and on budget. In addition there were some items that a Rigging Company

...

needed to be used and they provided the name/# of that company. Highly recommend them! They provided great service.

read more
johnl
15:38 10 Apr 18
They were great, i gave them little or no notice and they accommodated me. came when they said the would and did what i needed for the price i was

...

quoted. real happy will recommend and use them again.

read more
James Trapani
19:33 03 Apr 18
I recently hired Cousins for a move from one condo to another about 8 miles apart. They sent 3 very experienced movers who took the time to protect

...

all of my possessions. These 3 gentlemen were courteous and professional in every way. They also worked tirelessly, not even stopping for one break. The money I spent on the move was money well spent.I give Cousins my highest rating and will definitely use them in the future.

read more
Eira Masco
00:19 01 Apr 18
Very profesional n fast !!!!
Chantale Labbe
18:14 23 Mar 18
Cousins arrived at my home at the time they scheduled. They did a great job, and took a good care of my furniture. I will recommend them anytime.
Robert mendoza
01:10 23 Feb 18
Great group of guys. Fast and cautious
Maibel Demetriou
05:46 16 Feb 18
The team of movers was prompt and professional. I was very pleased with the service.
Joycelyn Ost
05:42 16 Feb 18
This is the second time using Cousins Moving and Storage. This was a one day move from one house to the next. Isiah was very caring and

...

professional, He followed up with me all the way until the furnitures were picked up delivered and set up at my new house. The three individuals who did the moving were business-like. They were careful to wrap my furnitures, load them in the truck, secure and transport them safely. Nothing was broken, only a small cratch observed to a piece of the furniture which was not worth complaining about. The cost was a bit pricey but it was worth it. I am happy I used this company and will use them again or recommend them to anyone who needs a moving company.

read more
Steven Kras
22:36 10 Feb 18
The people in the office had excellent communications skills and explained everything and their follow up was great. I was very displeased with the

...

actual movers as before they loaded and when they unloaded 4 days later they kept saying you're going to take care of us...right. at least 4 or 5 times. I am handicapped and only living on social security and felt it was not right for them to keep asking me for a tip. Based on this experience I would not use your company again.

read more
Bobbi Headder
03:22 08 Feb 18
Everyone with whom I had contact, whether in person or email, was pleasant, helpful and professional. The crew that came to my house to load my

...

possessions was especially fabulous. They wereefficient, careful, friendly and very helpful. I would recommend these guys and this company to anyone and everyone.

read more
Ciguapa R
04:29 06 Feb 18
We had a good experience with Cousins USA, movers came on time and did the job within the time frame they told us, our belongings arrived with no

...

damage, also the staff was very nice and friendly, definitely will do business with them again

read more
Jorge Garcia
20:06 05 Feb 18
Cousins USA arrived at my house promptly when they said they would and got to work immediately picking up my stuff. They even worked around me as I

...

did some last minute picking up upstairs. I was impressed by the way they took excellent care of my belongings. The movers were also very nice and respectful. I'd definitely hire Cousins USA again. Great job guys!

read more
Mark Warner
04:34 24 Nov 17
Worst decision I ever made to choose Cousins USA. I strongly suggestyou read my post and do NOT use Cousins USA. In all total I paidCousins USA

...

$9,878.12 since October 2012 to keep my possessions safeand instead they took my money, ruined my mattress, expensive couches,dings and damages to dresser, books and many other possessions ruined.I had to throw away the majority of my possessions due to damagecaused by Cousins. I stored my furniture with Cousins for a 3 yearperiod from 2012 to 2015. When I asked them to take it out of storageand deliver it to me, I received the furniture with a great deal ofmold damage. I was advised by ServPro a mold inspection company thatthe furniture could not be salvaged. I had to destroy about $8,000worth of my property as a result of their carelessness. I contactedCousins to receive restitution for the furniture I had to destroy andhave received no restitution of any kind. I filed a complaint with theBetter Business Bureau and I hope they will investigate this companyand their storage facility since there must be mold on other long termcustomers stored household goods. I offered to settle with Cousins butClem (owner or head manager) never has returned a single phone call oremail in the entire 3 years after he got my business. When Cousins istrying to get your business they will be nice and return phone calls,but once they have your stuff or they damage it you will never get acall from Clem or Cousins staff. Clem told me I would get every 7thmonth free and I tried getting him to call me back over the 3 yearsand he never would. They are a dishonest company that has ruined mypossessions while in storage. Really, how do does a storage and movingcompany manage to ruin all of my important hardback books? I havemoved at least ten times in my life and this is the first bad ratingfor any moving company. Their parent company and long distance carrierStevens Van Lines is just as bad.Description of work:Moving. July 2016 was last contact, so that is the date I put on thereview. So sad that the picture of me having to throw away thefurniture that cousins ruined was purchased thanks to hard work by myveteran brother and I had who had a lawn business together. The picture with the garbage truck shows I had to throw away my furniture because Cousins USA ruined it even after I paid them just under $10,000.00Cousinsruined all of that hard work by our military Veteran and my civilianself. I hope no one else has to suffer the way I have at the hands ofCousins USA. It breaks my heart that all of this happened while mybrother was serving our country in the Middle East.

read more
Valerie Engel
15:46 20 Nov 17
-moving team was late but great.-Sales team I guess owner of the company was very rude. The team had the wrong location, we left at the same time

...

and they arrived 1 hour later.I refused to pay for this extra time, sales team responded they would call the police and get me arrested (for $60 to be paid) all this on a very very bad tone.I do not recommend this company at all.

read more
Riitta Rinttila
19:29 02 Nov 17
We moved from a 5 bedroom house to three story town home. We needed also storage for four nights. Everything went as planned with the pickup as well

...

as with the delivery. Movers arrived exactly as estimated. Nothing was broken. Movers were friendly, and efficient. We happened to forget our car keys and other items in one of the drawers which we needed right away. The company was so flexible that when I went to the warehouse, they unloaded the truck, so I was able to get the items. Of course I paid little extra for that.

read more
Carol Renner
22:57 11 Oct 17
Excellent job of loading! Guys couldn't have been nicer! Very professional and worked very hard!
Wolf Bar
14:59 19 Jun 17
unprofessional do not respect their commitments thieves to avoid for sure
Annmarie Nieves
01:14 13 Jun 17
Delivery was a not good Some of my stuff was damagedDo not recommend
tina buccellato
16:38 13 Sep 16
This company was the worst moving company I have ever dealt with and I paid premium price. Not only did they damage over $3,000.00 worth of

...

valuables, but I am about to pursue small claims court because their response to what happened was laughable. Is is not the damage that I incurred, it is how the owner decided to handle it. By offering me $16.00. That's right - pennies for my damage not to mention that I was displaced when the truck didn't make my deadline to move leaving me homeless for days and then not even apologetic. I promise you, I used another company 30 days later to move my business and was able to get it done professionally and safely for half the cost! DO NOT USE THIS COMPANY!

read more
DoubleBubbleIce Cream
21:34 10 Jun 16
Do NOT hire these guys for your move! The most unprofessional company I've ever worked with. The worst customer service I've ever experienced. Not

...

only did they bust up a bunch of my stuff in the move, they sent less guys than promised, dragged out the hours to pad their rate, and rudely refused to leave my house unless I paid more than what was originally agreed to. You would be wise to avoid hiring Cousins.

read more
J N A
17:22 29 Sep 15
nceSo let's start from the beginning. A representative came out to my home to take an inventory of the items. The representative was very helpful

...

and gave great advice on how to pack my items. Later that evening, I received my final quote. I can't lie, I was disappointed in the amount. It was a little over than what I could afford. I emailed the representative and explained they were out of my budget. About three days later I got a call from the owner. He asked me what my budget was and we came to an agreement. I had to pinch myself to see if this was really happening. There is a moving site(I forgot the name) that has more recent reviews for this company. All of which, are very positive!!! I had a minor hiccup with the apartment complex I initially chose to move into. I had to switch apartment complexes. The apartment complex I chose was about 10 miles from the original complex. This was not an issue for Cousins USA. They really work with you to ensure you have a good experience with them!They are very thorough in contacting you prior to move day to iron out any issues. I must have confirmed my move 4 times the week leading into my move via email and by phone. On move day, 4 men showed up ( a little tardy-15 min) to move my items. Never judge a book by its cover!!!!. I was quite worried when I initially made contact with them. These guys were great. They had a system in place and got me out of my first location, lightening fast! These guys are hard workers. They handled all of my items with care. Not one piece of furniture was damaged. I gave them all a 25.00 tip and they were grateful. If I could have given more, I would.*****My only complaint with Cousins USA, they charged my credit card for the remainder amount prior to services being rendered. I wish someone one of have explained, moving on a Sunday would require a charge prior to the move. I expressed this to the company and they explained why the had to charge my balance prior to move day verses after the completion of my move. I am thankful my move went smoothly with NO ISSUES! -Did I have a positive experience overall with this company? YES.-Would I use them again? YESGive this company a chance. It's hard to find a company to move all of your personal belongings. My experience was great. I hope this helps someone out there.

read more
Karen Ronk
12:30 26 Sep 14
I was extremely happy with my experience with Cousins. This was a move I did not want to make and I had been dealing with a lot of medical issues.

...

When Brian came to my place to give me an estimate, he was very nice and understanding. The movers did an excellent job, led by Dudley , and everything got to my new place safe and sound. I had many many boxes of fragile and cherished items and every one of them were intact. Cousins was also several hundred dollars cheaper than the other mover I had gotten a quote from - and Brian explained the reasons for the price being a little higher than I had expected, starting with it being a Summer move, something I had not realized effected the price. I will definitely use Cousins for my next move.

read more
Tri F
19:09 19 Dec 13
This was a great moving experience, from the initial quote appointment to the very end. They finished exactly at the time they had estimated and

...

charged exactly what was estimated. Very professional and honest movers. Highly recommend Cousins.

read more
Jamie Irizarry
16:10 25 Oct 13
This was our first time with Cousins USA and my husband and I were very pleased with their service. The movers got to our place right on time and

...

moved everything in a quick, but careful manner.They were professional and very diligent! Based on this experience, I would surely recommend them.

read more
Sandy Notley
15:38 16 Oct 13
This is the third time we use Cousins to move and we couldnt be more impressed. No price gauging, no shadiness, just some very nice,extremely hard

...

working people who go out of their way to make your move successful. I just cant say enough about these people. They treated my belongings with care, they gave me options on how I could save money. With all the horror stories you hear, I would reccomend this company to everyone I know! Professional, courteous, friendly, helpful - just phenomenal!

read more
Bob Wilson
18:53 01 Oct 13
I found Cousins to be reliable and careful with my prize possessions. The movers arrived 15 minutes early (unusual for Florida) and they moved

...

carefully and consistently in packing and moving everything.After the nightmare prior move I had had with another company, this was a tremendous relief!!

read more
Laure C
18:43 16 Aug 13
I was more than disappointed with Cousins USA. I had a representative come to my home to estimate the cost of the move. After thoroughly listing all

...

the items I had, we agreed on a price (not cheap!!). I was assured by the rep that this was a firm quote and that I would not have to pay a dime more. On the day of the move, the movers arrived 1h15min late even though I had told the company multiple times that our building had a strict schedule for the elevator. The move took a lot longer than anticipated, which of course did not go well with the building. When the movers were almost finished removing all the items, they told me that they needed (a lot) more money to finish taking everything. I told them this was not the agreement I had with the rep so they brought back many items, bags and boxes from the truck and left them in the apartment. Most of these items were very large and definitely not things I could put in a bag or in my car even (especially considering that I was alone with a 12 months old). The rep was nowhere to be found during the move. When I finally got in touch with him, I was told there was nothing he could do.I will NEVER recommend this company. I decided to pay a little more money and go with a known and supposedly reputable company. BIG MISTAKE! This was the WORST moving experience.

read more
Stan Bahorek
16:23 15 Aug 13
This is the second time I've used Cousins - one local, one long distance. The movers are on time, professional, careful and courteous. I once used

...

another mover based on price and it was horrific. Go with who you trust - that's Cousins.

read more
Maria Fife
19:42 13 Aug 13
My husband and I first used cousins for our personal move and were so happy with the experience. I am a Realtor and have since referred several of

...

my clients to Cousins for their moves. I appreciate the high level of customer service.

read more
Manuela Sartor Butcher
14:27 02 Sep 09
I called for an estimate and a very nice gentleman gave me a good quote ($64/hour with a min of 4 hours). No deposit required. And he said that's

...

all. When I called to confirm and schedule my move, another lady got my call. Unfortunately I don't remember her name, but if it's of any help, it was Sept. 01 at about 3pm and she had VERY poor grammar! She was extremely rude, giving me a completely different price ($370 with min 4 hours of labor and 1 hour of travel - while they never mentioned this before!) treating my like a stupid when I told her that this was not what I've been told before! In the end, when I asked her to email me her quote and I'd get back to her, she just HUNG UP on me! Forget about them: they are probably just another scam, only interested in stealing your money!!!!

read more
Next Reviews
Why Choose Us?
A+ Rating with BBB
Free Estimates
25 Free Boxes
30 Days Free Storage With Your Move
Family-owned/operated
Same-day service available for local moves
90% repeat customers
Serving Palm Beach, Broward and Dade area since 1996
Extra padding and protection included
Emergency move services
Free assembly and disassembly of furniture
Free Wardrobe Box Loans
---
---