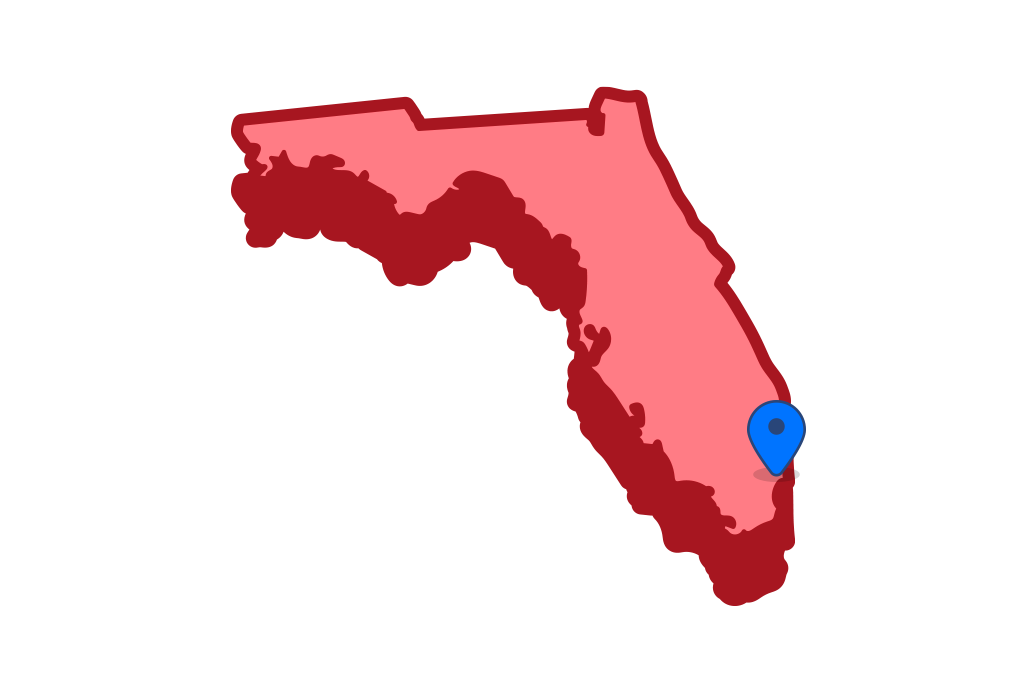 Aventura Movers
Did you land a new job in Aventura, Florida? Are you expanding your business from Aventura to another state? If you're planning a move to or from Aventura, FL, be sure to include Cousins USA Moving & Storage as part of your plans! We want this relocation to be an exciting transition in your life, not a stressful one. Whether you need local movers, long distance movers or even international movers, our professional moving company has got you covered. We'll move you anywhere in Florida, the country or the globe efficiently and affordably. Our Aventura movers have had over 20 years of experience moving families and businesses to their destinations successfully. When you choose Cousins USA for your Aventura move, you can expect to receive top-rate moving services from seasoned movers that keep your specific needs in mind every step of the way. We also provide specialty moving services for those large, heavy items that may need extra care and attention. Hire Cousins USA as your Aventura movers, and you'll be enjoying your new home in no time!

Cousins USA Moving & Storage has been moving the Aventura area since 1996
Aventura, FL Moving Company Services
Cousins USA Moving & Storage offers the following services in Aventura:

Moving to Aventura, Florida
Located in Miami-Dade County, Aventura, Florida is an exciting suburban city just 18 miles outside of Miami. The city's name is Spanish for "adventure" which came about when a condominium developer in the area said to his colleagues "What an adventure this is going to be." As the name suggests, you'll be sure to have no shortage of adventure when moving to Aventura, Florida. One of the city's most notable attractions people enjoy visiting is the Aventura Mall which is the fifth-largest shopping mall in the United States. Families moving to the area will love visiting the Aventura Mall as it not only has numerous designer brand stores but also features a movie theater, several dining options and an interactive playground!
With the year-round warm climate in Aventura, you're probably wondering about the beach life you'll soon be indulging in once you've settled into your new home. Haulover Park is a 177-acre beach park just a short drive from Aventura. With bicycle rentals, fishing, Food Truck Tuesdays, kite flying and more, it's no wonder Haulover Park was voted Traveler's Choice by TripAdvisor in 2015. For outdoor adventures away from the beach, you'll want to make a trip to Greynolds Park. This massive 249-acre park includes a golf course, camping ground, guided nature walks through the mangrove forest, canoe trips and much more. With so much to do, let Cousins USA help get you moved to Aventura, Florida so you can start your adventure today!
Moving and Storage in Aventura
The expert movers of Cousins USA Moving & Storage are ready to help with your Aventura move. We have the resources, technology and skills necessary to provide you with comprehensive moving and storage services that meet all of your specific needs. We take great care when it comes to moving your belongings to ensure they arrive at their destination undamaged and in the exact condition you left them in. Our moving company also provides storage solutions for any of your belongings that need to be set aside short or long-term. Keep your belongings in our secure warehouse storage facility to keep them protected from harsh environments. As your Aventura movers, we will ensure you have the best moving experience possible. Contact us or fill out our online free estimate form to get started today.