Moving to Boca Raton

As the southernmost city in Palm Beach County, Boca Raton was once a small farming community but has now developed into one of the wealthiest communities in South Florida over the past century. It is home to about 98,150 people but has a huge rise in the daytime population each day because of how attractive the area is, the oceanfront and the range of things to do.
The Boca Raton living cost is higher than the US average. Mostly due to housing which has a median price of $326,900 for a single-family home. With that statistic, it is no surprise that the average median household income is $71,867. However, if you can afford to live in the area you will quickly find out that living here is worth the price.
Notable businesses in the area are the Office Depot headquarters, BMI Gaming, Luxury Resorts and IBM. The city is also home to Florida Atlantic University which has over 29,000 students.
If you plan on moving to Boca Raton, you can expect a typical south Florida climate where it is generally warm and sunny most of the year. However, June through September there is an increase in daily thunderstorms because of the tropical climate. The driest period of the year is in December. To no surprise, the coldest month is January with an average temperature of 67 degrees and the hottest month being July, with an average temperature of 83 degrees. So, if you like warm weather year-round, Boca Raton is the place for you.
Things to Do in Boca Raton
It is not just the oceanfront beaches and high-end shopping centers that make this city attractive, but the cultural attractions and events themselves that make the choice of living in the area an overall great decision.
Shopping
The shopping in Boca Raton is very luxurious. One of the more popular shopping destinations is Mizner Park which is a lifestyle center located downtown. It offers a variety of different stores and local fashion boutiques and is known as a great place for people watching. For more upscale shopping, the Town Center Mall is the destination most people head to when they are looking to spend on big name-brands.
Attractions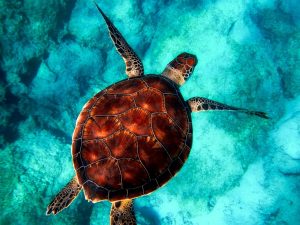 If you are looking to do more than lounge on the beach, you can visit the many attractions the city has to offer. From leisure activities to nature trails there are plenty of things that are sure to get you out of the house.
A popular location for people looking to learn more about wildlife in the area can visit the Gumbo Limbo Environmental Complex. Located on Ocean Blvd., this nature center has an indoor museum, indoor and outdoor aquariums and even a sea turtle rehabilitation area you can observe.
For residents who like to play golf as a recreational activity, they can visit Red Reef Park. It is an executive course with beautiful ocean views along each hole. Red Reef Park also offers nature trails, picnic areas, swimming and even surf fishing.
Restaurants
The city accommodates to any pallet you have. Being located on an ocean coast, many restaurants offer great seafood options. However, there are plenty of other dining locations throughout the city offering everything from modern American food at locations like the twentytwenty Grille to great Italian food at places such as the Novello Restaurant & Bar.
Nightlife
The nightlife in Boca Raton offers something for everyone. You can catch a show at the famous Caldwell Theater Company which is the longest-running professional theatre in South Florida. If you are looking to spend time with friends, you can grab some food and drinks at a variety of locations throughout the city.
The Funky Biscuit is a live music venue that hosts an array of musicians and genres. They have nightly drink specials to go along with the show. Those who like a classier evening can head out to the Vino Wine Bar and Italian Tapas which has over 200 wines available.
Our favorite restaurants in Boca Raton:
twentytwenty Grille
141 Via Naranjas #45
Boca Raton, FL 33432
Farmer's Table
1901 N Military Trl.
Boca Raton, FL 33431
Ke'e Grill
17940 N Military Trl. #700
Boca Raton, FL 33496
Our favorite attractions in Boca Raton:
Sugar Sand Park
300 S Military Trail
Boca Raton, FL 33486
Red Reef Park
1400 N Ocean Blvd.
Boca Raton, FL 33432
Childrens Science Explorium
300 S Military Trail
Boca Raton, FL 33486
Our favorite shopping spots:
Mizner Park
327 Plaza Real
Boca Raton, FL 33432
Boca Center
5150 Town Center Cir
Boca Raton, FL 33486
Town Center at Boca Raton
6000 Glades Rd.
Boca Raton, FL 33431
Where is Boca Raton?
So where is Boca Raton in Florida?
Residing in the Miami metropolitan area, Boca Raton is located on the southeastern coast of Florida. The distance from Boca Raton to Miami is about 50 miles. If you take I-95 S from Boca Raton, you will reach Miami Beach in a little over an hour.
Other popular cities nearby are Fort Lauderdale, which is approximately 26 miles south, and Delray Beach which is just under 10 miles north. If you are looking to take a trip with your family to Disney World, you can take the Florida Turnpike from Boca Raton and arrive in Orlando in about three hours.
If you are planning on traveling out of the state, the Palm Beach International Airport is the closest and most popular airport that residents from Boca Raton use for air travel. The airport is just 25 minutes north of the city, making for a quick drive.
Other Things to Do Around Boca Raton
Boca Raton Museum of Art
Gumbo Limbo Nature Center
South Beach Park
Spanish River Park
Deerfield Beach International Fishing Pier
Morikami Museum and Japanese Gardens