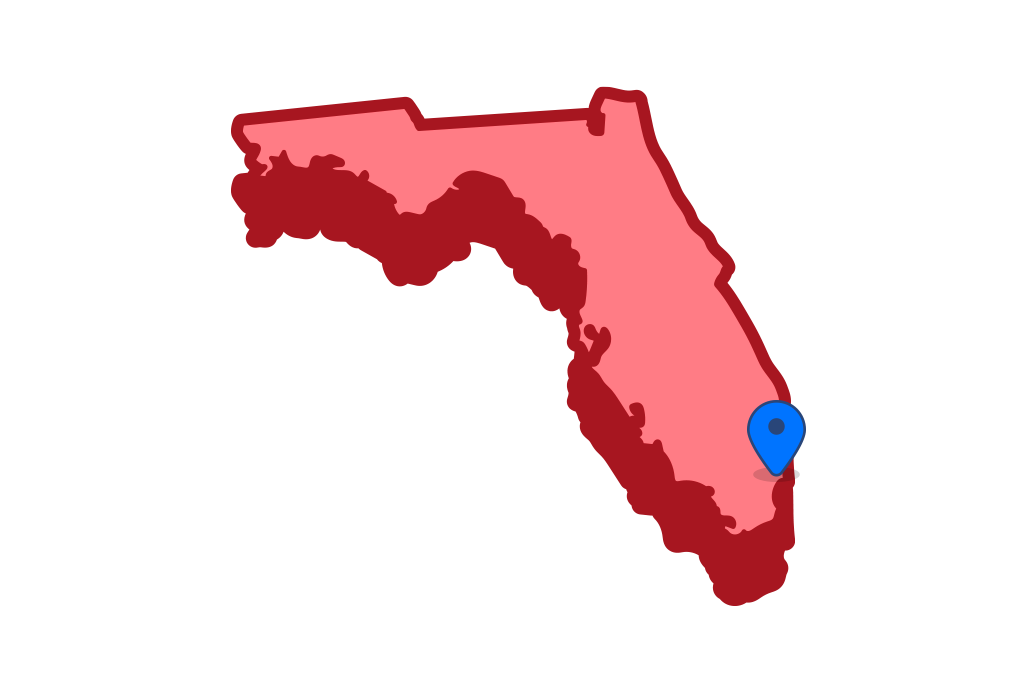 Broward Movers
Searching for the best moving companies in Broward County?
Cousins USA Moving & Storage is the full-service moving company standing by to help with your next move. Since 1996, we have been the trusted Broward County moving company offering exceptional service.

Cousins USA Moving & Storage has been moving the Broward area since 1996
Broward, FL Moving Company Services
Cousins USA Moving & Storage offers the following services in Broward:

We are proud to provide residents and businesses in not only Broward County, but all of South Florida with moving services they need.
Our expert moving team has the knowledge and resources to help you coordinate and complete any move you are planning to or from Broward County.
With our years of experience in the moving industry, we have learned what it takes to make a move great! Our moving team is well versed in the best methods and practices for handling, packing and transporting your belongings to your new destination.
Moving Services Broward County
Cousins USA Moving and Storage is a full-service moving company. Meaning we have the capabilities for fulfilling any move you are planning.
Moving Services in Broward County:
Distance doesn't matter when you move with Cousins USA Moving and Storage. If you're planning to move out of Florida, we have the resources for transporting your possessions across state lines. We offer extra padding and protection to ensure that none of your belongings are damaged during the long haul. Everything will arrive at your new destination in the same condition when initially loaded.
Planning a move out of the country? No problem. Cousins USA Moving and Storage is an agent of Wheaton World Wide Moving. With our partnership, we can offer you professional international moving services. Our international relocation specialists can help you inventory your possessions, find shipping services and give you guidance on how to move out of the country with ease.
We have an extensive resume of helping local businesses in Broward County move their office assets. Our office moving services in Broward County are tailored around your hours of operation in an effort to minimize office downtime. We strive to eliminate any loss of office productivity by completing your office move quickly and efficiently.
Often with household moves you may have a variety of large, heavy and bulky possessions. Moving these objects requires a certain area of expertise and specialty moving equipment. At Cousins USA Moving and Storage we can move those items for you! We specialize in a variety of specialty moves including gun safes, pianos, wine cellars and more!
For a completely stress-free moving experience, we offer short- and long-term storage options for when you need the extra space. Often when moving, the challenge of not having enough room at your destination may present itself. Store your belongings with Cousins USA Moving and Storage. Our warehouse storage facility is safe, secure and climate controlled.
Local Movers Broward County
We are a family owned and operated moving company operating out of Lauderhill, FL. We are proud to call Broward County our home and to have the opportunity to help our fellow residents with any moving services they require.
We provide exceptional services for all Broward County cities including Fort Lauderdale, Plantation, Pompano Beach, Deerfield Beach and more.
If you're looking for a full-service mover that has the resources of a larger van line but with the personal touch of a local mover, then Cousins USA Moving and Storage is the company you need.
Moving to Broward County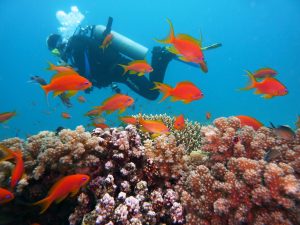 Any resident who lives in Broward County only ever has good things to say about the area. As a local moving company located in Broward, we want to share with you some information on what to expect when moving in or around the county.
Broward County is located in southeastern Florida and is one of the three counties that make up the Miami metropolitan area. Palm Beach County (North) and Miami-Dade County (South) are two counties that are adjacent to Broward.
The county itself is home to over 23 miles of beaches making it one the most famous areas for snorkeling and scuba diving in the United States.
It is also a popular destination that attracts thousands of tourists each year. Fort Lauderdale, which is the county seat, attracts spring breakers every year who are looking for a vacation away from school.
Other notable attractions in the county include:
The Museum of Discovery and Science
The International Swimming Hall of Fame
The Flamingo Gardens
Butterfly World
Coral Springs Museum of Art
Sawgrass Recreation Park
For anyone looking to shop, Beach Place in Fort Lauderdale is a strip along the Atlantic Coast with plenty of shopping and dining. For sports fans, the BB&T Center in Sunrise is home to the NHL's Florida Panthers.
Broward County really does have something to do for everyone. Moving to Broward County is a great choice for anyone looking for all sorts of entertainment all while living in one of the warmest and most beautiful areas in Southeast Florida.
Moving with Broward County Moving Companies
Cousins USA offers a service that can't be matched by other moving companies in Broward County."
Our goal is to break the negative reputation associated with moving. Although it is an exciting time and the start of a new adventure, moving entails a lot of planning and attention to detail in order to be successful.
With Cousins USA Moving and Storage you won't have to worry. We work with our customers every step of the way until the last box is unloaded. We are dedicated to providing great customer service. From the initial start of your move, you will be assigned a personal moving representative who will help with coordinating your move. We are happy to answer any questions or concerns you have throughout your moving process.
At Cousins USA Moving and Storage we believe in order to achieve complete customer satisfaction we need to be transparent and straightforward with the customer. That is why with our moving services we offer free moving estimates that will accurately reflect your overall cost, so you are not surprised on your move day.
For all your local moving, long distance moving, and international moving needs go with the professional movers at Cousins USA Moving and Storage. To begin your next move today to or from Broward County, Florida, contact us at (954) 792-6650 to speak with one of our friendly moving representatives or fill out the online form to receive your free moving estimate!