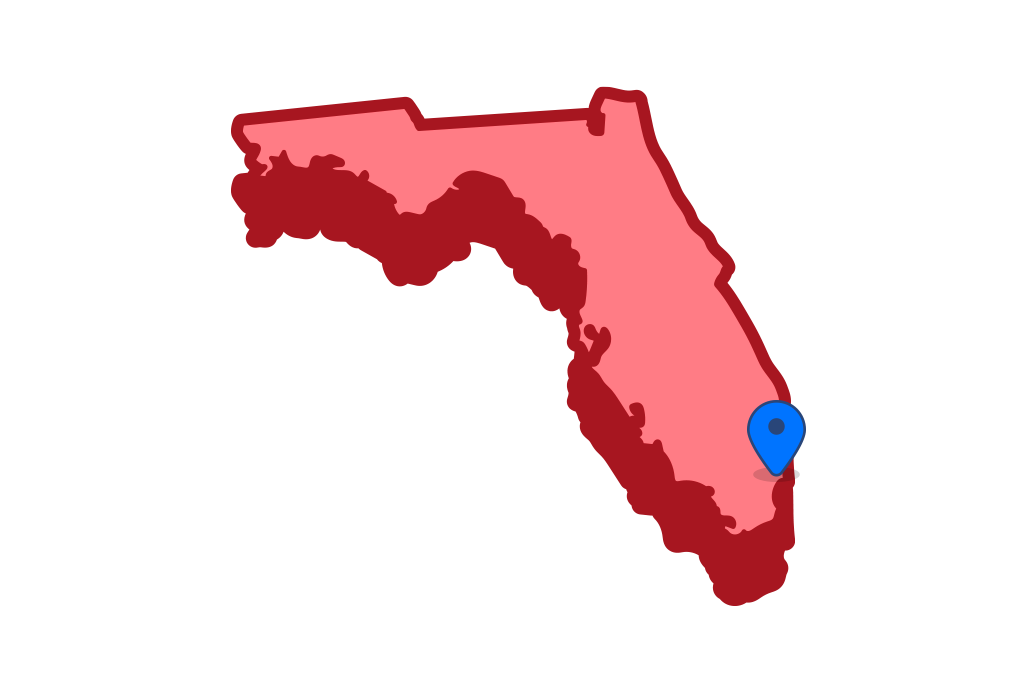 Moving Company Serving Coral Gables, Florida
Have you been considering moving to or from Coral Gables, Florida? If so, choose the trusted movers of the Coral Gables area. We have been moving residents and businesses in Coral Gables since 1996. Cousins USA can help with your local, long-distance or international move. Our professional moving staff has the expertise and equipment needed to make your residential or commercial move quick and stress-free. We offer a variety of specialty moving services including anything from hot tubs to pianos. We can accommodate to your moving requests and will work around your schedule! If you are looking for a professional moving company to help with your move to or from Coral Gables, FL, consider hiring Cousins USA Moving & Storage.

Cousins USA Moving & Storage has been moving the Coral Gables area since 1996
Coral Gables, FL Moving Company Services
Cousins USA Moving & Storage offers the following services in Coral Gables:

If you're still debating on moving, here are a few things Coral Gables, Florida has to offer:
Tropical Climate.
Famous Swimming Locations.
Botanical Gardens.
Art Museums and Galleries.
Notable Shopping Districts.
Diverse Restaurant Options.
Moving to Coral Gables, FL
Coral Gables is a city located Southwest of Downtown Miami. Located in Miami-Dade County, Coral Gables is a friendly destination known for its tropical climate, gourmet shops and international retailers. Coral Gables is also home to the top-tier ranked Miami University. The current population is estimated around 47,000.
One of the main attractions of Coral Gables is the famous Venetian Pool. Known as the most beautiful swimming pool in the world, it combines tropical foliage with Italian architecture. It is the perfect place to go year-round. Some added features that give it such a title are towering waterfalls, cave like grottos, a beautiful signature bridge and the endless café food available. Cool off in Coral Gables Venetian Pool!
To satisfy your shopping and dining needs, Coral Gables is home to the Miracle Mile. Located downtown, the Miracle Mile is loaded with plenty of restaurants, art galleries, shops and boutiques. It is ranked as one of the most sought-after shopping destinations in South Florida.
Now, if you are looking to live a luxurious lifestyle for the day, you can find everything you need at the Biltmore Hotel. Hidden away from Miami Beach in the suburbs, the Biltmore Hotel is the perfect place to relax in elegance. The hotel offers a world-class golf course, wine club, dining options and spa. Along with the marble flooring and French and Spanish furniture, the signature 300ft Bell Tower makes it an iconic location in the Coral Gables community.
You will never be bored living in Coral Gables, FL, with the amount of shopping and dining options, elegant golf courses and world renown pools. Located only 20 minutes from downtown Miami, Coral Gables is the perfect place to live for any city commuter.
Professional Movers in Coral Gables, FL
We can help with your move to or from Coral Gables, Florida. Our trained professionals know the area and how to navigate the city making your move as efficient as possible. When you book your local or long-distance move with us, you will receive 20 free boxes to help with your packing needs. We have been the trusted South Florida movers for residents and businesses since 1996. If you ever need extra space for your belongings during your transition, we have you covered. We offer storage [title="Storage" alt=""] options for all our customers. We will keep your belongings safe regardless of the duration. Fill out our free online form today and begin your move to Coral Gables, Florida.