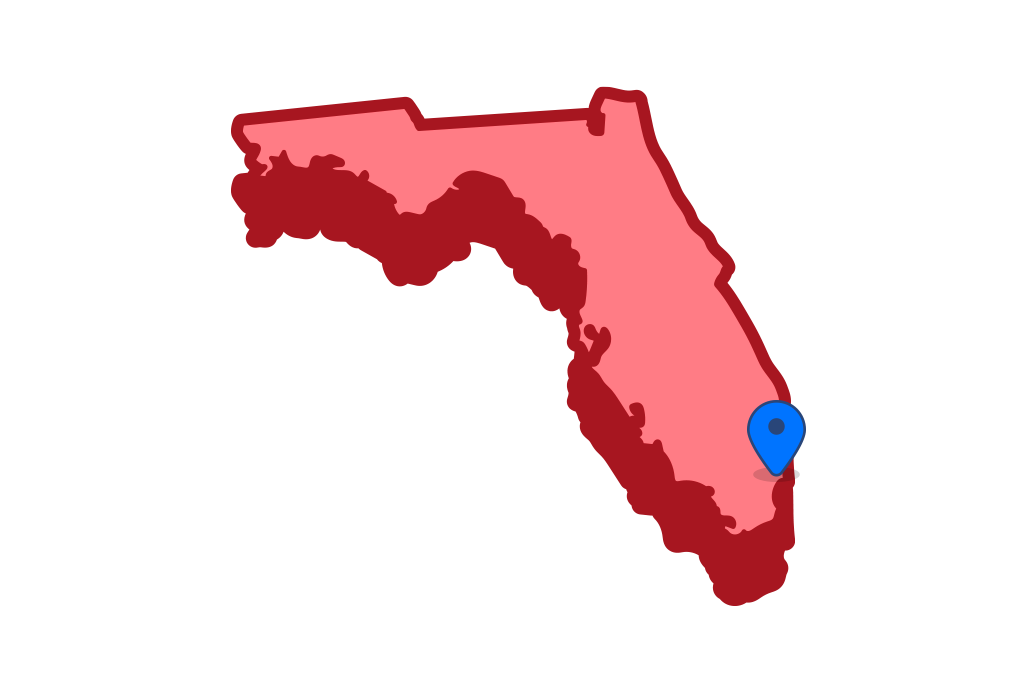 Moving Company in Coral Springs, FL
Are you looking for moving and storage services in the Coral Springs, Florida area? Cousins USA Moving & Storage has been providing only the highest quality moving and storage services to the residents and businesses of Coral Springs since 1996. Coral Springs is recognized as a safe and attractive city for young people and was rated as one of the top 50 places to live in the U.S. by CNNMoney.com in 2010. We want to make sure your move to Coral Springs, FL is efficient so you can start off on the right foot in your new city. Our movers have experience with completing all types of moves in the Coral Springs area including residential, commercial, local, long distance and international relocations. We also offer long-term and short-term storage solutions if you need to store some household items or office equipment during your move. Your valuables will be well taken care of in our safe and secure storage warehouse. Contact Cousins USA Moving & Storage to help with your move to Coral Springs, FL.

Cousins USA Moving & Storage has been moving the Coral Springs area since 1996
Coral Springs, FL Moving Company Services
Cousins USA Moving & Storage offers the following services in Coral Springs:

Moving to Coral Springs
The beautiful City of Coral Springs is located in Broward County, Florida. Coral Springs is home to the Coral Springs Center for the Arts, which seats 1,500 and hosts a variety of popular shows, including a yearly Broadway series. Also located in Coral Springs is the Coral Springs Museum of Art, which along with a number of interesting smaller exhibits, also offers art classes to members of the local community.

People moving to Coral Springs can join in on various city festivities. A city-wide celebration known as Our Town Festival takes place in Coral Springs every year and is comprised of a car show, carnival rides and a beauty pageant. Another popular celebration that takes place in the city is known as Fiesta Coral Springs, an event that celebrates the Hispanic culture of the area. If you're an artist, experience the annual Festival of the Arts in downtown Coral Springs. The festival features over 175 American artisans and crafters and brings in 30,000–40,000 visitors. It also includes two stages where musical, theatrical, literary and dance performances take place. While walking the fair, festival-goers can visit the nearby restaurants and shops.
Coral Springs Moving and Storage
If you're moving to Coral Springs, FL, you'll need to hire movers who are familiar with the territory. Cousins USA Moving & Storage is a well-known Coral Springs mover, and we have the resources and skills to meet any and all of your relocation needs. Our movers are highly experienced in completing successful moves to and from the Coral Springs area. Whether your next move is local, long distance or international, we have the skills and know-how to provide you with exceptional moving and storage services. Count on our trusted movers to make your move to Coral Springs a success! Call us today or fill out our online form to get a free estimate!
Cousins USA proudly serves all Coral Springs zip codes, including: 33065, 33067, 33071, 33073, 33073, 33076 and 33077.