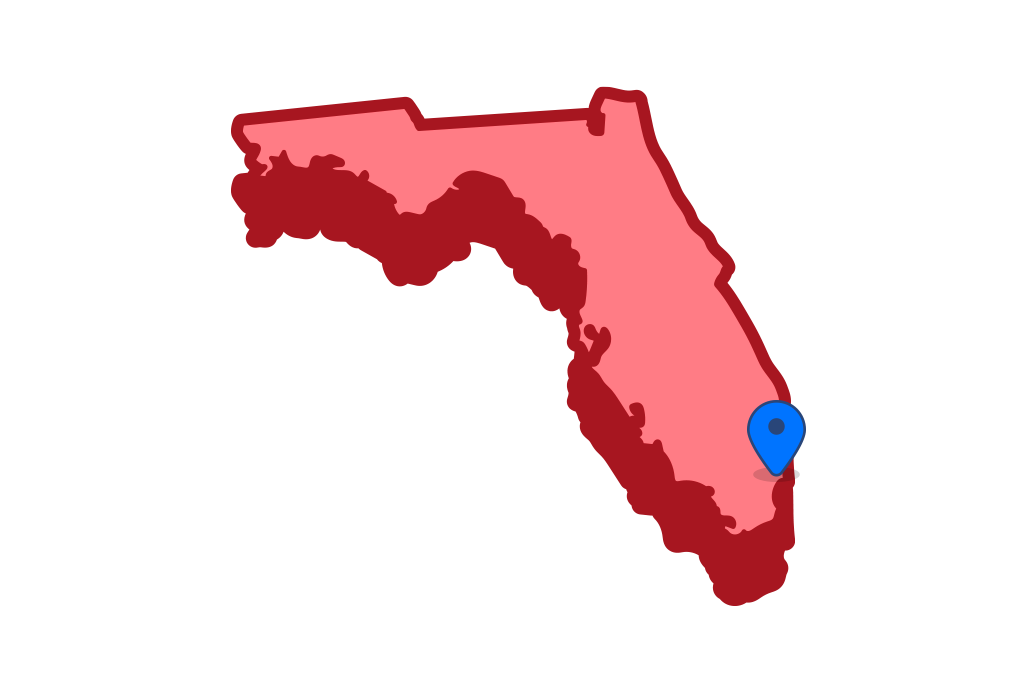 Fort Lauderdale Movers
Looking for a professional and reliable moving and storage company to handle your next local, long distance, or corporate move in Fort Lauderdale? Need assistance planning an international move? Need long or short-term storage options for your belongings during your move? Whatever your moving needs may be, check out Cousins USA Moving & Storage. We have been moving families and businesses across South Florida since 1996. We excel in every type of move and provide secure storage solutions for all your storage needs. We pride ourselves on being able to deliver exceptional moving and storage services at great rates. That's why Cousins USA Moving & Storage is a premium Fort Lauderdale moving company.

Apex Moving & Storage has been moving the Fort Lauderdale area since 1996
Fort Lauderdale, FL Moving Company Services
Cousins USA Moving & Storage offers the following services in Fort Lauderdale:

Fort Lauderdale, FL Attractions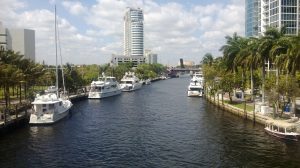 Just 23 miles north of Miami, on the Atlantic coast, resides Fort Lauderdale – famous for its beaches, art, culture and entertainment. From shopping on Las Olas Boulevard to gondola rides along the canals, this city has a historic beachfront that you will surely not forget. A favorite among locals and tourists, Fort Lauderdale Beach is a great destination to visit. With 4 miles of coastline and no shortage of chic and trendy restaurants and shops as well as activities such as snorkeling, jet skiing, parasailing, and more, Fort Lauderdale is a place where the whole family can have a great time. But remember, Fort Lauderdale has a variety of beaches to visit, all with their own unique charm. For example, if you would like to see untouched or pristine beaches, Hillsboro Beach and John U. Lloyd Beach State Park are perfect places to go to appreciate FL at its most natural. Another popular locale is the Fern Forest Nature Park. This 247.1 acre wilderness area contains over 200 species of plants, making this destination one of the prime examples of preserved native plant communities in South Florida. Also, the Sawgrass Recreation Park in Fort Lauderdale is home to the greatest airboat attraction, so take an airboat tour along the Everglades and witness firsthand the incredible alligators, Florida panthers, or black leopards that reside in this area.
When moving to the Fort Lauderdale area, you will always have something to do. Whether it's visiting the International Swimming Hall of Fame in Fort Lauderdale, stopping at Pompano Beach Pier, eating at delicious Cuban restaurants in Miami or tanning on Miami Beach's white sand, there are so many things to do that whatever your interests are, there should be something in the Fort Lauderdale area for you. So, enjoy your new home and your new location—don't stress about moving there. Even if you are moving from Fort Lauderdale to somewhere new, our movers can still assist you! Cousins USA Moving & Storage is the moving company that will make your move to or from Ford Lauderdale, FL easy.
Movers in Fort Lauderdale, FL
If you are planning a residential move or corporate move to, from, or around Fort Lauderdale FL, call one of Fort Lauderdale's most reliable movers: Cousins USA Moving & Storage. But don't take our word for it—read our customer reviews to understand why we are the best moving company in Fort Lauderdale. For more information on how we can help you with your next move, call us today or complete our form to get a free estimate!
Cousins USA proudly serves all Fort Lauderdale, FL zip codes, including: 33301, 33302, 33303, 33304, 33305, 33306, 33307, 33308, 33309, 33310, 33311, 33312, 33313, 33314, 33315, 33316, 33317, 33318, 33319, 33320, 33321, 33322, 33323, 33324, 33325, 33326, 33327, 33328, 33329, 33330, 33331, 33332, 33334, 33335, 33336, 33337, 33338, 33339, 33340, 33345, 33346, 33348, 33349, 33351, 33355, 33359, 33388 and 33394.