Hialeah Movers
Looking for moving and storage in the Hialeah area? Are you planning a local, out-of-state, or international move ? Cousins USA Moving & Storage has been a leading mover for families and businesses in South Florida since 1996. We are a full-service professional moving and storage company, and we strive to give our customers unparalleled satisfaction with every move. Whether your move is residential or an office move, Cousins USA has the perfect solution to all of your moving and storage needs in Hialeah. Hialeah is the sixth-largest city in Florida, and is a go-to destination in Greater Miami.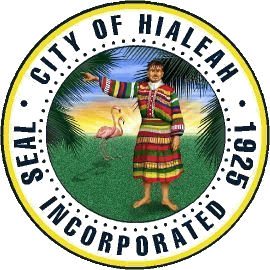 Explore Hialeah, Florida
Hialeah is home to a number of beautiful and unique public parks, but perhaps the most well-known is Amelia Earhart Park, a 515-acre urban park complete with a beach, bike trails, fishing, a disc golf course, and even a petting zoo. Milander Park draws both tourists and locals alike with an auditorium as well as a 10,000 seat football stadium. The city is also home to several notable aquatic centers such as: the Bucky Dent Aquatic Center and the Milander Aquatic Center.
Hialeah Park is home to a racetrack that features Quarter Horse races as well as slot machines. The park and racetrack are part of a much larger restoration project aimed at redeveloping the entire area around the park, complete with a hotel, restaurants, casinos, and an entertainment complex.
Hialeah, FL Movers
Cousins USA Moving & Storage is a well-known and respected Hialeah Moving Company, and together with our national van line partner, Wheaton World Wide Moving, we work tirelessly to bring you high-class moving services. Our partnership with Wheaton allows us to give our customers the personal touch of a hometown mover, but with the knowledge and resources of an international moving company. For more information on how Cousins USA can help you with your next move, call us today or fill out the form on this page and receive a free moving estimate!
Cousins USA is a proud Hialeah Moving Company serving all local zip codes, including: 33002, 33010, 33011, 33012, 33013, 33014, 33015, 33016, 33017 and 33018.