HIGHLAND BEACH MOVERS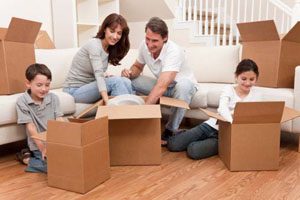 Quick Read
Cousins USA can complete your move to the small town of Highland Beach, Florida. We are fully licensed and insured and capable of handling any move.
Cousins USA is your best choice for Highland Beach movers:
A+ Rating with BBB
Free Estimates
30 Days Free Storage With Your Move
90% repeat customers
Serving Palm Beach, Broward and Dade area since 1996
Free Wardrobe Box Loans
Fill out our free online estimate form or give us a call at (561) 659-9732 and begin your move to Highland Beach today!
Are you looking for reputable Highland Beach movers? Cousins USA Moving & Storage is the local and long-distance mover you can trust with your next household move.
We've been moving people in South Florida since 1996, and we can provide you with all the services you'll need for your next Highland Beach moving experience.
Let our team of professional movers take the stress out of your move.
Compared with other Florida moving companies, we will save you time and money.
When we're done, you'll agree with our many other satisfied customers that Cousins USA provides excellent moving services for a reasonable price.
If a move is in your future, Cousins USA can help from start to finish. We are locally owned and family operated, and we treat our customers as family too.
Give us a call today at (561) 659-9732 to plan your Huntington Beach move, or fill out this form to get started with a free online estimate.
Moving To Highland Beach
If you're moving to Highland Beach, you'll be part of a small community that's close to everything you'll want and need. The town has about 2,200 households and 4,150 residents year round. Highland Beach is only about 1.1 square miles, and about half of that is water. The town is bounded on the north and northwest by the City of Delray Beach and on the south and southwest by the City of Boca Raton.
The age makeup of Highland Beach residents skews older. The median age is 66; only 4 percent of the inhabitants were under age 18. Eighty percent of residents are retirees. According to the U.S. Census, people who live in Highland Beach have come from Russia (11 percent), Austria (4 percent) and Turkey (1.2 percent).
The town's main street is a tree-lined stretch of Florida's state road A1A. There aren't many businesses in town, and there aren't any traffic lights either. It's quiet and relaxing.
If you'll be having out-of-town guests, the Delray Sands Resort is a great option. Located right on the ocean, the resort welcomes visitors to a tropical setting complete with dining, an outdoor pool, private cabanas and 115 guest rooms.
The only other business in town is O'Grady Realty, which has been in operation for over 45 years.
When you're looking for something fun to do, you can relax on the beach, go deep-sea fishing, try snorkeling, play golf or sample culinary creations from Florida's top chefs.
Here are some local nearby festivals, to keep you amused all year long: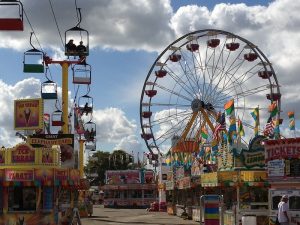 The South Florida Fair helps kick off the new year with 17 days of fun, fried food and rides. Temperatures this time of year are usually in the 70s during the day and 60s at night.
SunFest is one of South Florida's biggest music festivals. It takes place in late April in downtown West Palm Beach.
Shakespeare by the Sea is an August-September tradition in nearby Jupiter.
Oktoberfest in Lake Worth in mid-October draws a crowd to enjoy lively bands, folk dancing, bratwurst, schnitzel and, of course, beer.
Highland Beach Moving Company Services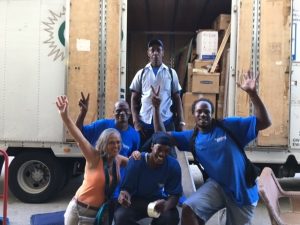 Moving to Highland Beach is going to be a big and exciting change for you! Planning a move can be tense and stressful.
With Cousins USA, you won't have to worry about a thing. Our professional movers have helped thousands of South Florida residents and businesses.
Here are a few of the services we offer:
Packing: Our packing services are fully customizable to your needs. Some of our customers don't have time to pack their belongings, and some prefer to pack their own clothing and leave the rest to us. If you have any questions about packing or would like some tips, give us a call. We even provide 25 free moving boxes to our customers, to help you get started.
Supplies: In addition to moving boxes, we sell all the supplies you'll need for a move, including tape, packing paper and bubble wrap.
Debris Removal: If you need debris hauled away after packing, or if the people who sold you a home left unwanted materials behind, let us help you clean up the mess.
Storage: We have local storage options for you. Whether you need long-term storage or short-term storage, we can keep your items safe and sound. The warehouse is clean, climate-controlled and monitored. We also offer what we call "concierge storage," which means we'll pack your belongings in our on-demand storage containers, transport your possessions to our warehouse and keep them there until you're ready to have them delivered.
When you hire our Highland Beach moving company services, the only thing you have to worry about is unpacking and settling in.
Get A Free Moving Estimate From Cousins USA Moving & Storage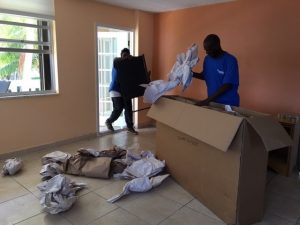 If you choose Cousins USA for your next move, our highly trained staff will work with you every step of the way. We'll assign you a moving representative who will answer your questions, give you an accurate estimate and help you devise a plan for moving day.
Fill out our free online estimate form or give us a call at (561) 659-9732 and begin your move to Highland Beach today!