Movers In Miramar, FL
The movers at Cousins USA know how to best deliver smooth, stress-free moves. This is because we've had time to perfect our moving and storage services, with over 20 years of experience in moving the residents of Miramar. With an A+ rating from the Better Business Bureau, we realize these methods have helped us stand out among all other moving companies in the area. We stand out because we make an effort to cover every aspect of your move, from packing and shipping, to storage. We make it our highest priority to oversee your move and handle it from beginning to end, with care and efficiency so that you can relax during your move.
Settling Into Miramar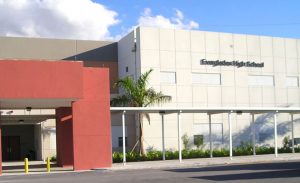 Miramar, Florida is a place with constant activity, being one of the largest residential cities in the state. Along with its close connection to the Atlantic Ocean, the city has a great number of natural outlets, including over 20 neighborhood parks and 10 community parks that host numerous sports events and recreational activities. Miramar is also home to several respected institutions of higher education, including Broward College, Nova Southeastern University, and Ana Mendez University. With many active public works projects striving to refurbish entertainment venues and landscapes on a yearly basis, the city of Miramar always stands as a welcoming and engaging city that promises entertainment for both residents and local businesses.
Miramar Moving Company
Cousins USA can ensure that your move to or from Miramar will be an enjoyable one thanks to our safe, thorough, and money-saving move plans for every kind of relocation. For more information on our services, fill out our online form today to receive your free, no-obligation moving estimate, or give us a call anytime at (954) 792-6650.