Oakland Park Movers
When planning your move to Oakland Park, consider the highly-trained movers at Cousins USA. We have been serving Oakland Park and all of South Florida since 1996. We will ensure a move that is thoroughly handled from beginning to end, with careful consideration given to each of your belongings so that they arrive safely and on time. There are many jobs that need to be done efficiently when moving to a new location. Our Oakland Park movers are here to cover every task of your move and keep you informed every step of the way so that you can focus on staying organized.
Oakland Park, FL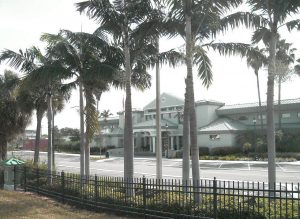 Oakland Park, Florida has a great number of exciting locations and events open to residents throughout the year. Community centers throughout the city host various public enrichment classes for students both young and old, such as aerobics, yoga, dance and athletics. Outdoors, the city has many municipal parks, pavilions, picnic areas and Atlantic beaches. These venues are also the sites of many fun and exciting annual events held in Oakland Park, including their Farmers Market, Tunes & Tracks Concerts in the Park, and the Polynesia Cultural Festival. And with monthly community meetings and recreational events held by both city officials and long-term residents, the city of Oakland Park embraces and promotes a strong camaraderie among its residents that makes it stand out in the best of ways.
Oakland Park Moving Professionals
Moving to Oakland Park can be done quickly and efficiently with the expert services of Cousins USA. To learn about our specialty moving programs, give us a call anytime at (954) 792-6650 or fill out our online estimate form to receive your free, no-obligation estimate.