Plantation Movers
Are you looking for a professional moving company to handle your next residential or office move in Plantation, FL? Cousins USA Moving & Storage is a leading mover in Plantation, and has been providing premium moving services to the residents and businesses of Broward County and all of South Florida since 1996. Our highly-trained moving crews have expertise in all facets of the moving and storage industry, and through their dedication we have gained a reputation for exceptional service, but at an affordable price. Cousins USA is a trusted South Florida mover, and can handle any of your moving and storage needs in Plantation.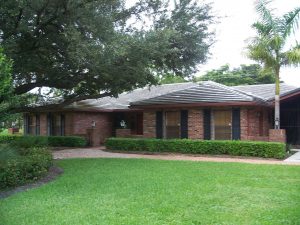 Attractions of Plantation, FL
With a population of approximately 85,000, Plantation, Florida is located in Broward County and in 2008 the city was named as one of the 100 Best Communities for Young People by America's Promise Alliance. The Plantation city motto reads "The Grass is Greener", and it's easy to see why as Plantation is home to beautifully landscaped streets, exquisite botanical gardens and a number of fantastic public parks complete with recreation facilities such as: basketball courts, baseball diamonds and Olympic-size pools. A popular attraction for kids is Camp Everglades, which is a 1-acre Everglades-themed play area, located at Volunteer Park.
Along with excellent golf and tennis options available to the public, Plantation has also been featured in Hollywood productions. Plantation City Hall was used as part of the backdrop for the film There's Something About Mary, and the Plantation Golf Course was used in the filming of Caddyshack.
Movers in Plantation, FL
Whether your move is local, out-of-state or international, the relocation process doesn't need to be as complicated as producing a Hollywood movie, so for your next move in Plantation or anywhere in South Florida, call Cousins USA Moving & Storage. We are an interstate agent for Wheaton World Wide Moving, so we can offer you all the benefits of moving with a national van line, but with the attention to detail and hometown touch of a local mover. For more information on any of our moving and storage services in Plantation, fill out our form and get a free estimate.
Cousins USA proudly serves all Plantation FL zip codes, including: 33311, 33312, 33313, 33317, 33318, 33322, 33323, 33324, 33325, 33326, 33327, 33337 and 33388.