Pompano Beach Movers
Are you looking for a reputable moving and storage company to assist you with your next residential or office move in the Pompano Beach area? Do you need secure warehouse storage for your office equipment in South Florida? Cousins USA Moving & Storage has been in business since 1996, and is a preferred mover for the residents of Pompano Beach. We will ensure your next move is simple, smooth and stress-free. Whether your move is local, out-of-state or international, our expert movers in Pompano Beach will go the extra mile to give you a personalized moving plan, built around your specific needs. For any of your moving and storage needs in Pompano Beach, Cousins USA has the solutions.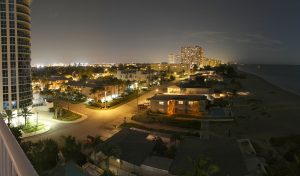 Pompano Beach Places of Interest
Pompano Beach is home to approximately 100,000 people, and is a prominent city in the Miami Metropolitan Area. Currently in the middle of a large redevelopment process, the city is revamping its downtown and beachfront districts. Pompano Beach is also renowned for its real estate market, and has been recognized by Money and the Wall Street Journal for its success in this field.
Pompano Beach is home to many exciting and interesting events and locales that draw interest from both locals and tourists alike. Chief among the cultural events in the city is the Pompano Beach Seafood Festival, which lasts for three days and features live music from many local artists. Other annual events include the St. Patrick's Irish Festival, the Pompano Beach Holiday Boat Parade and the St. Coleman's Italian Festival. Museums and performing arts venues in the area include the Pompano Beach Art Gallery, Meridian Gallery, Curtain Call Playhouse and Poet Productions. Curtain Call Playhouse is currently in its 18th season and is the most active local touring company in the area.
Movers in Pompano Beach, FL
Whether you are moving across town, across the state or around the world, consider Cousins USA Moving & Storage your go-to mover in Pompano Beach. We are an interstate agent for Wheaton World Wide Moving, and we are pleased to offer our customers the benefits of our partnership with Wheaton and their more than 100 years of experience on any out-of-state move; a local, hometown feel, but with the resources of a national van line. For more information on our moving and storage services in Pompano Beach, fill out our form and get a free estimate.
Cousins USA proudly serves all Pompano Beach FL zip codes, including: 33060, 33061, 33062, 33063, 33064, 33065, 33066, 33067, 33068, 33069, 33071, 33072, 33073, 33074, 33075, 33076, 33077, 33093 and 33097.