Wellington Movers
If you're planning to move into a different space in Wellington and West Palm Beach County, whether it's a new home move, a new office or even moving your storage unit, Cousins USA Moving & Storage is the experienced moving company that will get you there safely and efficiently. With over 20 years in business around Florida, Cousins USA knows the challenges that await big and small moves around the state. And with our moves, even emergency moves, rest assured that your future is in the best hands when you choose Cousins USA.
We know what it takes to deliver a successful local move, long distance relocation or even international move every time. Our professionally trained movers will cooperate and coordinate with you through the entirety of the moving process and make sure every attention to detail is spent. We also spare no expense when it comes to providing you with superior packaging and transporting materials, because we treat your valuables as if they were our own. Our reputability lies with you, the customer. We would not be where we are today if we did not exceed customer expectations. So, whatever your next move may be, choose a reliable moving company that goes the extra mile to see that your standards of satisfaction are met.
Moving to Wellington
Named in Money Magazine's "Top 100 Best Places to Live" in 2010, it's no surprise that Wellington has become a family home destination. Of the many benefits that the Village of Wellington has to offer, one of the best is its quality schools, including two public high schools as well as nine elementary & middle public schools. The recreation opportunities for families are nearly limitless in Wellington. From swimming to team sports and a thriving equestrian community, there are myriad ways to keep fit and healthy in West Palm Beach.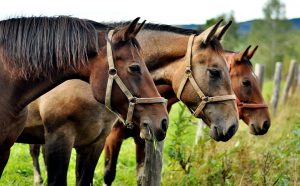 Wellington is especially well-known for its thriving equestrian community. It is home to the annual Winter Equestrian Festival which is the largest and longest-running event of its kind in the world, spanning the months of January through April. In addition, Wellington is home to several high-profile Polo stadiums and events, including USPA Piaget Gold Cup and the Nespresso US Polo Open.
For arts & culture, the library at Wellington has a large collection, and the building plays host to such annual events as the Top Gun model aircraft show, the Barett-Jackson Auto Auction and various art & antique shows. Don't miss the great performances that come through the Perfect Vodka Amphitheater in Wellington or a comedy show at the Wellington Amphitheater. The art collection at the Norton Museum of Art includes over 7,000 works spanning European, American and Chinese classics and exhibitions from contemporary artists.
Wellington, Florida Moving and Storage
Moving is about much more than packing up your things and moving them to another place. This is a new chapter in your life. When you plan a move through Cousins USA Moving & Storage, you can concentrate on the future, while our movers concentrate on the present. For all your moving needs, including specialty item moving and storage options, Cousins USA Moving & Storage is happy to provide a custom moving package to suit all your needs. Our custom-built storage warehouses ensure premier safety for your items whether they are there for short or long-term storage. We are the Wellington movers that will help you! Call us or fill out our online estimate form for your free moving estimate today.