West Palm Beach Movers
Looking for a professional and trusted moving and storage company to handle your next local, long distance, or corporate move in West Palm Beach? Need help planning an international move? Cousins USA Moving & Storage has been serving families and businesses all across South Florida since 1996. We excel in every type of move, and pride ourselves on being able to deliver exceptional service. That's why Cousins USA Moving & Storage is a top West Palm Beach Moving Company.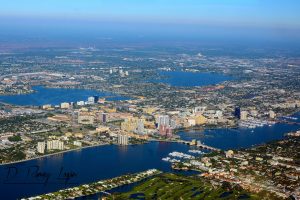 Beautiful West Palm Beach
Sitting as the county seat of Palm Beach County, West Palm Beach is a dynamic city on the rise with various attractions and cultural venues that draw visitors from all over Florida and the U.S. The Richard and Pat Johnson Palm Beach County History Museum offers an exclusive look at the early days of the Palm Beach area and contains an extensive research library. Admission is free, and knowledgeable docents are available to give guided tours as well.
The Carefree Theater was a prominent art house cinema and alternative music venue built in 1940 in the historic Flamingo Park district, and is now reopened and operating under the name "The Theater", and it continues to serve as a popular music venue in the area. The Palm Beach International Film Festival is held every April in West Palm Beach, and it features more than 120 films, drawing more than 20,000 visitors annually. The Festival was recently named by MovieMaker magazine as one of the top 10 film festivals in the entire world.
Other popular attractions in the city include: Rapids Water Park, a 30-acre park that offers a wave pool, 35 water slides, and a lazy river. It's a favorite of my Cousins USA employees. Sports play a big role in the culture of the city as well, with both the Miami Marlins and St. Louis Cardinals holding their spring training sessions in suburban West Palm Beach.
West Palm Beach Movers
Knowing the identity and culture of the city you are relocating to can help make the moving process a more pleasant and less stressful experience. If you are planning a residential or corporate move to, from, or around West Palm Beach, call one of South Florida's most trusted names in moving and storage: Cousins USA. For more information on how we can help you with your next move, call us today or complete our estimate form to get a free estimate!
Cousins USA proudly serves all West Palm Beach FL zip codes, including: 33401, 33402, 33403, 33404, 33405, 33406, 33407, 33408, 33409, 33410, 33411, 33412, 33413, 33414, 33415, 33416, 33417, 33418, 33419, 33420, 33421, 33422 and 33470.