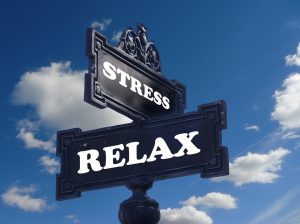 Whether your move is just down the street or across the globe, it can be very large undertaking for any person. The easiest way to prevent moving day stress is to hire a reputable moving company. Movers like Cousins USA are experienced professionals that will handle all the extra stress and fatigue involved with moving for you. Although hiring movers can lift a huge weight off your shoulders, you might have a lot of planning and preparation to occupy your time. Here are some tips to help you eliminate extra stress on moving day.
Get Rid of Clutter
Prior to moving day, it is helpful to sort through your belongings room by room to determine what is worth taking with you. This is especially beneficial for people who have lived in the same home for many years. Organize any unwanted items into three piles: sell, donate, or toss. If weather permits, having a yard sale is an easy way to eliminate extra clutter in just a few hours. Websites like Ebay and Craigslist are another great way to make money off any unwanted valuables or collectibles you may have lying around. Another option to clear your extra clutter is to donate it to local Goodwill or thrift stores. Donations are often tax deductible and many organizations will even pick up your "junk" for you. This is an easy way to get rid of extra clothing, home goods, furniture, and more. The last option for clearing extra clutter is to toss or recycle it. Any damaged or broken items that are unable to be donated such as appliances, can be thrown out or recycled. Getting rid of extra clutter will not only lower your moving costs, it will also make your move much easier.
Clear Your Schedule
Even if you hire a mover, there are a lot of things you must do in advance to prepare for your move. The most stress-free way to handle the planning, packing, and sorting is to set aside time that you can solely dedicate to your move. If you have children, schedule a babysitter or ask family and friends if they can watch the kids so you can focus on your task at hand. This is also a good idea if you have pets. Clear your schedule for an entire weekend or even request time off from work. You will get more work done if you are consistent with packing, as opposed to prolonging the process with several breaks. Asking a spouse, family member, or friend to help can even move the process along faster. By clearing your schedule, you can eliminate the possibility of stressful last-minute rushing.
Stay Organized
After ridding your home of extra clutter and clearing your schedule, it will be time to pack. It's important to remember that you shouldn't start packing until you have a strategic plan. The best way to pack your belongings is to systematically move from room to room. To stay organized, don't start packing a different room before another has been finished. Remember to clearly label all boxes by the room from which it was packed, and include any information such as "fragile", or a short description of its contents. This will help movers know where to place boxes after unloading the moving truck, making your moving day run smoothly and on schedule. Set aside a suitcase with clean clothes, your toothbrush, and any other essentials you may need immediate access to. This is useful for long distance moves, but can also benefit you if any unexpected occurrences arise on moving day.
Stay Rested
Planning and preparing for a move can be overwhelming to many people, leaving them feeling restless and anxious. In the weeks leading up to your move, late nights spent worrying and packing can wreak havoc on your sleep schedule. Moving is tough, but it will seem even harder if you are exhausted and cranky due to lack of sleep. Taking periodic breaks, staying hydrated, and eating good food will keep you feeling refreshed. Preparing in advance will also help you avoid any mistakes and frantic, last minute planning. Moving stress is only enhanced when you are unprepared and trying to complete everything in a hurry. Being prepared and taking a "slow and steady" approach will make your move an easy and stress-free experience.