Choosing a moving company in Broward County, Florida can be easy if you plan and organize your search. There are just a few simple steps to take in order to narrow down your moving companies into a few prospective candidates. Do your research before deciding between moving companies in Broward County. Picking the mover that's best fit to suit your moving needs will make you feel a lot more confident about making the right choice. Two Men and a Truck of Fort Lauderdale, All My Sons Moving & Storage, and our trusted movers here at Cousins USA Moving & Storage are just a few of the moving companies in Broward County to choose from. So how do you pick the right one?
Broward Movers Reviews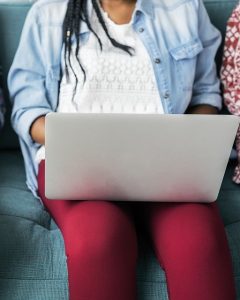 Do you read the reviews before you buy clothing, makeup, and other goods and services? If so, then you understand how important it is to buy high-quality products with good ratings so you get your money's worth. The same applies when hiring a moving company. It's important to make sure the mover you decide to go with is reputable! The first step is to make sure they have a US DOT number, which proves they are credible movers. You can usually find this information listed on the moving company's website.
You'll want to research several different review sites in order to gain a better understanding of the quality of the moving services each company provides. Moving reviews can be found on Google, the company's Facebook page, Angie's List, Better Business Bureau, Yelp, Citysearch, MyMovingReviews.com, Movers.com, and more. Try to pinpoint the movers' strong points and downfalls. For example, there might be a few reviews about the moving company leaving scratches on furniture during a long-distance move. That same company might have positive reviews about local moves. So, you can gather that long-distance moving may not be this moving company's strong point, but they might excel in other moving services such as local moving. Consider what your moving needs are and how the movers' skills might affect your relocation.
Broward Moving and Storage
This one's a biggie. Many people who are moving look for movers who offer storage as well so they can set some clutter aside during their move. Although many moving companies offer storage services, there are also some that don't. It can be beneficial to use the same storage company as your movers as they might offer package deals that will lower the overall cost of your move. If you need storage services in addition to moving services, you'll need to look on the company's website to see if they offer both. If their website does not specifically indicate what services they offer, then contact the moving company and ask them if they provide storage services.
Picking the Right Broward County Movers
Overall, it takes a little time to decide on the best movers for your moving needs, but it will help with making the right decision. Don't let it take up all your time, though. It's important that you remember to have fun during your relocation. Take breaks, relax, and enjoy your move, because it's a major milestone in your life and you wouldn't want to miss it.