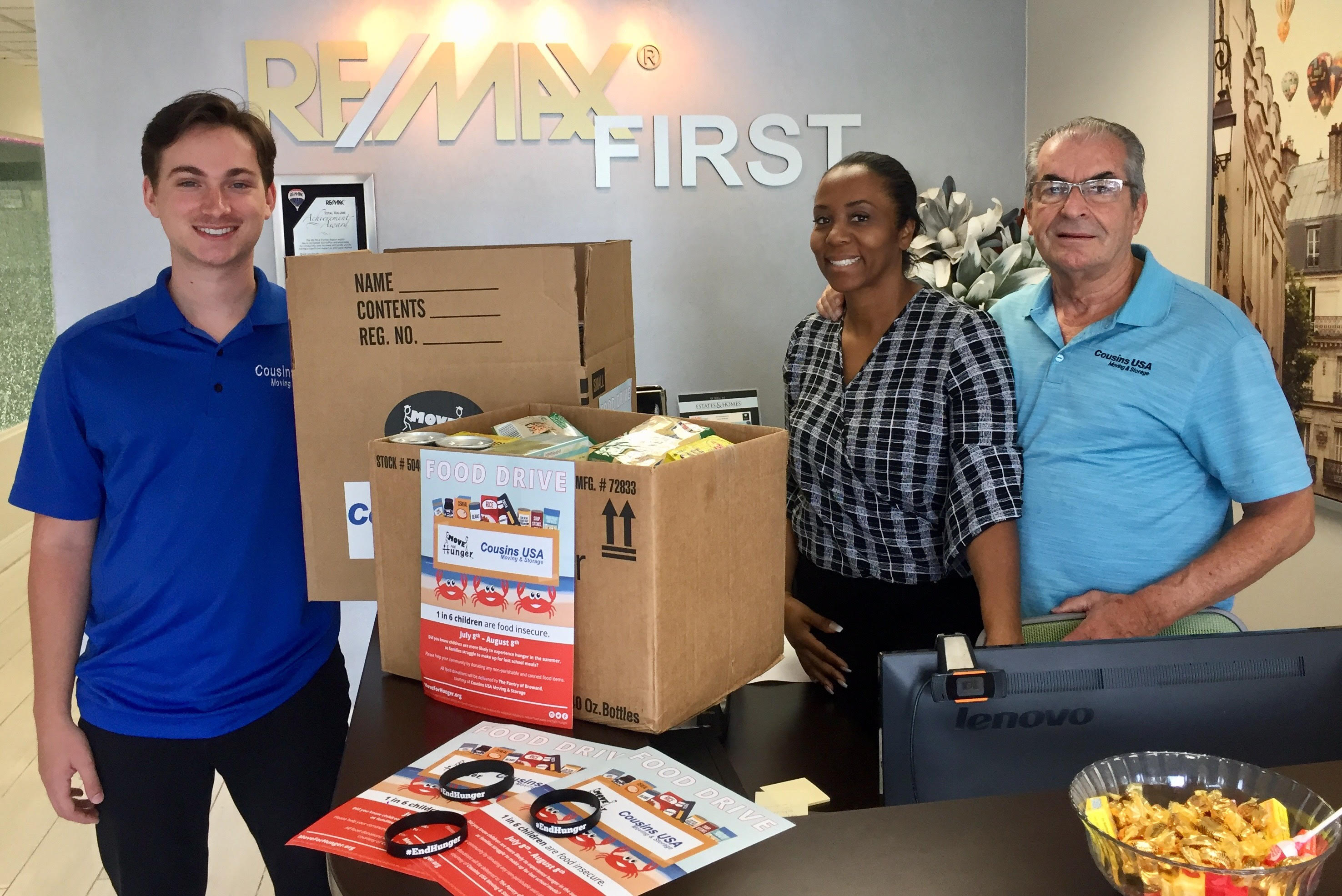 Cousins Moving & Storage USA is pleased to announce their participation in the 2019 Move For Hunger Campaign.
Facilitated by Joseph Pollio, the Sales and Marketing Specialist, the entire sales staff, over 500 pounds of food was gathered and donated to the community.Overall, the Cousins USA staff provided 463 meals.
The Cousins USA sale staff worked with 20 Fort Lauderdale area real estate offices to gather food items.
In particular, the Atlantic Properties office in Fort Lauderdale donated a significant amount of food items to the cause.
Move For Hunger is a non-profit organization that is rooted in a desire to fight community hunger. It has been a prevalent cause in the moving and storage industry for 10 years.
To date, their network has delivered nearly 10,000,000 pounds of food all over the continent.