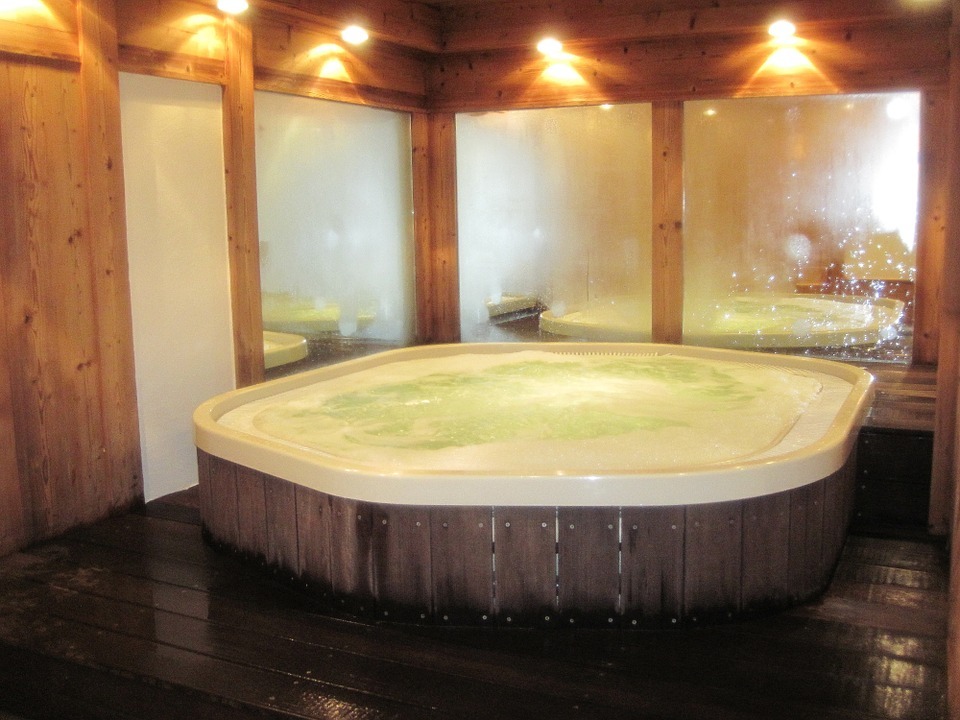 Hot tubs are a bastion of relaxation in our hectic world. Don't let poor moving decisions potentially damage your little piece of peace. Below are some basic steps you can follow when anticipating a hot tub move. When preparing for your hot tub removal and relocation, it is first important that you drain out all the standing water currently housed in the unit. With the water no longer in your way, you can begin removing all the parts vital to your hot tub's functioning. Common accessories contained within hot tubs include: the heater, the pump, the blower and the electrical and plumbing units. The pump is the most integral of these parts as it is responsible for maintain continuous waterflow for the hot tub.
Be sure that all fixtures and lines connected to your hot tub have been disconnected. Exercise extreme caution when removing these parts as to not damage them and have to add hot tub repair to your list of things to do. Once you've managed to get all the parts out, safely store them individually in boxes preferably with protective material like plastic wrap. Keep these boxes labeled so you know what part goes where after the move. If you have a hot tub cover that also needs moving, keep it grouped together with the rest of the boxes. Some hot tub covers are foldable for easier transport.
Hire a Company that Knows How to Move a Hot Tub
Hot tub moving is nearly impossible for one individual to accomplish. With an average dry weight around 800 pounds or more, hot tubs can be cumbersome to handle. Instead of coaxing your friends or family into lending a hand, why not rely on professional hot tub movers that make a living out of transporting the units? Look around for local hot tub movers serving Fort Lauderdale or South Florida and don't shy away from getting a quote on your hot tub removal. This will allow you to get the best price and help keep some cash in your pocket. Once you're comfortable with your choice, book a moving date with the company and follow any provisions they provide before the move. Some may ask you to perform some of the steps listed above. Others may take the entire process onto themselves.
What to Expect on Moving Day
With the hot tub drained and all of its components set aside, you can kick back and let the movers do all the heavy lifting. Generally, movers will bring hot tub moving equipment like two-by-fours, furniture dollies, straps and protective padding or wrap to your place of residence. They will most likely begin manipulating your hot tub by turning it on one of its sides. From there, the hot tub will be tilted to one side and a two-by-four placed underneath it. The same process will be repeated for the other side with no wood under it. Next, the movers will position their dollies in the gap between the ground and the hot tub. They'll most likely use straps to secure the hot tub to the dollies before transport. Once the hot tub is secure and good to go, the movers will transport it to their moving vehicle. Make sure that your hot tub will be protected and ask the movers to use any protective wares they have brought. Even a simple floor pad can prevent a hot tub from sliding during transport. Once it is safely stored in the vehicle, the movers will be able to haul it off to your new home. Chances are they'll repeat these steps in the opposite order when positioning your hot tub to the new desired location.