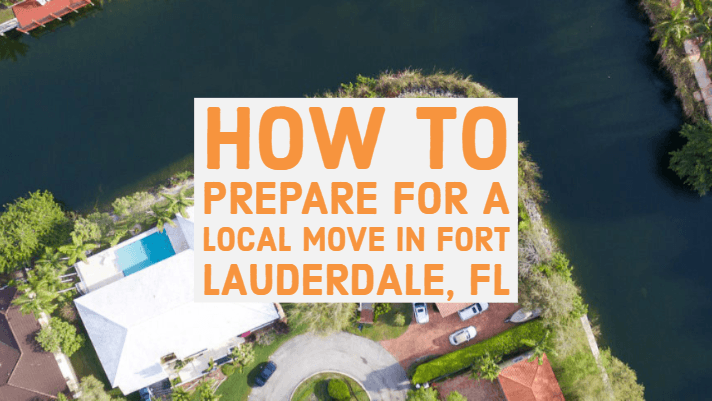 Planning to move is always an exciting idea, however preparing for a move itself tends to have a bad reputation. The moving experience has always received a bad wrap for being a frustrating and time-consuming process. It doesn't have to be!
As one of the expert local movers in Fort Lauderdale we want to help you conquer your household move. With the help of our local moving checklist and tips, you will be confident knowing that your moving experience won't be like the rest.
By following our local moving guide compiled by our expert Fort Lauderdale local movers, you are sure to have an efficient and stress-free moving experience to your new household in Fort Lauderdale.
Seal The Deal
Research Local Moving Companies in Fort Lauderdale
Inventory Your Household Goods
Hire A Local Moving Company In Fort Lauderdale
Gather All Packing Supplies
Start Packing
Transfer Services
Finish Decluttering
Clean Your Household
Load Up The Moving Truck
Unload Everything Off the Moving Truck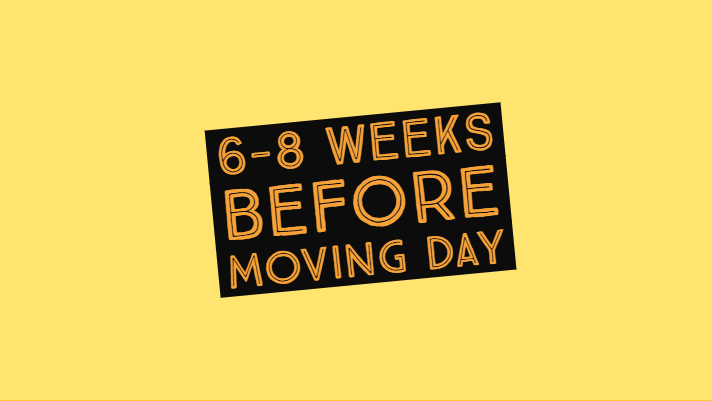 6-8 Weeks Before Your Move Day
1.) Seal The Deal
During this time period, the early stages of your moving process should begin. This is the time where you finalize where you will be moving to in Fort Lauderdale. Close your house listing and set your move out date.
If you're moving into an apartment, sign the contract and notify your current landlord that you will be moving out of your current home.
2.) Research Local Moving Companies in Fort Lauderdale
The most important step of your move is to find a reliable local moving company in Fort Lauderdale. During this time, go online and research local movers near me. Read reviews, get referrals and create a list of local movers to consider hiring. It is important to consider finding movers registered with the Department of Transportation.
If you need extra help for packing or decluttering, find a full-service mover that offers a range of extra services that can be added to your overall plan.
3.) Inventory Your Household Goods
Before you begin packing and moving household goods it is best to have a complete list of everything you plan on transporting. Having a detailed list will be a good reference to have once you settle into your new home. It is a way to verify everything made it to your new destination.
Doing an inventory also gives you the chance to declutter your home of any unwanted items you don't wish to transport and makes it easier for the local mover you choose to provide you with accurate moving costs.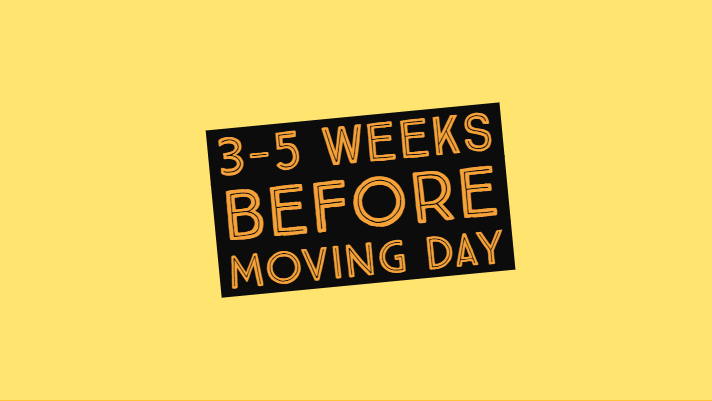 3-5 Weeks Before Your Move Day
4.) Hire A Local Moving Company In Fort Lauderdale
Now is the time where you need to hire a local mover. Finding a local moving company in advance will secure your scheduled move date. Choose the mover that offers all the moving services you need.
Some local movers even offer discounts if you book early or even throw in extra benefits like free moving supplies or storage space.
5.) Gather All Packing Supplies
During this time begin gathering everything you will need for your move. Doing this weeks in advance will save you time during the last couple hectic weeks of preparation.
Purchase moving boxes, packing material and anything else that will keep you organized and ready. If you don't have the time to gather the supplies yourself, ask your local mover if they offer totes to make packing and unpacking even easier.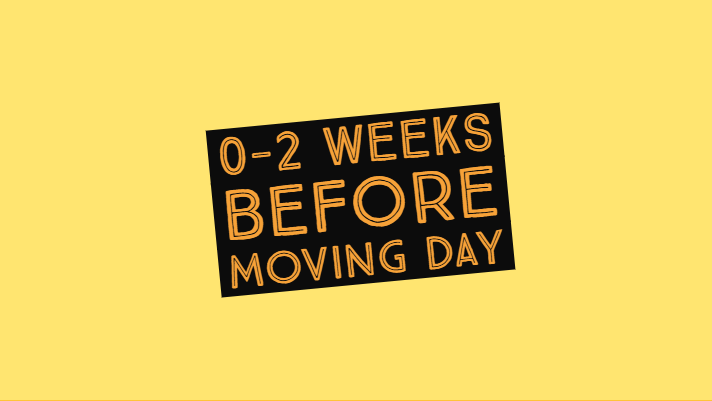 0-2 Weeks Before Your Move Day
6.) Start Packing
Starting with non-essentials, begin packing up all your household goods. A tip to follow is to go through your house one room at a time, starting with objects you don't use on a daily basis. Be sure to have a labeling procedure in place to help you stay organized.
If you want the touch of a professional packer, ask your mover about any packing services they offer. A professional will pack your belongings as safely as possible. Some local movers even offer separate packing services for only certain items.
7.) Transfer Services
About 1-2 weeks out you should cancel or schedule the shut off of any services you have at your current home. Before moving in Fort Lauderdale, notify your current service providers of your move and have them schedule a shutoff date. You as well want to set up or arrange all services at your new Fort Lauderdale residency.
Update your billing for all services including utilities, cable, internet, etc. Contact the City of Fort Lauderdale about your utilities and contact your service provider whether it be Comcast, Direct TV, etc.
8.) Finish Decluttering
During the inventory process, you most likely found a lot of objects you no longer use or don't wish to transport. Finish making arrangements for disposing of, recycling, donating or selling these household goods.
If you don't wish to part with some objects, you can find local Fort Lauderdale storage facilities to store your items temporarily in. If you are certain you want to store items, find a local moving and storage company in Fort Lauderdale that doubles as a storage service.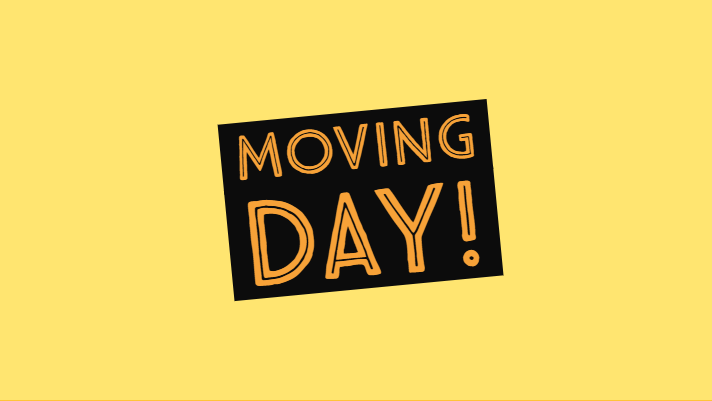 The Big Day
9.) Clean Your Household
Before the movers arrive, take the last couple of hours to walk through and clean your home. Leaving a clean home will help your realtor and give you an overall sense of accomplishment.
This also is the perfect opportunity to check each and last corner of every room to see if you had forgotten anything.
10.) Load Up The Moving Truck
The local movers you hired will begin loading all your household goods onto their moving truck. You can help them by coordinating what goes where and overseeing the entire process. Watch as each item is inventoried.
Your should begin loading your car or truck with everything you are transporting yourself.
11.) Unload Everything Off the Moving Truck
You did it! At your new location, begin unloading everything out of your car. Your mover will shortly show up on their scheduled arrival time.
When they do, begin sorting the boxes and placing them in each corresponding room. Again, check each item off your inventory list.
Executive Summary
If you plan on local moving in Fort Lauderdale, Fl or anywhere in the South Florida area, follow this local moving checklist to help with your overall moving experience. From finding a full-service moving company to gathering packing supplies, stay organizes and plan accordingly for a quick and stress-free moving experience.