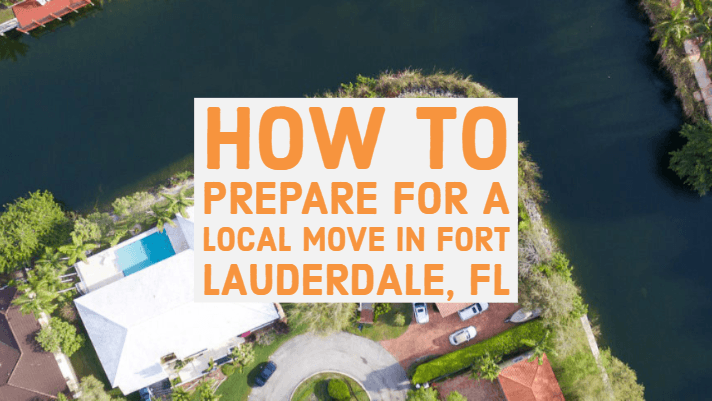 Planning to move is typically always an exciting idea, however preparing for a move itself can be a very overwhelming task. Starting to plan further in advance is the best way you will successfully complete this and do it the right way.
As one of the expert local movers in Fort Lauderdale we want to help you conquer your household move. With the help of our local moving checklist and tips you will be confident knowing that your moving experience won't be like the rest.
Using a Moving Checklist is the easiest way to stay on top of this project such as moving. Be sure to check off when each item is done and repeat. By following our local moving checklist which is compiled by your expert Fort Lauderdale local movers, you are sure to get the job done right. See below the Moving Checklist:
Seal The Deal
Research Local Moving Companies in Fort Lauderdale
Inventory Your Household Goods
Hire A Local Moving Company In Fort Lauderdale
Gather All Packing Supplies
Start Packing
Transfer Services
Finish Decluttering
Clean Your Household
Load Up The Moving Truck
Unload Everything Off the Moving Truck
6-8 Weeks Before Your Move Day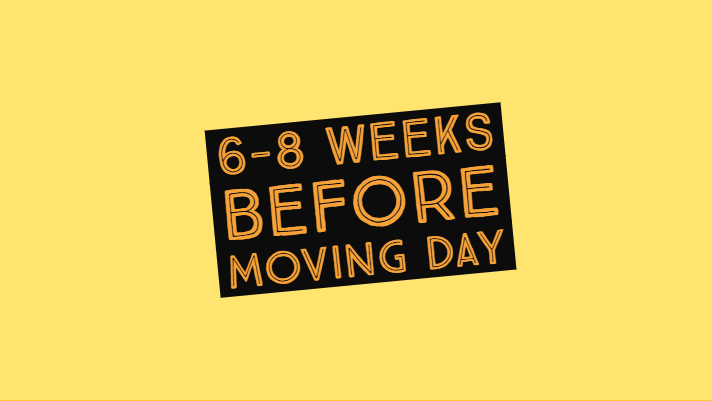 1.) Seal The Deal
During this time period, the early stages of your moving process should begin. This is the time where you finalize where you will be moving to in Fort Lauderdale. Close your house listing and set your move out date.
If you're moving into an apartment, sign the contract and notify your current landlord that you will be moving out of your current home.
2.) Research Local Moving Companies in Fort Lauderdale
The most significant thing to in advance of your move is locate the best solid neighborhood moving company in Fort Lauderdale. During this time do your research. One thing that can be one the easiest ways to narrow down the list is to go through reviews. This is not the only research you should do but it can have the most accurate information you will need to know. During this time it might be useful to reach out your family and friends to ask for referrals either bad or good so that you can narrow done your list.
Also, many moving companies offer other services beside moving, just a heads up in case you need other services.
3.) Inventory Your Household Goods
Before you start moving items it is ideal to have a total rundown of all you plan on moving items it is ideal to have a total rundown of all that you plan on moving, Having a definite rundown will be a great reference to have when you get to your new place. Doing a total rundown allows you to clean up your home and get rid of any items you do not plan on taking to your new home.
3-5 Weeks Before Your Move Day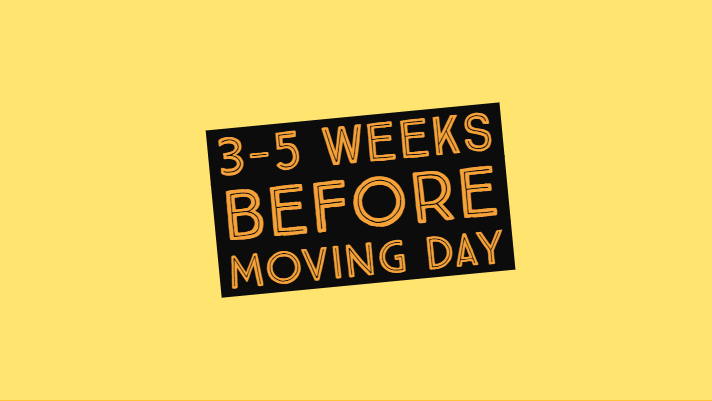 4.) Hire A Local Moving Company In Fort Lauderdale
Now is the time where you need to hire a local mover. Finding a local moving company in advance will secure your scheduled move date. Choose the mover that offers all the moving services you need.
Some local movers even offer discounts if you book early or even throw in extra benefits like free moving supplies or storage space.
5.) Gather All Packing Supplies
During this time begin gathering everything you will need for your move. Doing this weeks in advance will save you time and energy during the last couple busy weeks of preparation. Also this will allow you to plan more and that way you will be able to roll with the punches if anything comes up.
You should gather all he supplies you think you may need such as boxes, packing material and any everything else that will keep you organized and ready. Remember if you do not have the time to do this yourself you can always contact your mover to see if this is something they can do for you. This allows you to have everything read to go and know that it will be delivered in the right fashion.
0-2 Weeks Before Your Move Day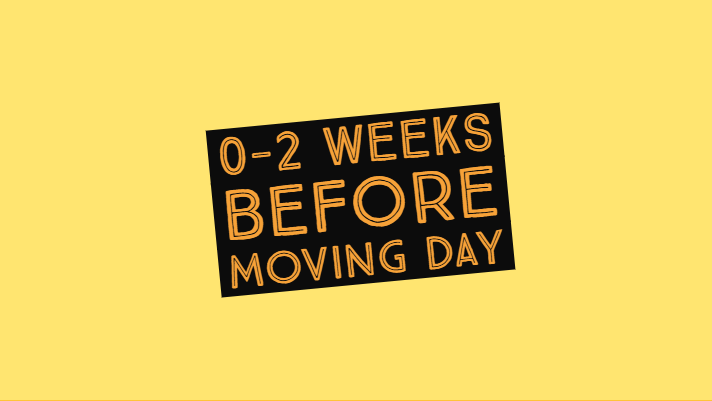 6.) Start Packing
When starting to pack. You should always remember to go slowly. Doing it right the first time, packing each room and labeling each box correctly will be the best practice to start packing and to un packing.
Some items that you should consider packing up first are items that you know you will not need in the immediate time. These items include may include the following for example out of season clothing, holiday decorations and or household lines.
7.) Transfer Services
Around 1-2 weeks out you should make a timetable/ schedule of all your services that need to either be transferred or need to be shut off. Before moving in Fort Lauderdale, tell your current service providers of your turn off dates and or transfer dates. Your services should include the following, water, gas, electric, cable and internet.
One service that often goes over looked is the Mail Service. I get that most of the mail we all receive these days is junk. But don't forget to forward your mail. Also don't forget to update addresses with any packages you plan to get delivered such as new items for your new home.
8.) Finish Decluttering
During the inventory process, you most likely found a lot of objects you no longer use or don't wish to transport. Finish making arrangements for disposing of, recycling, donating or selling these household goods.
If you don't wish to part with some objects, you can find local Fort Lauderdale storage facilities to store your items temporarily in. If you are certain you want to store items, find a local moving and storage company in Fort Lauderdale that doubles as a storage service.
The Big Day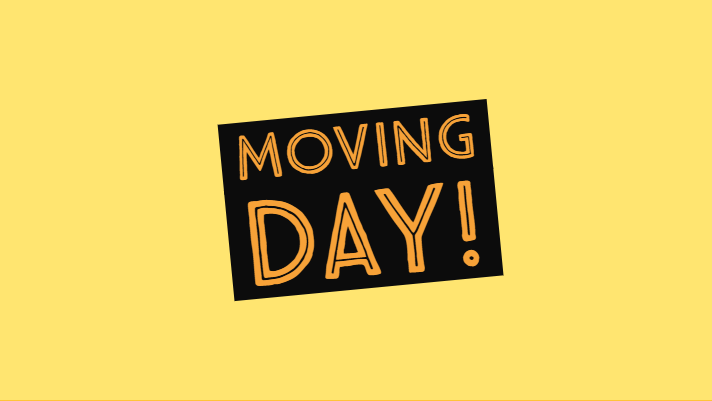 9.) Clean Your Household
Before the movers arrive, take the last couple of hours to walk through and clean your home. Leaving a clean home will help your realtor and give you an overall sense of accomplishment.
This also is the perfect opportunity to check each and last corner of every room to see if you had forgotten anything.
10.) Load Up The Moving Truck
The local movers your hired will begin loading all your household goods onto their moving truck. You can help them by coordinating what goes where and overseeing the entire process. Watch as each item is inventoried.
You should begin loading your car or truck with everything you are transporting yourself.
11.) Unload Everything Off the Moving Truck
You did it! At your new location, begin unloading everything out of your car. Your mover will shortly show up on their scheduled arrival time.
When they do, begin sorting the boxes and placing them in each corresponding room. Again, check each item off your inventory list.
Executive Summary
If you plan on local moving in Fort Lauderdale, Fl or anywhere in the South Florida area, follow this local moving checklist to help with your overall moving experience. From finding a full-service moving company to gathering packing supplies, stay organizes and plan accordingly for a quick and stress-free moving experience.