When deciding to move as a senior citizen, the transition can be difficult if you have been in your current home for many years. With planning and time, the process can be made a bit easier. There are many things to consider before and after you purchase your new home.
Before Purchasing a New Home
Where Will You Live? If you don't plan to move in with your children, it's important to consider what kind of home you want and how much work you want to put into it. Assisted living homes or retirement communities offer a community atmosphere where most of your needs are met while maintaining your independence. Houses, condos, and apartments may require more upkeep. Compare the cost of various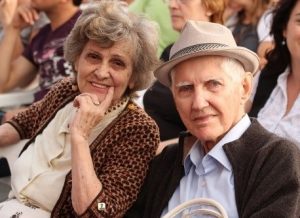 housing options before finalizing your decision. If you will be living near your family have a discussion with them about what you both expect living near the other. If you are no longer driving will you need your children to take you to the store? Would you like more time with your grandchildren? This conversation will let both of you understand what your relationship will hold after your relocation.
Start Early The moment you decide to move is also the time to plan. Will you need a moving company or a senior transition professional to help you pack and transport your belongings? Will someone need to plan to take off work to help? Will you need to board a pet while you move? Would you drive or fly the day of the move? These things need to be considered before you make any arrangements.
Declutter Whether or not you are downsizing to your new home, removing unneeded or unwanted belongings will reduce the cost of moving and create less work once you have moved. Ask your children what they would like that you don't wish to keep. Important papers tend to disappear when you need them. You don't want to lose or accidentally throw away important papers while you're in the process of moving. Placing all important documents in one designated, labeled space will protect them from getting lost in the shuffle. Schedule a donation pickup with a charity that will come to your door. Keep in mind this process will take time and can be emotionally taxing. Starting early gives you the time to deal with items you've collected over a lifetime at your own pace.
Locating New Services You need to consider your health and physical needs. If you are moving far from where you were living, finding a pharmacy, doctor and any other medical facilities you may need before moving will save you time and stress later. If you regularly need to be near medical services, such as dialysis centers, you need to locate them before you finalize where you plan to live. If you need to use public transportation, you will need to research where the routes are to prevent being isolated from areas you need to be. Your overall care is important and you need to plan to prevent going without vital services you need.
Once You've Decided Where to Live
Update your Information Once you have your new address, the United States Post Office recommends updating your address at least 30 days prior to moving. At the same time, contact any utility, magazine, insurance, and financial companies to update your information. Inform all your doctors that you are moving and ask for referrals if you have not found physicians in your new area.
Get a Floor Plan Even having the dimensions of a room help in the planning process. Some furniture won't fit the new space and will need to be left behind. This also gives you a chance to plan where you would like things to go once you arrive so the process is not so overwhelming. Designating where large items will go long before your belongings are unpacked allows you to get heavy items moved safely by professionals.
Move Day
Pack A First-Day Box Keeping all valuables and items you will want on the first day of your move in one place will make it an easier transition. Put these things in a specially labeled box or suitcase to keep with you. Don't forget to include medications and a list of phone numbers you may need in this box.
Finish the Day Once you arrive at your new destination, plan for an easy meal or take out. If all the boxes have been brought in, make sure you can safely move around them and leave them. If you have your first-day box, you most likely won't need anything else yet. You have time to carefully unpack and sort through everything in the upcoming days.