Moving across the country to a new state can be an exciting experience. You get to explore a whole new realm of foods and activities that may be different than what you're used to in your home state. A lot of the things you do when moving cross country from north to south or east to west will be determined by the climate change that you'll experience. Whether you're changing your location from an area with warm climate to cold or vice versa, you'll need to make some adjustments to your lifestyle. You're going to encounter a lot of differences and you'll want to be ready to face them to stay safe and enjoy your new home state to the fullest. Here's some advice for those moving long distance and how to adjust to your new environment.
Moving From Warm To Cold
Making a cross-country move from a state with year-round beach weather to a state where 50 degrees is considered warm will take some getting used to. There are some measures you can take to prepare yourself for the change in climate during your move from warm to cold.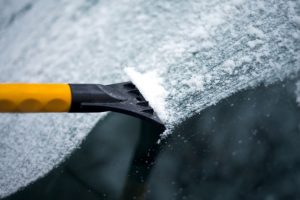 Winter gear – The winter season can be an incredible time of year if you haven't experienced a snowfall that blankets your entire surrounding. It makes the holidays feel brighter and cozier. If you're not used to the snow however, the sight of it may not shock you as much as the feel of it. The below zero cold can be harsh on someone moving from temperatures that don't get lower than 65. Take some advice on these necessities you'll want to pack in your box. You're going to need to invest in proper winter gear. Before moving, you'll first want to purchase a parka, a down-filled waterproof jacket with a hood. Thick coats and parkas can be large and hefty but are lifesavers in frigid weather, so move some of your stuff to make room for one before the move. Another item you want to make sure you have before your cross-country move is boots. Snow can melt and refreeze which leads to lots of ice. If you don't want a slip and slide mishap while walking down the driveway of your new home or the parking lot of your new apartment, you'll also want snow boots. Find ones with rubber soles that give you lots of traction. Finally, you'll need hats, scarves, mittens, and socks. When shopping for these items, go for a thick, warm fabric like wool.
Essential equipment – If you're moving across the country from warm to cold climate, you may not own basic essential equipment to survive the winter months. A snow shovel or snow blower will be critical to have if you're going to be a homeowner, and this may be stuff you don't have if you currently live in a warm region. Snow can pile up quickly and you don't want to be stuck in the driveway on your first day on the new job. If you are moving to an apartment, the snow may be plowed for you, but you'll also want to have an ice scraper on the ready. An ice scraper for your car will be a handy tool to keep in your trunk. It can take your car a while to warm up and defrost your windows. You can use an ice scraper to brush the snow off your car and scrape away the ice to speed up the process.
Winterize your car – When planning to move long distance from warm to cold climate, you may neglect to think about the performance of your car in certain conditions. As much as you prepare yourself for the cold move, it's important to prepare your car as well. Driving in winter conditions can be extremely dangerous, so if you're moving during the fall or winter months you may want to invest in winter or snow tires. This will decrease your risk of sliding on the road and help you avoid potential accidents. It's also a good idea to check your tire pressure to make sure they are appropriately inflated for the cold weather. Put these on your list of stuff to do to make sure you have a safe move cross country.
Moving From Cold To Warm
Moving to a warmer, sunnier state will come with many perks that colder climates can't offer. However, there are still some preparing to do before you move to the other side of the country from a cold climate to a warm one.
Clothes – When moving from cold to warm, you may not find use for your thick coats, gloves, and scarves anymore. You can store your winter clothes boxes in the basement or attic for the time being and think about your new wardrobe. States with warmer climates can become awfully hot during the spring and summer months, and you want to make sure you're wearing clothes that will keep you dry and cool. When packing your boxes before the move, include clothing that is lightweight in cotton and dri-fit material. These materials will be best to keep you cool and dry when perspiring. You want to avoid thick, clingy clothes that will tend to stick to you and rub causing irritation.
Hydration and protection – If you're making a move to a warmer climate, you'll need to get ready to be exposed to the hot, beaming sun. Although soaking in some Vitamin D is a benefit the sun provides, too much sun can take a toll on your health. To avoid risks of heat stroke, you want to make sure you're keeping yourself hydrated. If you don't already have one, you may want to buy a reusable water bottle you can easily carry around with you. A move to a warmer climate also increases your risk of sun burn and skin cancer, so it'll be smart to pack some sunscreen with the rest of your things in one of those boxes. You may want to get into the habit of applying sunscreen regularly, wearing a hat more often, or looking for shady spots if you are going outside to protect yourself from too much sun exposure.
There are benefits to a big move cross country both from warm to cold and cold to warm. If you are planning a move across the country where you'll be experiencing a change in climate, be sure to prepare yourself with these tips to make yourself comfortable in your new home. For any and all of your moving needs, Cousins USA Moving & Storage is here for you. Our company is located in the South Florida region, so if you are planning a move in or out of state, we will help get the job done professionally and with care. We can provide you with a wide range of moving supplies including various sized boxes and bubble wrap to keep your stuff protected, and we can help you save on cost as we offer the most competitive pricing among other movers. Whether you're moving in or out of Florida to or from the other side of the country, we are here to lend a hand and give you a stress-free moving experience all the way through to your new home.