We have successfully received your contact information!
We will contact you soon!!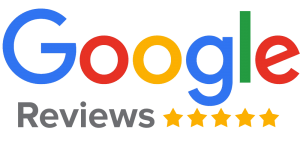 kenny Kleid
19:32 09 Sep 22
Jose & his crew did a excellent jobA rated 👍
Nicole Galvez
01:13 26 Aug 22
Great company to work with. Joe and his team are fantastic!
Frank Sach
20:20 14 Aug 22
I was very pleased with this company.They came to my house to give us an estimate. There was no hidden fees. The price was biding, so no surprise

...

for extra hours. The team we had did the xtra miles to make the move on time. I highly recommend this company for their seriousness, their honesty and for a well done job.I am glad I choose this company for my move.

read more
Jorge Gonzalez
19:06 20 Jul 22
Good teamwork. Very professional. I strongly recommend this company.
Laurence Brown
14:55 19 Jul 22
Enjoyed the professional service provided by your staff.
K.W. M
17:46 07 Jul 22
Suggestive professional helpful
Lael Manzo
21:28 05 Jul 22
Diligent, hard working, polite, willing to answer questions,. Thank you!
Zoha Hopps
01:31 29 Jun 22
The crew that came to move our personal belongings were experienced, thorough, meticulously careful about each item being loaded and off loaded. They

...

were courteous and as I watched them work tirelessly all day, I relaxed knowing my belongings were safe in their hands.Aaron, Keith and Ronald were phenomenal and definitely an asset to Cousins Moving

read more
William Kendal
20:43 10 Jun 22
Aaron's crew was very professional and responsive to our requests when they packed our household items. There was a query with respect to who should

...

do the packing.I am looking forward to the same good service when they deliver to my new home.Further comments to follow.

read more
Cassandra Gresham
18:10 06 Jun 22
Jose, John, Derrick and Superman were Wonderful! They were on time and a joy to work with. I am extremely picky and they made me smile with

...

everything they did. They worked hard and quickly. They did not stop until the job was done! They communicated with me every step of the way! They cleaned up there wrappings, tape rolls and plastic. The weather was also beautiful on Sunday after the rainy Tropical Storm Alex. I plan to move to Tampa in 2.5 years and I would definitely hire Cousins again and would request this same crew! Thank You so much for making my move a pleasant one because I have not moved in 13.5 years.

read more
Kathleen Kampel
17:09 25 May 22
I have not personally used CousinsI'm a Realtor and a few of my clients have used them at my recommendationI have only hear good things
Anthony Anderson
18:12 20 May 22
Jose, Johnny and Derrick were very professional, courteous and hard working. They did a great job!
Rosa Alvite
15:06 14 May 22
Cousins did an outstanding job with my move and were very responsive to any questions and requests I had throughout the process.
Izzy Car
10:52 03 May 22
The team was fast and efficient.
Jacob Alvarez
15:55 25 Apr 22
I had a great experience with Cousins USA. They just did my apartment move for me and everything was very smoothly and well organized. I definitely

...

will use them again.

read more
JRM Advertising (JRMAdvertising)
20:40 10 Dec 21
This company is very professional and holds up its standards of service. I dealt with Joseph and received great customer service. They's highly

...

recommended! JRM.

read more
Gerald Rehill
23:38 23 Oct 21
Super easy experience. Very nice, clean guys who really cared.
Kim Leoni
20:00 06 Oct 21
They persevered through a long, tedious move and were very professional
Ronda Cornett
13:09 05 Oct 21
I never used a moving company before. Cousins moving staff was helpful and understanding , they listened to my concerns. The driver and movers are

...

very kind and pleasant to work with.

read more
Sonja Glover
15:11 09 Aug 21
I used cousins for my recent move. The movers were excellent they took great care of my furniture by wrapping each piece with blankets and shrink

...

wrap. There were fast and efficient. Will definitely use them again.

read more
Justine Papavas
01:34 30 Jul 21
Great experience. The guys were so respectful and took great care with our belongings. Our bed was slightly broken before the move and when they put

...

it back together they actually fixed it. Would highly recommend this company

read more
Laura Calzolari
22:11 23 Jul 21
Upon selling my Miami condo, I needed a mover with storage in two weeks notice. Cousins USA was able to meet the challenge every step of the way

...

from my first call to several calls after the move from staff to see how the move had gone. Courteous, fast-working, CAREFUL. I recommend them highly.

read more
John
00:33 22 May 21
I do not know where to begin with this review. From the estimate to the move, the entire Cousin's USA team was professional, efficient, and a

...

pleasure to work with during my move. They helped me move from South Florida to Queens, NY. I highly recommend them for every and any move - they made the moving process easy and not stressful.

read more
G A
15:05 15 May 21
Well, lots of movers out there. I have to say that in our multiple movings, this was the most organized, responsive , timely We have experienced.

...

They did a video call to see furniture pieces and moving elevator access, nothing was broken, their guys worked non stop, there was an extendable and heavy metal and glass Italian table and they were able to get it to destination safely… very satisfied. Some other estimates we got were 400% more…

read more
Marcela Nunez Gourlay
19:54 14 May 21
Great service to move from South Florida to Central Florida with 45 days of storage!You can trust on this company, they treat us and our stuff with

...

great professionalism!

read more
Alberto Jerez
14:53 03 May 21
We were very happy with the service provided. The crew arrived on time to pack our household goods, load them on the truck, and unload at our

...

destination. The back office was also very responsive to our inquiries and requests. Highly recommend this company.

read more
Mindy Stein
13:22 27 Jan 21
Cousins moved our office. They were on time and very professional. There were no problems and no damage. We would definitely use them again.
Elizabeth Kelley
22:48 14 Dec 20
I used Cousins Moving and Storage to move me our if a home I have lived in 20 years.Team David Daniels, Walter and Dexter arrived. Extremely

...

professional, courteous and highly trained. I will only have this team unpack my belongs at my new residence. If you want no worries on you next move...Team David, Walter and Dexter are your guys. AWAESOME JOB,

read more
South Florida Garden Girl
17:38 06 Nov 20
Great service, hard working team David Tony and Najie great to work with. Very caring people. Satisfied with the move.
Guillermo Figueredo
01:20 11 Sep 20
I started my moving inquiry early Aug of this year, I was between 3 companies and finally decided to pick Cousins USA. The movers were scheduled to

...

arrive between 10 and 12, David and his team arrived on time and immediately took control and started the process. They wrapped everything up and took down my bed and bedroom furniture. Some of the furniture was big yet they did not complain and worked tirelessly to get everything out. The In our new location they immediately started unloading the truck and in short order they were done. They would bring the boxes up and ask me were we wanted them, I would tell them and they would drop and keep going. I was very impressed by David and his crew. I had read several bad reviews but after all was done I guess some people are not as lucky as me. Our experience was incredible and if I were to ever need their service I would not hesitate to use them as well as if someone asks me to recommend someone I would use them with my eyes closed.

read more
Nicole Galvez
17:10 27 Jul 20
I had a great moving experience with Cousins USA. Eddie and his crew got the job done quickly and answered all of my questions! Highly recommend!
Bobby Pops
10:54 24 Jul 20
Cousins Moving is a best in class moving company and the experience is second to none. I was never worried about any of my furniture being damaged

...

and they were extremely precise to sticking on schedule when it came to moving. I hope that I don't need to move again anytime soon but if I do, there is no doubt that my first call will be to Cousins USA Moving & Storage! Thanks again!

read more
Angela Carucci
16:10 20 Jul 20
Cousins USA coordinated a move for my family from South Florida to Brooklyn and it was an absolute pleasure! We were really nervous at first but

...

they took all of the stress out of the moving process for us. I would highly recommend!!

read more
Cremi Patel
15:17 07 Apr 20
service was good from start to finish, from the salesman to the movers!
William Giardino
14:44 26 Feb 20
David and his team arrived on time and immediately went to work. They were very thorough and the job was performed without any issues. They were a

...

pleasure to work with.

read more
Bruce Pace
15:40 29 Jan 20
Nice guys, hard workers. Polite and on time. I highly recommend the company without reservation; from the first contact pre-move to the planning

...

stage to actual move - all very very positive. They moved some VERY HEAVY large pieces of custom made furniture up a long flight of stairs working together to get the job done. Well done !!

read more
Pam Appel
09:48 18 Dec 19
I couldn't ask for a better mover. Honest and reliable, quick to respond to any questions. They packed and loaded everything with great care. I would

...

highly recommend them to anyone.

read more
Robort John
12:55 15 Dec 19
I have moved so many times in my life - small moves around the corner and moves across oceans and the continent. I have hired movers for many of my

...

moves over the last decade and hands down - Cousins USA Moving and Storage are THE BEST movers I have ever hired. If I ever have to move again, I will absolutely absolutely absolutely use them.

read more
Jorge Rivera
03:51 05 Dec 19
Excellent experience. Best Movers ever. They were on time , professional and courteous. They were careful to wrap everything and they handled

...

everything with care. They managed to get all the big heavy furniture down from the second floor with out damaging any walls or pieces of furniture. I highly recommend them. They were not the lowest offer but worth every penny. Dave and his crew deserve a raise.

read more
Ronald Paine
19:29 12 Nov 19
The team of 3 movers showed up early and did a timely move from our previous residence but near the completion of that part of the move the subject

...

of tipping was brought up several times and again while I was signing paperwork. This was before they started toward our destination. I tipped $50 and was asked if I didn't have another $10 so they could split it evenly between the 3 men, I did not give the additional $10. At the destination one of the men knocked over a portable radio / CD player and it broke into pieces, no offer to make an adjustment. When all was done they had me sign papers and went to their truck only to call me and ask me to come down to the truck and presented me with a bill for an additional $232 because they apparently did not estimate the time correctly. When I spoke to Lori she just made one excuse after another. Never again..!!!

read more
Manuel F Vivero
12:38 10 Oct 19
Great service and employees very care of your things. On time and diligents-
Debby Katz
15:01 02 Oct 19
A very, very, VERY positive experience. Great estimator, fair price, flexible and patient with all out concerns. The moving team arrived on time:

...

Vernon, Daniel and Germaine , were professional, friendly and courteous, and took the time needed to wrap and protect our wonderful furnishings tightly and securely,Cousins having ascertained at time of contract just what special handling was required. Everything arrived without damage in the time promised, all was meticulously moved in and placed just right. In a week or so we are scheduling another, separate move with them of a garage full of commercial power machines / tools, more precious to my husband than the furniture is to me :-) I recommend this company without reservation.

read more
Elliot Kaplan
16:54 14 Sep 19
Excellent professional, clean, courteous, careful, prompt, English speaking crew. I would gladly recommend Cousins USA Moving & Storage to friends

...

and family. It was a pleasure watching them work. They even taught me how they were able to tear the tape by hand. They did a great job and I'm very happy.

read more
Andrea Corn
15:02 26 Aug 19
I can highly recommend Cousins Moving Co. I had a very positive experience moving out of a large house into a condo and having to send part of my

...

furniture to 3 different locations. This move took 6 days as furniture was moved to three different locations; a house, an office, and in a condo with a small elevator. I was very impressed by the workers, especially their impressive packing of my crystal and china and other collectibles. The move went very smoothly and their men were professional and courteous. Moving is a stressful experience, but I can attest that Cousins did an excellent job which helped alleviate this experience.

read more
Saba Mehmood
18:55 03 Jul 19
We hired Cousin USA for a local move. They are really nice and professional. The process of getting the quote was smooth. They accommodated the

...

changes I needed to make in the quote. The day of the move was good. The crew arrived on time. Professionally packed up our stuff and delivered it to our new home. They also assembled all the furniture. None of my stuff was damaged. Eddie and John were especially very nice. I highly recommend their service.

read more
George Garzon
14:39 13 May 19
Was recommended to Cousins USA from a close friend, I had a great experience with the team and they were very helpful with any questions my family

...

and I had about the moving process. This company will definitely have my business again!

read more
Angela Harrah
16:09 01 May 19
The best moving experience EVER!!!!..I didn't lift a finger,.fast ...efficient...nice ..polite..best service decision I've ever made...I will never

...

move without them again....

read more
Gerald Hesselman
14:29 01 May 19
Very professional and fast. Helped move from West Palm to Orlando area. Both loading and unloading the truck was quick and efficient. The three man

...

crew did a great job. I would highly recommend them for anyone that needs to move.

read more
Kari Roundy
14:21 01 May 19
We have had a great experience so far. We just had our packing move out day 2 days ago. The team of four guys arrived on time and were very

...

professional, friendly, and helpful. Harry, the leader and inventory manager, was very sharp and diligent. Now to just receive everything across the country!

read more
Michael Sherman
14:49 15 Apr 19
Very helpful, courteous and thorough with our move. No damage to any of our furniture or belongings. Highly recommend.
Donna Marshall
18:03 09 Apr 19
From my engagement with the Senior Move Consultant, Steven, to the actual moving team of three, I had a great experience. The moving team was

...

punctual and ready to get started. They assessed each room to create a start and ending point. All my furniture was properly protected and the unloading to set-up was all worth it. I've already recommended Cousins.

read more
Scott
14:50 08 Apr 19
The move went smoothly and we had great support and a clear estimate. Essentially we were picked up on time, well packed, delivered on time,

...

unpacked and assembled, no breakage. The team stayed until everything was right at our new home.

read more
Alan Hollander
12:58 06 Apr 19
On time, fast,smooth would highly recommend this company
Shawn Hunsberger
12:18 17 Oct 18
Hard workers and got the job done!!!! Thank you again for all that you did from packing up my home to moving all my stuff to my new home!!! Hard

...

work pays off, thank you again!!!!

read more
Phyllis Meyer
15:33 28 Aug 18
Our Moving experience was tremendous from office personal to the packers and movers everyone was professional. They showed up on time did everything

...

that they said they would do. I would highly recommend they to everyone for their next move.

read more
Maria L. Perez
02:26 27 Jul 18
I hired Cousins USA and the company exceeded my expectations. Job well done! Professional, friendly, capable, careful with my fragile pieces. I can

...

not say enough good things about this company. I have referred all my family and friends and would never use anyone else. Thank you very much for going well beyond my expectations!

read more
Nancy Westberry
01:47 27 Jul 18
Had a wonderful experience. I was so afraid after reading all the horror stories people had moving with moving companies. I received a

...

recommendation for Cousins from a neighbor. He was so right! They came to the house to see what I had, gave a price and arranged a pick up date. The crew showed up just a little late but they were so efficient the had me packed and out in no time. I can't say enough how great they were..above and beyond my expectations. They arrive at my destination when they said they would and we're unpacked quickly. I would use them again if I move. Thank you COUSINS for being trustworthy! !

read more
Nina Legrand
16:12 23 May 18
I was struggling a lot to find a moving company that could accommodate my personal schedule+old apartment pick-up truck schedule+new apt available

...

time slots for the freight elevator. Despite short notice, Cousins USA managed to successfully move in all my furniture within less than a week of reaching out to them! Steve was extremely helpful in coordinating everything so that the move went smoothly and all my stuff was moved out/in within 2 hours. The 3 movers were quick, efficient, and super friendly. Thanks again guys, I'm sincerely grateful for all your help!

read more
Placido Spaziani
16:40 30 Apr 18
Three movers arrived on time and were very friendly. I was kept inform of everything that they were going to do. I was moving out of my 2 bedroom

...

home and placing my belongings into storage. My belongings were placed into the unit very nicely and stacked very neatly. I was very happy that everything worked out well..

read more
Dawn Ovokaitys
19:00 18 Apr 18
Cousins USA performed a Commercial Relocation for us. They were on time and on budget. In addition there were some items that a Rigging Company

...

needed to be used and they provided the name/# of that company. Highly recommend them! They provided great service.

read more
john lanata
15:38 10 Apr 18
They were great, i gave them little or no notice and they accommodated me. came when they said the would and did what i needed for the price i was

...

quoted. real happy will recommend and use them again.

read more
James Trapani
19:33 03 Apr 18
I recently hired Cousins for a move from one condo to another about 8 miles apart. They sent 3 very experienced movers who took the time to protect

...

all of my possessions. These 3 gentlemen were courteous and professional in every way. They also worked tirelessly, not even stopping for one break. The money I spent on the move was money well spent.I give Cousins my highest rating and will definitely use them in the future.

read more
Eira Masco
00:19 01 Apr 18
Very profesional n fast !!!!
Chantale Labbe
18:14 23 Mar 18
Cousins arrived at my home at the time they scheduled. They did a great job, and took a good care of my furniture. I will recommend them anytime.
Robert mendoza
01:10 23 Feb 18
Great group of guys. Fast and cautious
Maibel Gellman
05:46 16 Feb 18
The team of movers was prompt and professional. I was very pleased with the service.
Joycelyn Ost
05:42 16 Feb 18
This is the second time using Cousins Moving and Storage. This was a one day move from one house to the next. Isiah was very caring and

...

professional, He followed up with me all the way until the furnitures were picked up delivered and set up at my new house. The three individuals who did the moving were business-like. They were careful to wrap my furnitures, load them in the truck, secure and transport them safely. Nothing was broken, only a small cratch observed to a piece of the furniture which was not worth complaining about. The cost was a bit pricey but it was worth it. I am happy I used this company and will use them again or recommend them to anyone who needs a moving company.

read more
Steven Kras
22:36 10 Feb 18
The people in the office had excellent communications skills and explained everything and their follow up was great. I was very displeased with the

...

actual movers as before they loaded and when they unloaded 4 days later they kept saying you're going to take care of us...right. at least 4 or 5 times. I am handicapped and only living on social security and felt it was not right for them to keep asking me for a tip. Based on this experience I would not use your company again.

read more
Bobbi Headder
03:22 08 Feb 18
Everyone with whom I had contact, whether in person or email, was pleasant, helpful and professional. The crew that came to my house to load my

...

possessions was especially fabulous. They wereefficient, careful, friendly and very helpful. I would recommend these guys and this company to anyone and everyone.

read more
Ciguapa R
04:29 06 Feb 18
We had a good experience with Cousins USA, movers came on time and did the job within the time frame they told us, our belongings arrived with no

...

damage, also the staff was very nice and friendly, definitely will do business with them again

read more
Jorge Garcia
20:06 05 Feb 18
Cousins USA arrived at my house promptly when they said they would and got to work immediately picking up my stuff. They even worked around me as I

...

did some last minute picking up upstairs. I was impressed by the way they took excellent care of my belongings. The movers were also very nice and respectful. I'd definitely hire Cousins USA again. Great job guys!

read more
Riitta Rinttila
19:29 02 Nov 17
We moved from a 5 bedroom house to three story town home. We needed also storage for four nights. Everything went as planned with the pickup as well

...

as with the delivery. Movers arrived exactly as estimated. Nothing was broken. Movers were friendly, and efficient. We happened to forget our car keys and other items in one of the drawers which we needed right away. The company was so flexible that when I went to the warehouse, they unloaded the truck, so I was able to get the items. Of course I paid little extra for that.

read more
Carol Renner
22:57 11 Oct 17
Excellent job of loading! Guys couldn't have been nicer! Very professional and worked very hard!
Annmarie Nieves
01:14 13 Jun 17
Delivery was a not goodSome of my stuff was damagedDo not recommend
J N A
17:22 29 Sep 15
nceSo let's start from the beginning. A representative came out to my home to take an inventory of the items. The representative was very helpful

...

and gave great advice on how to pack my items. Later that evening, I received my final quote. I can't lie, I was disappointed in the amount. It was a little over than what I could afford. I emailed the representative and explained they were out of my budget. About three days later I got a call from the owner. He asked me what my budget was and we came to an agreement. I had to pinch myself to see if this was really happening. There is a moving site(I forgot the name) that has more recent reviews for this company. All of which, are very positive!!! I had a minor hiccup with the apartment complex I initially chose to move into. I had to switch apartment complexes. The apartment complex I chose was about 10 miles from the original complex. This was not an issue for Cousins USA. They really work with you to ensure you have a good experience with them!They are very thorough in contacting you prior to move day to iron out any issues. I must have confirmed my move 4 times the week leading into my move via email and by phone. On move day, 4 men showed up ( a little tardy-15 min) to move my items. Never judge a book by its cover!!!!. I was quite worried when I initially made contact with them. These guys were great. They had a system in place and got me out of my first location, lightening fast! These guys are hard workers. They handled all of my items with care. Not one piece of furniture was damaged. I gave them all a 25.00 tip and they were grateful. If I could have given more, I would.*****My only complaint with Cousins USA, they charged my credit card for the remainder amount prior to services being rendered. I wish someone one of have explained, moving on a Sunday would require a charge prior to the move. I expressed this to the company and they explained why the had to charge my balance prior to move day verses after the completion of my move. I am thankful my move went smoothly with NO ISSUES!-Did I have a positive experience overall with this company? YES.-Would I use them again? YESGive this company a chance. It's hard to find a company to move all of your personal belongings. My experience was great. I hope this helps someone out there.

read more
Karen Ronk
12:30 26 Sep 14
I was extremely happy with my experience with Cousins. This was a move I did not want to make and I had been dealing with a lot of medical issues.

...

When Brian came to my place to give me an estimate, he was very nice and understanding. The movers did an excellent job, led by Dudley , and everything got to my new place safe and sound. I had many many boxes of fragile and cherished items and every one of them were intact. Cousins was also several hundred dollars cheaper than the other mover I had gotten a quote from - and Brian explained the reasons for the price being a little higher than I had expected, starting with it being a Summer move, something I had not realized effected the price. I will definitely use Cousins for my next move.

read more
Tri F
19:09 19 Dec 13
This was a great moving experience, from the initial quote appointment to the very end. They finished exactly at the time they had estimated and

...

charged exactly what was estimated. Very professional and honest movers. Highly recommend Cousins.

read more
Jamie Irizarry
16:10 25 Oct 13
This was our first time with Cousins USA and my husband and I were very pleased with their service. The movers got to our place right on time and

...

moved everything in a quick, but careful manner.They were professional and very diligent! Based on this experience, I would surely recommend them.

read more
Sandy Notley
15:38 16 Oct 13
This is the third time we use Cousins to move and we couldnt be more impressed. No price gauging, no shadiness, just some very nice,extremely hard

...

working people who go out of their way to make your move successful. I just cant say enough about these people. They treated my belongings with care, they gave me options on how I could save money. With all the horror stories you hear, I would reccomend this company to everyone I know! Professional, courteous, friendly, helpful - just phenomenal!

read more
Bob Wilson
18:53 01 Oct 13
I found Cousins to be reliable and careful with my prize possessions. The movers arrived 15 minutes early (unusual for Florida) and they moved

...

carefully and consistently in packing and moving everything.After the nightmare prior move I had had with another company, this was a tremendous relief!!

read more
Stan Bahorek
16:23 15 Aug 13
This is the second time I've used Cousins - one local, one long distance. The movers are on time, professional, careful and courteous. I once used

...

another mover based on price and it was horrific. Go with who you trust - that's Cousins.

read more
Maria Fife
19:42 13 Aug 13
My husband and I first used cousins for our personal move and were so happy with the experience. I am a Realtor and have since referred several of

...

my clients to Cousins for their moves. I appreciate the high level of customer service.

read more
Next Reviews
Why Choose Cousins?
A+ Rating with BBB
Free Estimates
25 Free Boxes
30 Days Free Storage With Your Move
Family-owned/operated
Same-day service available for local moves
90% repeat customers
Serving Palm Beach, Broward and Dade area since 1996
Extra padding and protection included
Emergency move services
Free assembly and disassembly of furniture
Free Wardrobe Box Loans