We have successfully received your contact information!
We will contact you soon!!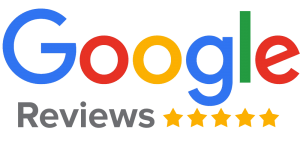 Gerald R.
23:38 23 Oct 21
Super easy experience. Very nice, clean guys who really cared.
Kim L.
20:00 06 Oct 21
They persevered through a long, tedious move and were very professional
Ronda C.
13:09 05 Oct 21
I never used a moving company before. Cousins moving staff was helpful and understanding , they listened to my concerns. The driver and movers are

...

very kind and pleasant to work with.

read more
Sonja G.
15:11 09 Aug 21
I used cousins for my recent move. The movers were excellent they took great care of my furniture by wrapping each piece with blankets and shrink

...

wrap. There were fast and efficient. Will definitely use them again.

read more
Justine P.
01:34 30 Jul 21
Great experience. The guys were so respectful and took great care with our belongings. Our bed was slightly broken before the move and when they put

...

it back together they actually fixed it. Would highly recommend this company

read more
Laura C.
22:11 23 Jul 21
Upon selling my Miami condo, I needed a mover with storage in two weeks notice. Cousins USA was able to meet the challenge every step of the way

...

from my first call to several calls after the move from staff to see how the move had gone. Courteous, fast-working, CAREFUL. I recommend them highly.

read more
John
00:33 22 May 21
I do not know where to begin with this review. From the estimate to the move, the entire Cousin's USA team was professional, efficient, and a

...

pleasure to work with during my move. They helped me move from South Florida to Queens, NY. I highly recommend them for every and any move - they made the moving process easy and not stressful.

read more
Kenneth Cupp M.
23:04 21 May 21
Suggestive professional helpful
Xavian L.
12:00 17 May 21
Best moving company
G A
15:05 15 May 21
Well, lots of movers out there. I have to say that in our multiple movings, this was the most organized, responsive , timely We have experienced.

...

They did a video call to see furniture pieces and moving elevator access, nothing was broken, their guys worked non stop, there was an extendable and heavy metal and glass Italian table and they were able to get it to destination safely… very satisfied. Some other estimates we got were 400% more…

read more
Marcela Nunez G.
19:54 14 May 21
Great service to move from South Florida to Central Florida with 45 days of storage!You can trust on this company, they treat us and our stuff with

...

great professionalism!

read more
Alberto J.
14:53 03 May 21
We were very happy with the service provided. The crew arrived on time to pack our household goods, load them on the truck, and unload at our

...

destination. The back office was also very responsive to our inquiries and requests. Highly recommend this company.

read more
Mindy S.
13:22 27 Jan 21
Cousins moved our office. They were on time and very professional. There were no problems and no damage. We would definitely use them again.
Elizabeth K.
22:48 14 Dec 20
I used Cousins Moving and Storage to move me our if a home I have lived in 20 years.Team David Daniels, Walter and Dexter arrived. Extremely

...

professional, courteous and highly trained. I will only have this team unpack my belongs at my new residence. If you want no worries on you next move...Team David, Walter and Dexter are your guys. AWAESOME JOB,

read more
South Florida Garden G.
17:38 06 Nov 20
Great service, hard working team David Tony and Najie great to work with. Very caring people. Satisfied with the move.
Guillermo F.
01:20 11 Sep 20
I started my moving inquiry early Aug of this year, I was between 3 companies and finally decided to pick Cousins USA. The movers were scheduled to

...

arrive between 10 and 12, David and his team arrived on time and immediately took control and started the process. They wrapped everything up and took down my bed and bedroom furniture. Some of the furniture was big yet they did not complain and worked tirelessly to get everything out. The In our new location they immediately started unloading the truck and in short order they were done. They would bring the boxes up and ask me were we wanted them, I would tell them and they would drop and keep going. I was very impressed by David and his crew. I had read several bad reviews but after all was done I guess some people are not as lucky as me. Our experience was incredible and if I were to ever need their service I would not hesitate to use them as well as if someone asks me to recommend someone I would use them with my eyes closed.

read more
Nicole G.
17:10 27 Jul 20
I had a great moving experience with Cousins USA. Eddie and his crew got the job done quickly and answered all of my questions! Highly recommend!
Bobby P.
10:54 24 Jul 20
Cousins Moving is a best in class moving company and the experience is second to none. I was never worried about any of my furniture being damaged

...

and they were extremely precise to sticking on schedule when it came to moving. I hope that I don't need to move again anytime soon but if I do, there is no doubt that my first call will be to Cousins USA Moving & Storage! Thanks again!

read more
Danielle Z.
16:24 20 Jul 20
I was referred to Cousins by a friend and so I figured I would give them a call. Although they are located in South Florida they can help out with

...

moves across the country! They helped me get in contact with someone in my area for my local move into my new apartment. Everyone on their customer service staff was extremely helpful!

read more
Angela C.
16:10 20 Jul 20
Cousins USA coordinated a move for my family from South Florida to Brooklyn and it was an absolute pleasure! We were really nervous at first but

...

they took all of the stress out of the moving process for us. I would highly recommend!!

read more
Cremi P.
15:17 07 Apr 20
service was good from start to finish, from the salesman to the movers!
William G.
14:44 26 Feb 20
David and his team arrived on time and immediately went to work. They were very thorough and the job was performed without any issues. They were a

...

pleasure to work with.

read more
Bruce P.
15:40 29 Jan 20
Nice guys, hard workers. Polite and on time. I highly recommend the company without reservation; from the first contact pre-move to the planning

...

stage to actual move - all very very positive. They moved some VERY HEAVY large pieces of custom made furniture up a long flight of stairs working together to get the job done. Well done !!

read more
Pam A.
09:48 18 Dec 19
I couldn't ask for a better mover. Honest and reliable, quick to respond to any questions. They packed and loaded everything with great care. I would

...

highly recommend them to anyone.

read more
Robort J.
12:55 15 Dec 19
I have moved so many times in my life - small moves around the corner and moves across oceans and the continent. I have hired movers for many of my

...

moves over the last decade and hands down - Cousins USA Moving and Storage are THE BEST movers I have ever hired. If I ever have to move again, I will absolutely absolutely absolutely use them.

read more
Jacob A.
12:52 15 Dec 19
I have used Cousins USA Moving & Storage twice and they have been fantastic!!! They're very quick, very strong, clean, prepared and ready for

...

anything . I highly recommend them. They're worth every dollar and they will make your move stress-free!!!!

read more
Jorge R.
03:51 05 Dec 19
Excellent experience. Best Movers ever. They were on time , professional and courteous. They were careful to wrap everything and they handled

...

everything with care. They managed to get all the big heavy furniture down from the second floor with out damaging any walls or pieces of furniture. I highly recommend them. They were not the lowest offer but worth every penny. Dave and his crew deserve a raise.

read more
Manuel F V.
12:38 10 Oct 19
Great service and employees very care of your things. On time and diligents-
Debby K.
15:01 02 Oct 19
A very, very, VERY positive experience. Great estimator, fair price, flexible and patient with all out concerns. The moving team arrived on time:

...

Vernon, Daniel and Germaine , were professional, friendly and courteous, and took the time needed to wrap and protect our wonderful furnishings tightly and securely,Cousins having ascertained at time of contract just what special handling was required. Everything arrived without damage in the time promised, all was meticulously moved in and placed just right. In a week or so we are scheduling another, separate move with them of a garage full of commercial power machines / tools, more precious to my husband than the furniture is to me :-) I recommend this company without reservation.

read more
Elliot K.
16:54 14 Sep 19
Excellent professional, clean, courteous, careful, prompt, English speaking crew. I would gladly recommend Cousins USA Moving & Storage to friends

...

and family. It was a pleasure watching them work. They even taught me how they were able to tear the tape by hand. They did a great job and I'm very happy.

read more
Andrea C.
15:02 26 Aug 19
I can highly recommend Cousins Moving Co. I had a very positive experience moving out of a large house into a condo and having to send part of my

...

furniture to 3 different locations. This move took 6 days as furniture was moved to three different locations; a house, an office, and in a condo with a small elevator. I was very impressed by the workers, especially their impressive packing of my crystal and china and other collectibles. The move went very smoothly and their men were professional and courteous. Moving is a stressful experience, but I can attest that Cousins did an excellent job which helped alleviate this experience.

read more
Saba M.
18:55 03 Jul 19
We hired Cousin USA for a local move. They are really nice and professional. The process of getting the quote was smooth. They accommodated the

...

changes I needed to make in the quote. The day of the move was good. The crew arrived on time. Professionally packed up our stuff and delivered it to our new home. They also assembled all the furniture. None of my stuff was damaged. Eddie and John were especially very nice. I highly recommend their service.

read more
George G.
14:39 13 May 19
Was recommended to Cousins USA from a close friend, I had a great experience with the team and they were very helpful with any questions my family

...

and I had about the moving process. This company will definitely have my business again!

read more
Angela H.
16:09 01 May 19
The best moving experience EVER!!!!..I didn't lift a finger,.fast ...efficient...nice ..polite..best service decision I've ever made...I will never

...

move without them again....

read more
Gerald H.
14:29 01 May 19
Very professional and fast. Helped move from West Palm to Orlando area. Both loading and unloading the truck was quick and efficient. The three man

...

crew did a great job. I would highly recommend them for anyone that needs to move.

read more
Kari R.
14:21 01 May 19
We have had a great experience so far. We just had our packing move out day 2 days ago. The team of four guys arrived on time and were very

...

professional, friendly, and helpful. Harry, the leader and inventory manager, was very sharp and diligent. Now to just receive everything across the country!

read more
Michael S.
14:49 15 Apr 19
Very helpful, courteous and thorough with our move. No damage to any of our furniture or belongings. Highly recommend.
Donna M.
18:03 09 Apr 19
From my engagement with the Senior Move Consultant, Steven, to the actual moving team of three, I had a great experience. The moving team was

...

punctual and ready to get started. They assessed each room to create a start and ending point. All my furniture was properly protected and the unloading to set-up was all worth it. I've already recommended Cousins.

read more
Scott
14:50 08 Apr 19
The move went smoothly and we had great support and a clear estimate. Essentially we were picked up on time, well packed, delivered on time,

...

unpacked and assembled, no breakage. The team stayed until everything was right at our new home.

read more
Alan H.
12:58 06 Apr 19
On time, fast,smooth would highly recommend this company
Shawn H.
12:18 17 Oct 18
Hard workers and got the job done!!!! Thank you again for all that you did from packing up my home to moving all my stuff to my new home!!! Hard

...

work pays off, thank you again!!!!

read more
Phyllis M.
15:33 28 Aug 18
Our Moving experience was tremendous from office personal to the packers and movers everyone was professional. They showed up on time did everything

...

that they said they would do. I would highly recommend they to everyone for their next move.

read more
Maria L. P.
02:26 27 Jul 18
I hired Cousins USA and the company exceeded my expectations. Job well done! Professional, friendly, capable, careful with my fragile pieces. I can

...

not say enough good things about this company. I have referred all my family and friends and would never use anyone else. Thank you very much for going well beyond my expectations!

read more
Nancy W.
01:47 27 Jul 18
Had a wonderful experience. I was so afraid after reading all the horror stories people had moving with moving companies. I received a

...

recommendation for Cousins from a neighbor. He was so right! They came to the house to see what I had, gave a price and arranged a pick up date. The crew showed up just a little late but they were so efficient the had me packed and out in no time. I can't say enough how great they were..above and beyond my expectations. They arrive at my destination when they said they would and we're unpacked quickly. I would use them again if I move. Thank you COUSINS for being trustworthy! !

read more
Nina L.
16:12 23 May 18
I was struggling a lot to find a moving company that could accommodate my personal schedule+old apartment pick-up truck schedule+new apt available

...

time slots for the freight elevator. Despite short notice, Cousins USA managed to successfully move in all my furniture within less than a week of reaching out to them! Steve was extremely helpful in coordinating everything so that the move went smoothly and all my stuff was moved out/in within 2 hours. The 3 movers were quick, efficient, and super friendly. Thanks again guys, I'm sincerely grateful for all your help!

read more
Placido S.
16:40 30 Apr 18
Three movers arrived on time and were very friendly. I was kept inform of everything that they were going to do. I was moving out of my 2 bedroom

...

home and placing my belongings into storage. My belongings were placed into the unit very nicely and stacked very neatly. I was very happy that everything worked out well..

read more
Dawn O.
19:00 18 Apr 18
Cousins USA performed a Commercial Relocation for us. They were on time and on budget. In addition there were some items that a Rigging Company

...

needed to be used and they provided the name/# of that company. Highly recommend them! They provided great service.

read more
johnl
15:38 10 Apr 18
They were great, i gave them little or no notice and they accommodated me. came when they said the would and did what i needed for the price i was

...

quoted. real happy will recommend and use them again.

read more
James T.
19:33 03 Apr 18
I recently hired Cousins for a move from one condo to another about 8 miles apart. They sent 3 very experienced movers who took the time to protect

...

all of my possessions. These 3 gentlemen were courteous and professional in every way. They also worked tirelessly, not even stopping for one break. The money I spent on the move was money well spent.I give Cousins my highest rating and will definitely use them in the future.

read more
Eira M.
00:19 01 Apr 18
Very profesional n fast !!!!
Chantale L.
18:14 23 Mar 18
Cousins arrived at my home at the time they scheduled. They did a great job, and took a good care of my furniture. I will recommend them anytime.
Robert M.
01:10 23 Feb 18
Great group of guys. Fast and cautious
Maibel D.
05:46 16 Feb 18
The team of movers was prompt and professional. I was very pleased with the service.
Joycelyn O.
05:42 16 Feb 18
This is the second time using Cousins Moving and Storage. This was a one day move from one house to the next. Isiah was very caring and

...

professional, He followed up with me all the way until the furnitures were picked up delivered and set up at my new house. The three individuals who did the moving were business-like. They were careful to wrap my furnitures, load them in the truck, secure and transport them safely. Nothing was broken, only a small cratch observed to a piece of the furniture which was not worth complaining about. The cost was a bit pricey but it was worth it. I am happy I used this company and will use them again or recommend them to anyone who needs a moving company.

read more
Bobbi H.
03:22 08 Feb 18
Everyone with whom I had contact, whether in person or email, was pleasant, helpful and professional. The crew that came to my house to load my

...

possessions was especially fabulous. They wereefficient, careful, friendly and very helpful. I would recommend these guys and this company to anyone and everyone.

read more
Ciguapa R
04:29 06 Feb 18
We had a good experience with Cousins USA, movers came on time and did the job within the time frame they told us, our belongings arrived with no

...

damage, also the staff was very nice and friendly, definitely will do business with them again

read more
Jorge G.
20:06 05 Feb 18
Cousins USA arrived at my house promptly when they said they would and got to work immediately picking up my stuff. They even worked around me as I

...

did some last minute picking up upstairs. I was impressed by the way they took excellent care of my belongings. The movers were also very nice and respectful. I'd definitely hire Cousins USA again. Great job guys!

read more
Riitta R.
19:29 02 Nov 17
We moved from a 5 bedroom house to three story town home. We needed also storage for four nights. Everything went as planned with the pickup as well

...

as with the delivery. Movers arrived exactly as estimated. Nothing was broken. Movers were friendly, and efficient. We happened to forget our car keys and other items in one of the drawers which we needed right away. The company was so flexible that when I went to the warehouse, they unloaded the truck, so I was able to get the items. Of course I paid little extra for that.

read more
Carol R.
22:57 11 Oct 17
Excellent job of loading! Guys couldn't have been nicer! Very professional and worked very hard!
Next Reviews
Why Choose Cousins?
A+ Rating with BBB
Free Estimates
25 Free Boxes
30 Days Free Storage With Your Move
Family-owned/operated
Same-day service available for local moves
90% repeat customers
Serving Palm Beach, Broward and Dade area since 1996
Extra padding and protection included
Emergency move services
Free assembly and disassembly of furniture
Free Wardrobe Box Loans