We have successfully received your contact information!
We will contact you soon!!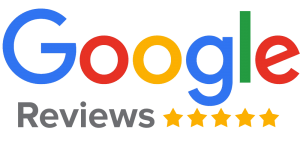 Sayanah Kamille Janell
1701443551
We had a great experience with Jonathan from Cousins Moving on our cross state business supply move. They were friendly, professional, fast and the

...

communication was amazing. Highly recommend.

read more
Tangie White
1701128529
The movers were very professional and took care with moving many glass tables, etc. I will definitely use them again.
Paula Lewis
1701095708
I have moved four times with Cousins USA and they not always deliver, they go above and beyond!! I wouldn't use anyone else!!
ft dental
1700494633
Very serious Company. Excelent people!!!. Clement, thank you for your help!!!!.
Mike Mike
1699453702
Very knowledgeable, quick and professional
Reet Goercke
1698961254
Good job on time.
Maureen Burke
1698960859
ExcellentFrom initial call with Carrie/delivery/suggestionswith ClemAnd Roberts moving to team
Fabianna Dangond
1698957249
Marcia Hoffman
1698540498
The crew we had did a very good job packing us up and moving us to our new location!
Shawn G
1697470835
We've used Cousins 2 times, both with the same crew and they did a fantastic job on both moves. They will go above and beyond with making sure your

...

move is as painless as possible. Would use again!

read more
Debra James
1695385550
This was the best move that we have ever experienced in my 26 times moving. I recommend them highly. They were very professional and had years of

...

service with the same company..

read more
Barber Bond
1695245668
Cousins has always been reliable for us during office moves and provides excellent customer service from start to finish. We value their flexibility

...

to the needs of our business. We highly recommend and will use them in the future.

read more
Vgosh B
1692225646
I recently engaged Cousins USA for our office move, and I couldn't be more impressed. From start to finish, their professionalism and efficiency were

...

outstanding. The team arrived promptly, meticulously packed and handled our belongings, and ensured everything arrived at our new location in perfect condition. Their attention to detail, friendly demeanor, and seamless coordination made the entire process stress-free. I highly recommend Cousins USA for any moving needs – they truly exceeded our expectations. Thank You Joseph.

read more
Ryan B
1692206482
Couldn't have been any happier with the way Cousins handled my move. I highly recommend them to all friends and family now
Kelly Clarke
1690894376
I received my referral from Master Movers in Oregon. They have coordinated cross country moves with Cousins USA and that they were great to work

...

with.From reservation through the move itself, they were great to work with. A bid was sent, reminders were sent, my questions always answered whether I texted or called.My movers Michael, Johnny, and Demetris were punctual, professional, very fast, efficient, and helped with anything that I asked of them.I was stunned to be loaded and 8funloaded in 3 hours. Local move, short commute, but amazing.I highly recommend.

read more
Lynn Erickson
1690474872
I highly recommend this company. Each man was kind, and took care of my items as if they were their own items. Very Godly men
Chris Fahmie
1689803922
Had a great experience with Cousins USA movers most recently with emptying and moving the contents of a storage unit I'd been needing to empty for

...

months…Very efficient, fair pricing, and handled everything amazingly. All of my items were safely delivered to the new location with no bumps or scratches on anything. I will definitely recommend Cousins USA to all my family and friends.

read more
Jeff Willis
1689342905
The Moving guys were on time and super professional. Great attitude and they did an excellent job. Highly recommend to anyone looking for a mover.
Andrew Scott
1687868361
The movers were very professional and responsive. They were also very positive and humble. Overall we had a great experience. I would highly

...

recommend.

read more
Nadj
1686569847
I trust Cousin with my move. They move us three times and we are always happy.Good vibes and good people. I will never use any other moving company

...

as long as I am moving.Please let cousin moving company move you, they are the best Love them all, Eddy and Marco thank you to all of you for always protecting my furniture.Thank you all and may God protect you all.Nadji and Jeff.

read more
Katherine Stewart
1686489259
On time for loading and the delivery
Del Ellis
1674606702
Have not disappointed in any way, though job is only half done. So far only packing and loading has occurred. I would rather hold evaluating until

...

furniture is delivered also and the moving job is complete.

read more
Eileen Prevatte
1672345201
I contacted the company on short notice and was moved within a couple of days. The crew was very professional and I liked them on a personal level.

...

My possessions arrived earlier than predicted and arrived without any damage. I also liked the delivery crew. I highly recommend Cousins USA Moving and would hire the company again.

read more
David Kratochvil
1672195293
Movers were very efficient and took good care moving my belongings.
Nicole Galvez
1661476427
Great company to work with. Joe and his team are fantastic!
Sonja Glover
1628521903
I used cousins for my recent move. The movers were excellent they took great care of my furniture by wrapping each piece with blankets and shrink

...

wrap. There were fast and efficient. Will definitely use them again.

read more
John
1621643595
I do not know where to begin with this review. From the estimate to the move, the entire Cousin's USA team was professional, efficient, and a

...

pleasure to work with during my move. They helped me move from South Florida to Queens, NY. I highly recommend them for every and any move - they made the moving process easy and not stressful.

read more
Alberto Jerez
1620053626
We were very happy with the service provided. The crew arrived on time to pack our household goods, load them on the truck, and unload at our

...

destination. The back office was also very responsive to our inquiries and requests. Highly recommend this company.

read more
Next Reviews