International Movers

Cousins USA Moving & Storage is the affordable international moving company you need for a successful overseas moving experience.
With a whole world to explore, it is not uncommon for people today to consider moving overseas. Yet, the thought of planning a move overseas can be overwhelming. An international mover that has years of experience in the moving industry is the one who can make your plan a reality.
Cousins USA Moving & Storage has been providing exceptional local, long distance and international moving services to residents in Fort Lauderdale and the surrounding South Florida area since 1996.
We have the expertise for coordinating, managing and executing any international move. We can handle anything from customers clearance to shipping your household goods. We are experienced international movers that can help you move overseas at an affordable price.
Our International Moving Services In Fort Lauderdale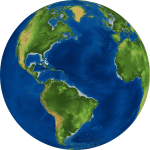 As Fort Lauderdale international movers, we are committed to providing our customers with exceptional moving services at an affordable price. We have years of experience coordinating and completing successful international moves for residents in Fort Lauderdale and the surrounding South Florida area.
Cousins USA Moving & Storage is an interstate agent of Stevens Worldwide Van Lines. With our partnership, we are able to offer our customers access to hundreds of international moving agents around the world. This provides our customers with a full and stress-free global moving experience.
Additional Services That Can Be Added To Your International Moving Plan:
If you're not relocating permanently, we can keep your possessions safe in our Fort Lauderdale-based warehouse storage facility. No matter the duration, your possessions will be stored in a safe, secured and climate-controlled space. Our storage facility is kept and maintained to the highest standards for safety and cleanliness.

We are a PCS certified moving company, giving us the ability to offer moving services to the men and women of our armed forces. If you receive the order to relocate to a new station out of the country or overseas, we can help you in managing your military move.
Expert International Moving Advice
There are certain measures you can take to help maximize your international relocation. Follow our expert advice from professionals in the moving industry before making your move out of the United States.
Arrange For Visas Months In Advance Of Your Set Move Date

Your visa is what allows you to reside in a country for a certain amount of time. For corporate relocations, you can apply for a work visa which will allow you to conduct normal business overseas. Apply for a tourist visa if you plan on relocating for the soul purpose of traveling.

If you plan on staying permanently, we suggest seeking the route of becoming a citizen of the country.

Create A Copy Of All Important Personal Documents

Before packing up and leaving, make a copy of all your important personal documents. For best practices, we suggest photographing your documents and saving the images to a portable hard drive that you can carry on you.

Marriage certificates, birth certificates, passports, etc, are all important documents you should make copies of.

Open An International Bank Account

It is not a bad idea to open and deposit funds into an international bank account. If anything was to go wrong financially overseas, such as if your cards are frozen, you will have this bank account to fall back on.

Pack Lightly & Smart

Only pack the essentials you need to survive for a week or two. Everything else you plan on moving can be shipped. Packing lightly will cut down on your travel costs and make customs clearance easier.

Store Anything You Are Leaving Behind

If you don't plan on relocating overseas permanently, we suggest storing any important or expensive possessions you leave behind. Find a storage option in Fort Lauderdale where you can be confident that your possessions will be safe and secured.
Learn More International Moving Tips
Receive A Free International Moving Quote
Cousins USA Moving & Storage is one of the best international moving companies Fort Lauderdale has to offer"For expert planning, managing and execution, Cousins USA Moving & Storage is the international moving company you want handling your move overseas from Fort Lauderdale, Florida. We are dedicated to complete customer satisfaction by offering premium moving services with exceptional customer service.
We offer superior customer services that are unmatched by other international moving companies in Fort Lauderdale or surrounding South Florida area. To learn more about our affordable international moving services, contact us today at (954) 792-6650.
To begin your international move today, fill out our online form and receive a free moving quote. For the best international moving company in Fort Lauderdale and the surrounding South Florida area, the choice is simple. Go with the premier services at Cousins USA Moving & Storage.