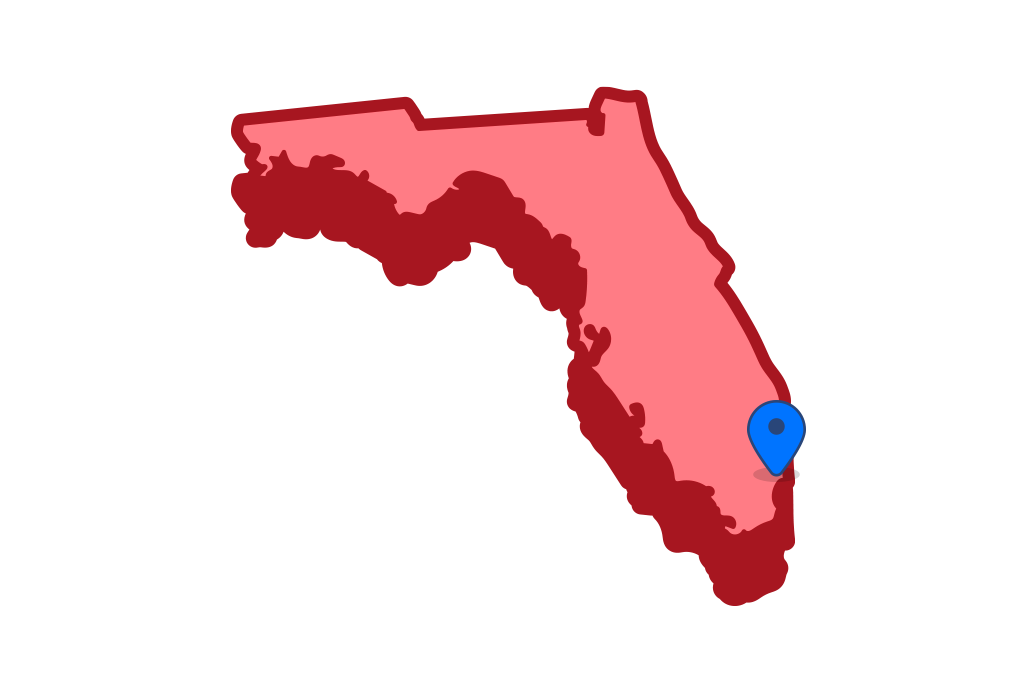 Local Movers
You need local movers that you can trust. One's that make moving simple and stress-free while keeping your belongings in perfect condition. With Cousins USA, you can rest assured that your move will be worry-free. We offer all of the services that you need, given alongside our dedication to top-quality customer service. There's no better choice for a Fort Lauderdale moving company than Cousins USA.
Cousins USA Moving & Storage has moved the Fort Lauderdale area since 1996
Quick Read
Looking for local movers based in the Fort Lauderdale area? Look no further than Cousins USA. We are a full-service moving company that is dedicated to providing you with everything you need for a successful relocation. With Cousins USA, you get:
Professional Packing Services and Unpacking Services
Warehouse Storage – 15,000 Sq. Ft., Climate-Control, 30 Days Free with Move
Local Moves, In-State Moves, Long-Distance Moves, and International Moves
Home Moving, Apartment Moving, Condo Moving, and Office Moving
Specialty Moves Including Antique Moves, Senior Moves, and More
So, why can you trust Cousins USA over other Fort Lauderdale local movers? We are:
Family-Owned and Operated
Trusted Since 1996
Fully Licensed (IM #: IM256)
Fully Insured (General Liability and Workman's Comp)
In-Depth Buyer's Guide
Get your free moving estimate today. All you have to do is fill out this online form. For any questions or to learn more about our local moving services, give us a call at (954) 792-6650.
Local Moving Services from Cousins USA
Every move is different. For your local move you will need a moving company that is built to handle what you need. You need a full-service local moving company. Cousins USA is the best professional movers for you because we offer:
Our moving, storage, and packing services are all tailorable to perfectly fit your move. We are dedicated to providing these services with expertise and dedication to keep your items safe and secure and ensure that the moving process is easy for you.
Tips for Local Moving
Moving can be complex without support. Our goal is to make your move stress-free. To help accomplish that, we put together our 5 top tips for local moving:
Plan your budget right away.
Consider the services you need when deciding on a moving company.
This is the perfect time to declutter. Decide for each item what to sell, what to donate, what to throw away, and what to keep.
Take pictures of your items so that you have proof of their condition before the move.
Plan to keep your pets occupied and safe throughout the moving process. Speak to your vet about what steps you can take.
With these tips, you will be prepared to handle your Fort Lauderdale area move. For truly stress-free moving, be sure to trust Cousins USA.
Looking for more information? For tips on preparing for a local move, check out this article we wrote on the subject. If you're looking for in-depth information about the entire moving process, take a look at our comprehensive Buyer's Guide for Household Moves.
Get Your Free Local Moving Estimate
You can trust Cousins USA for your local move because, not only are we family-owned and operated, fully licensed (IM #: IM256), and fully-insured (General Liability and Workman's Comp), we are also experienced, having been trusted since 1996. When looking for "local movers near me", look no further than Cousins USA.
Want to learn more about Cousins USA's local moving services? Have any questions? Reach out to us at (954) 792-6650. To get your free estimate, all you have to do is fill out this online form.