Ft. Lauderdale Local Movers
Moving from Miami to West Palm Beach or to Broward? We're the Mover for you!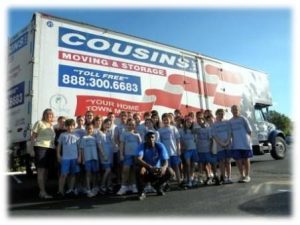 If you are planning a local move in the South Florida area, including Fort Lauderdale, Miami and Hollywood, Cousins USA Moving and Storage is your expert mover. Cousins USA has been serving the Fort Lauderdale area since 1996, and we are well-versed in the culture of South Florida. We make moving around South Florida easy and stress-free, at an affordable price.
South Florida Movers
your move is handled with care, and we will answer any of your questions along the wayOur highly-trained staff will work with you to ensure every step of your move is handled with care, and we will answer any of your questions along the way. When you choose Cousins USA Moving and Storage as your local mover, you can rest easy knowing your belongings are being taken care of by one of Fort Lauderdale's most trusted moving companies. At Cousins USA we are dedicated to getting your move done right; on-time, every time.
As your local hometown mover, whether you're moving from Miami to Fort Lauderdale or West Palm Beach to Jacksonville, Cousins provides you with the equipment, communications and technology you should expect from a larger van line, but with a local, hometown touch.
We also offer these local moving services: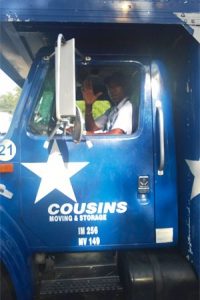 Packing – Many customers prefer to have their belongings packed professionally to avoid risk of damage. You may choose to customize your packing options by requesting Cousins USA to pack all of your items or only those that are fragile or of high value.
Debris Removal – As a courtesy to you and to the environment, Cousins can customize your quote to arrange for debris removal at your new destination.
Supplies – Your Cousins representative can arrange for moving supplies, including boxes, newsprint and bubble wrap.
Storage – Cousins warehouses offer ample storage options for temporary or long-term storage when a little extra space is needed.