Long-Distance Movers
Quick Read
Cousins USA Moving & Storage is the number one long-distance mover serving South Florida. We are family-owned and operated and have completed thousands of long-distance moves. We are:
A trusted agent of Stevens Worldwide Van Lines.
A+ rated by the Better Business Bureau.
Full-service professional movers.
Call us today at (888) 300-6683 or fill out this form for a free online estimate.Cousins USA: Long Distance Movers serving South Florida — and beyond — since 1996.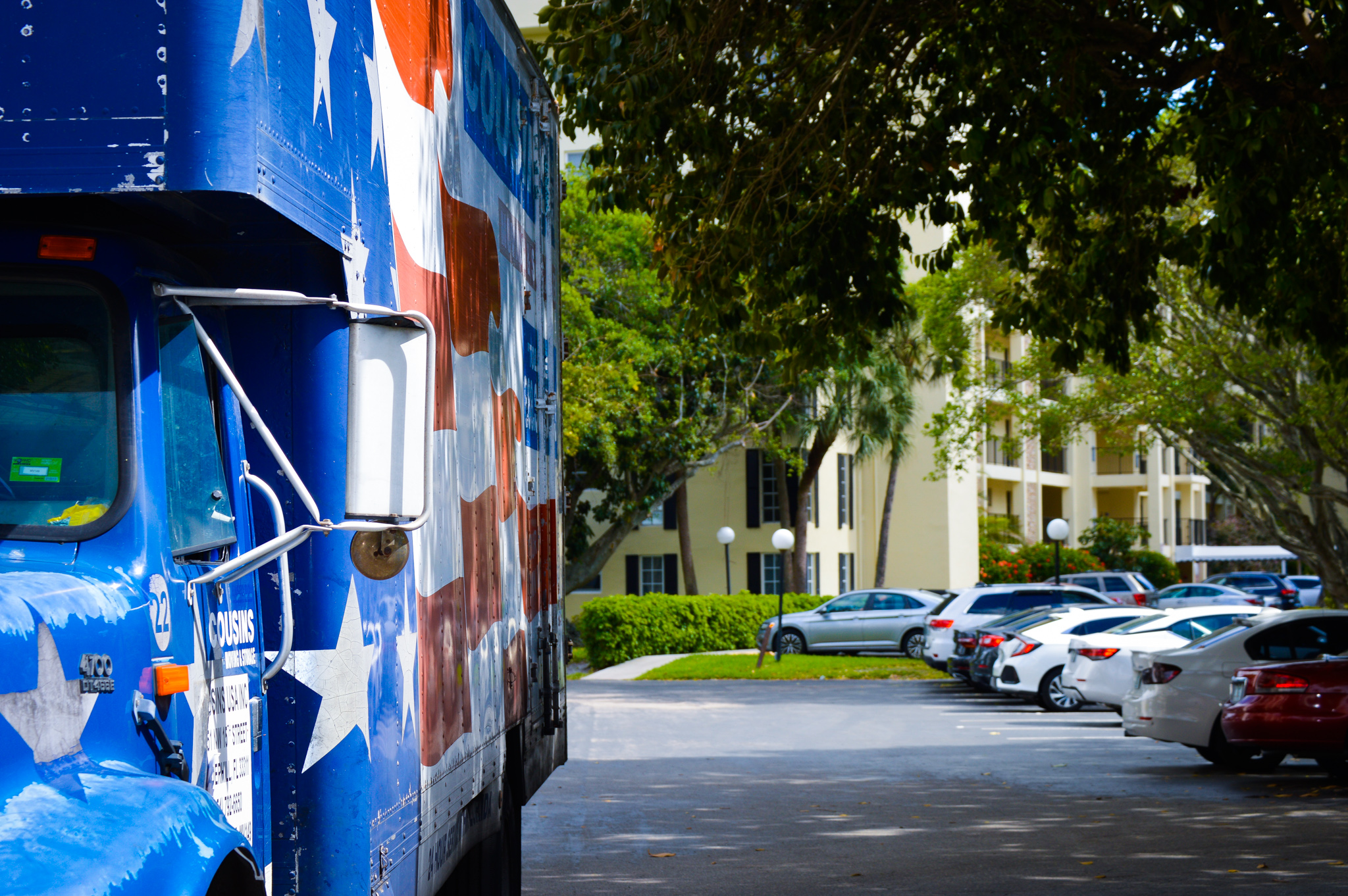 If you are planning a long-distance move from Fort Lauderdale, or anywhere in the South Florida area, you need a reliable mover who can get the job done! When searching for the best out-of-state moving companies, you should be considering the expert moving services provided by Cousins USA. At Cousins USA, we have the moving experience needed to successfully complete any cross-country move.
Being a part of the moving industry since 1996, we have had years of experience providing long-distance residential and commercial moves in Fort Lauderdale and the surrounding South Florida area. The moving process itself can be tedious and stressful, and we know the common challenges you face when planning a move this big in size. Let our Fort Lauderdale long distance movers alleviate some of the stress that comes with the moving experience. Our out of state movers know how to properly handle all your belongings and the best practices for safely securing and transporting your items. We can ensure you that everything will arrive in the same condition you had left them.
Out of State Moving Services in Fort Lauderdale, FL
As a full-service out of state moving company, we want to help you have the best long-distance moving experience.
Our moving services are here to help you cover every aspect of the moving process. We know that every move is different and that there are certain needs that have to be met in order for you to have a complete and successful moving experience. We offer a variety of specialty moving services for your convenience that can be added to your long-distance moving package. Your assigned moving coordinator will help you assemble the best plan for you.
Other Long-Distance Moving Services Offered:
Packing and Unpacking: Many customers prefer to have their belongings packed professionally to avoid risk of damage. You may choose to customize you packing options by requesting Cousins USA to pack all of your possessions or only those that are fragile or high in value.
Debris Removal: As courtesy to you and the environment, Cousins USA can customize you moving package to arrange for debris removal at your destination. We will dispose of any moving supplies or other items you had used for the move.
Moving Supplies: If you don't have the time to get the necessary supplies you need for your move we can help. Our moving supplies can help you stay organized and pack efficiently. You can request any moving supplies for your move including boxes, newsprint, bubble wrap, etc.
Storage: As partners of Stevens Worldwide Van Lines you will have access to nationwide warehouse storage facilities. This option is perfect for temporary or long-term storage when you need some extra space.
Professional Interstate Movers Fort Lauderdale, FL
With Cousins USA, distance doesn't matter. Whether you are moving just across state lines or cross country, we can provide you with professional long distance moving services. Being an interstate moving company, we know the customer always comes first. That is why we have built our long-distance moving services around the customer, ensuring that by the end of our service you can walk away knowing that you hired the right mover for the job. Regardless of what you need to be moved or how far you need it moved, we strive for complete customer satisfaction and will fulfill your moving requirements.
Another benefit you will have when moving with Cousins USA is our partnership with Stevens Worldwide Van Lines. As an agent of Stevens Worldwide Van Lines, we have access to all the resources needed to fulfill an out of state move from Fort Lauderdale. We have the knowledge and capabilities to meet all your nation-wide moving and storage needs. With Cousins USA, you get the personal touch you find with local movers as well as the resources and equipment from a larger van line.
We know that interstate moving can get expensive. That is why we make sure to offer the most competitive pricing on long-distance moves in Fort Lauderdale. Our prices are based on the weight of your shipment and the overall distance traveled. The prices are largely dependent on regulated government tariffs. Additional charges may be added for any specialty moving services you may require. Our moving representatives will happily work with you in understanding your budget and moving requirements. We can make your long distance move quick and efficient!
Free Long Distance Moving Estimates
When it comes to out of state moving companies, your number one choice should be Cousins USA. We are trusted Fort Lauderdale, Florida, long-distance movers! If you have any questions regarding our long-distance moving services, contact us today to speak with one of our friendly moving representatives. To begin your next long-distance move from Fort Lauderdale, fill out our online form and receive a free moving estimate. Our long-distance movers estimate your move accurately, so you can have an immediate idea of the overall cost.