Fort Lauderdale to North Carolina Movers
Quick Read
When you're moving from Florida to North Carolina, hire a moving company you can rely on. Cousins USA Moving & Storage has been serving the South Florida area since 1996 with services like:
Long-Distance Moving
Warehouse and Concierge Storage
Specialty Moving
Make sure the company you use to move you from your Florida home to your new residence in North Carolina is:
Fully-licensed and Insured
Experienced and Highly Rated
Federally Registered to Perform Interstate Moves
If you're ready to make the move from Florida to North Carolina, contact Cousins USA today by phone at (954) 792-6650 or use our online form to get started.
Are you ready to move from Florida to North Carolina and are in search of a full-service moving company to help you get there? Cousins USA Moving & Storage is the South Florida mover for you!
Our professional, full-service moving team can help create a plan to help your move go smoothly. From an in-home estimate to unloading the moving truck in North Carolina, our team will be with you along the way.
We can pack up your Florida home and deliver it to your new residence in North Carolina. Our family-owned company specializes in long-distance moves. We are a Wheaton World Wide Moving agent, which helps to strengthen our services across the country.
Leaving Fort Lauderdale for North Carolina
Whether it's the cost of living, weather or a job, many Floridians are moving up the coast to North Carolina. In 2019 alone, over 280,00 people moved from Florida to North Carolina!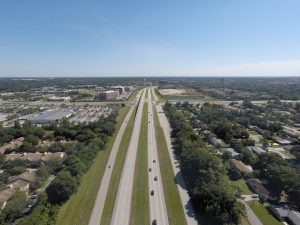 Making a move across the country is a significant change and undertaking, which is why hiring professional movers is an essential component to start off on the right foot in your new state. We know how to plan and execute your house move.
Moving to North Carolina from Florida will make things a little easier on your wallet. You can anticipate:
The overall cost of living is lower in North Carolina than in Florida. Compare your current living costs here.
The average home price in the Tar Heel State is nearly $63,000 cheaper than Florida prices.
While you may be used to high energy bills, North Carolina has lower utility costs.
Despite Florida having some of the lowest taxes in the country, North Carolina is comparable, in 2018 the two states were ranked 2nd and 3rd (respectively) for lowest cost of living including taxes.
Keep the weather in mind when you decide to move. Florida's sticky summers and warm winters allow for beach days nearly year-round, while North Carolina sees more of the seasons. This means you'll likely see snow!
The Tar Heel State also has a larger variety of outdoor activities, including skiing and hiking in the Smoky Mountains. There are plenty of national parks to enjoy.
Another thing to remember is the culture and lifestyle you're moving to. Florida has a thriving Hispanic heritage, with Little Havana and other predominantly Cuban or Spanish areas.
Schools can be a concern for parents; Florida comes in 29th overall while North Carolina schools are 22nd.
No matter what your concerns are when you're ready to relocate from Florida to North Carolina, Cousins USA is the moving company that can help you easily make the move.
Planning Your Move From Fort Lauderdale to North Carolina
When it comes to planning your move, be sure to hire a highly rated, experienced moving company. Cousins USA is an agent of Wheaton World Wide Moving and has an A+ rating with the Better Business Bureau.
Choosing a mover for cross-country trips can be difficult, but the federal government helps consumers by outlining a few tips in their "Protect Your Move" pamphlet. These tips include:
Using a fully-licensed and insured mover.
Ask for recommendations from neighbors, family and friends.
Check your mover's record and licensing with the Federal Motor Carriers Safety Administration (FMCSA).
Receive the booklet "Your Rights and Responsibilities When You Move" from your mover.
Do NOT sign incomplete or blank documents.
Understand your liability coverage; if you're unsure, ask your moving company.
Supervise the process.
You can find more tips on how to plan a move in our Buyer's Guide for Household Moves or our Moving Glossary for terms.
If you're planning to move from Florida to North Carolina, contact our specialists today to get a free estimate from Cousins USA.
We provide you with:
A free, no-obligation estimate for your long-distance move.
Free disassembly and reassembly of your furniture.
For an extra fee, we offer expert packing and unpacking services.
25 free moving boxes! We can also calculate how many more you'll need.
Cousins USA sells additional moving boxes, tape, bubble wrap and other packing supplies as well. We aim to be a one-stop-shop for all of your moving needs. If you're not ready to bring everything with you to North Carolina, we can keep them in our warehouse storage. Climate-controlled and secure, your belongings will be safe until you need them.
What to do After Moving to North Carolina
You'll need to get a North Carolina driver's license and change over your vehicle's registration. To do this, you'll need to visit the Department of Motor Vehicles and bring:
Your out-of-state license or photo ID
Your social security card
Current insurance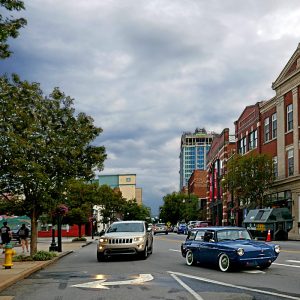 Don't forget to get acquainted with neighbors and your local community. Crime rates are low across most of the state, so be sure to enjoy all of the amenities of your new hometown.
Be sure to:
Register to vote in North Carolina
Update any financial institutions and the IRS of your address change
Get your mail forwarded through USPS
You can always reach out to the Cousins USA team should you have any additional questions about your move.
Get a Free Moving Estimate from Cousins USA
When it comes time to plan and make your move, hire the best movers for state-to-state moves. That's Cousins USA. We're an agent of Wheaton World Wide Moving and have the experience and professionalism to handle your Florida to North Carolina move.
Give us a call today at (954) 792-6650. Our moving coordinators can answer any of your questions and help set you up with a free estimate or get started by filling out our online form. Our team is ready to help you move!