Long Distance Movers Fort Lauderdale
Planning a move cross country or just a State away?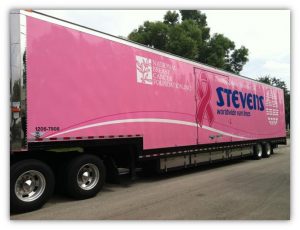 Planning a move to or from the Fort Lauderdale or South Florida area? For any of your out-of-state moving and storage needs, choose one of South Florida's most trusted long-distance movers, Cousins USA Moving and Storage. Having served the Fort Lauderdale area since 1996, we understand the challenges that come with a long-distance move to or from South Florida.
Long Distance Moving Experts
Cousins USA Moving and Storage specializes in long-distance moving, and working as an agent of Stevens Worldwide Van Lines, we have the knowledge and capabilities to meet all of your nation-wide moving and storage needs. At Cousins USA Moving and Storage, you are treated like family, so all of your belongings will be safe and secure. When you choose Cousins USA as your long-distance moving company,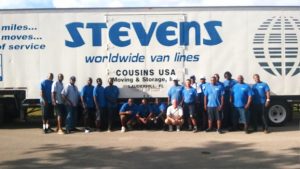 a member of our knowledgeable staff will work with you every step of the way, keeping you up to date and making your move easy and stress-free.
We make sure to offer the most competitive pricing on long-distance moves in South Florida. Long-distance move pricing is based on the weight of your shipment and distance of your move. The prices are largely dependent on regulated government tariffs. Additional charges may be incurred for specialty move services such as gun safe moving, and specialty crating and handling.
Other long-distance moving services we offer include:
Packing – Many customers prefer to have their belongings packed professionally to avoid risk of damage. You may choose to customize your packing options by requesting Cousins USA to pack all of your items or only those that are fragile or of high value.
Debris Removal – As a courtesy to you and to the environment, Cousins USA can customize your package to arrange for debris removal at your new destination.
Supplies – Your Cousins USA representative can arrange for moving supplies, including boxes, newsprint and bubble wrap.
Storage – Stevens Worldwide Van Lines has warehouses nationwide, offering ample storage options for temporary or long-term storage when a little extra space is needed.