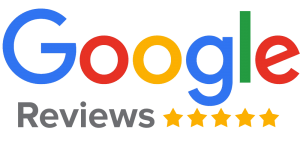 Debra James
1695385550
This was the best move that we have ever experienced in my 26 times moving. I recommend them highly. They were very professional and had years of

...

service with the same company..

read more
Barber Bond
1695245668
Cousins has always been reliable for us during office moves and provides excellent customer service from start to finish. We value their flexibility

...

to the needs of our business. We highly recommend and will use them in the future.

read more
Vgosh B
1692225646
I recently engaged Cousins USA for our office move, and I couldn't be more impressed. From start to finish, their professionalism and efficiency were

...

outstanding. The team arrived promptly, meticulously packed and handled our belongings, and ensured everything arrived at our new location in perfect condition. Their attention to detail, friendly demeanor, and seamless coordination made the entire process stress-free. I highly recommend Cousins USA for any moving needs – they truly exceeded our expectations. Thank You Joseph.

read more
Ryan B
1692206482
Couldn't have been any happier with the way Cousins handled my move. I highly recommend them to all friends and family now
Kelly Clarke
1690894376
I received my referral from Master Movers in Oregon. They have coordinated cross country moves with Cousins USA and that they were great to work

...

with.From reservation through the move itself, they were great to work with. A bid was sent, reminders were sent, my questions always answered whether I texted or called.My movers Michael, Johnny, and Demetris were punctual, professional, very fast, efficient, and helped with anything that I asked of them.I was stunned to be loaded and 8funloaded in 3 hours. Local move, short commute, but amazing.I highly recommend.

read more
Lynn Erickson
1690474872
I highly recommend this company. Each man was kind, and took care of my items as if they were their own items. Very Godly men
Chris Fahmie
1689803922
Had a great experience with Cousins USA movers most recently with emptying and moving the contents of a storage unit I'd been needing to empty for

...

months…Very efficient, fair pricing, and handled everything amazingly. All of my items were safely delivered to the new location with no bumps or scratches on anything. I will definitely recommend Cousins USA to all my family and friends.

read more
Jeff Willis
1689342905
The Moving guys were on time and super professional. Great attitude and they did an excellent job. Highly recommend to anyone looking for a mover.
Andrew Scott
1687868361
The movers were very professional and responsive. They were also very positive and humble. Overall we had a great experience. I would highly

...

recommend.

read more
Nadj
1686569847
I trust Cousin with my move. They move us three times and we are always happy.Good vibes and good people. I will never use any other moving company

...

as long as I am moving.Please let cousin moving company move you, they are the best Love them all, Eddy and Marco thank you to all of you for always protecting my furniture.Thank you all and may God protect you all.Nadji and Jeff.

read more
Katherine Stewart
1686489259
On time for loading and the delivery
Kyle Davidson
1685971187
I had an excellent experience with Cousins. They were very professional and I couldn't be more satisfied. Moving can be a stressful experience in

...

general but I have to say this was the least stressful move I've ever had thanks to the whole team at Cousins. BIG thank you to everyone involved. I can't recommend them enough. FANTASTIC customer service, fast, and professional.

read more
Dawnette Howard
1684424826
Moving, especially long distance, is usually very stressful. From my very first conversation with Tyler, I felt at ease with choosing Cousins. The

...

movers, John and Jonathan, arrived on time, and both men were most gracious. The took special care of my furniture and stuff and worked diligently to get it to my destination and unload it to where I directed them. I am very pleased with the service I received from Cousins Moving & Storage and I am especially impressed with the teamwork of John & Jonathan. Kudos Guys!!!!

read more
Don Cataldo
1684332373
I would recommend Cousins Moving and Storage to anyone who needs help with moving. They are very professional and their workers do an excellent job.
Ryan Matthew
1683203090
Another perfect move with Cousins.
Lowell Sheinkin
1683060425
Ali Kayaten
1682685669
I was really happy with my recent experience. They were on time. They did everything they promised. The price was reasonable. Nothing to complain

...

about

read more
Albert Galowitch
1681485275
I was so delighted with my move from Cousin's. The process from making initial inquiry, terms of move pricing and explanation for charges was very

...

clear. Moving day was flawless. The men arrived before time, theyvwere totally courteous and professional. They wrapped furniture and household items as agreed in terms. No time was wasted with chatting. Arrival at new home every went smoothly. Things were placed as I directed. NOTHING damaged! Final cost exactly as agreed upon I would highly recommend Cousin's.

read more
Maria Llamas
1680180976
I never expected my move would go so smoothly and fast!The team assigned to me, Michael, Corey and Eddie was wonderful. They were so efficient and

...

really knew what they were doing!They also came in under the price I was quoted!I will request them next month for my final move.Thank you Cousins Movers!

read more
Justin Mahy
1677763583
Cousins did a phenomenal job, highly recommend their service!
Gary Paikoff
1677506152
From the sale call with Clement , we felt we were in good handsProfessional, reliable and efficientWould definitely use again and recommendA

...

couple of issues putting things back together but I'm sure they will take care of it as they have been responsive thru the entire move

read more
Roseann Savica
1675973051
They arrived on time. Packed every thing and paid special attention to the delicate and fragile items. Worked quickly and efficiently. This is the

...

second move I have made with Cousins movers and would definitely recommend them

read more
Del Ellis
1674606702
Have not disappointed in any way, though job is only half done. So far only packing and loading has occurred. I would rather hold evaluating until

...

furniture is delivered also and the moving job is complete.

read more
Eileen Prevatte
1672345201
I contacted the company on short notice and was moved within a couple of days. The crew was very professional and I liked them on a personal level.

...

My possessions arrived earlier than predicted and arrived without any damage. I also liked the delivery crew. I highly recommend Cousins USA Moving and would hire the company again.

read more
David Kratochvil
1672195293
Movers were very efficient and took good care moving my belongings.
Nicole Galvez
1661476427
Great company to work with. Joe and his team are fantastic!
Sonja Glover
1628521903
I used cousins for my recent move. The movers were excellent they took great care of my furniture by wrapping each piece with blankets and shrink

...

wrap. There were fast and efficient. Will definitely use them again.

read more
John
1621643595
I do not know where to begin with this review. From the estimate to the move, the entire Cousin's USA team was professional, efficient, and a

...

pleasure to work with during my move. They helped me move from South Florida to Queens, NY. I highly recommend them for every and any move - they made the moving process easy and not stressful.

read more
Alberto Jerez
1620053626
We were very happy with the service provided. The crew arrived on time to pack our household goods, load them on the truck, and unload at our

...

destination. The back office was also very responsive to our inquiries and requests. Highly recommend this company.

read more
Next Reviews
Why Choose Cousins?
A+ Rating with BBB
Free Estimates
25 Free Boxes
30 Days Free Storage With Your Move
Family-owned/operated
Same-day service available for local moves
90% repeat customers
Serving Palm Beach, Broward and Dade area since 1996
Extra padding and protection included
Emergency move services
Free assembly and disassembly of furniture
Free Wardrobe Box Loans