Moving Help By The Hour
Are you trying to save money on your next move? Do you have a moving truck but need movers to carry large items? Are you looking to hire moving help by the hour?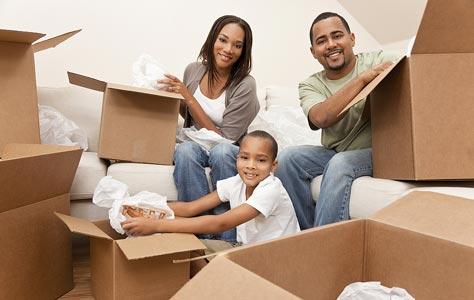 We can help! At Cousins USA, we can meet all your moving needs.
If you want some of the benefits of a professional moving company but do not need to hire full-service movers, call Cousins USA.
Ask us about our by-the-hour moving services. Don't do it yourself, do it with some help! Call today to find out how much money you can save with a DIY move.
Fort Lauderdale Moving Help
These days, many people are looking to cut costs on a move, and they're willing to do a lot of the labor themselves. We understand. When it comes to DIY moving, or do-it-yourself moving, we're here to provide you with our 25 years of know-how — at whichever level of service you request.
Some of our clients want to know, "Can you can hire movers to load a truck?" Yes! We're happy to help. Whether you need our crew for estate move-out services, services for senior moves or if you're preparing to stage your home and need to fill a portable storage unit, Cousins USA will lend a hand.
Are you looking to hire movers to unload a truck? We can help with that too! When your shipment is ready to be loaded into your new home or business, we'll send over professional, skilled movers to get the job done right.
At Cousins USA, we have been serving Fort Lauderdale since 1996. We have all the tools needed to move large appliances, furniture and antiques. We can also help with furniture disassembly and reassembly.
When you want to hire Fort Lauderdale moving help, call Cousins USA.
DIY Moving Tips
If you're planning a do-it-yourself move, you've probably done your research, and you probably have a lot of friends! You know the pros and cons of renting a truck and moving yourself. It can be a lot of fun to involve loved ones in the move, and they will enjoy being part of your big day.
Of course, there are downfalls to a DIY move. Here's how to avoid them:
Understand what you're getting. Some movers rent a truck and assume that it will come equipped with tools and supplies — or even movers! When you rent a truck, ask whether moving blankets, dollies and straps will be included in the price. If you find yourself in over your head at any point during the moving process, call CousinsUSA.
Gather the right materials. If you're planning a DIY move, you'll need to stock up on moving boxes, cushioning material (such as packing peanuts and bubble wrap), high-quality packing tape and permanent markers. It's also handy to have a box cutter, basic tools (including Allen wrenches) and moving straps.
Hire a helper. Movers have specialized skill sets that can save you from making costly errors and save you from injury.
Create a checklist. Packing checklists and schedules will allow you to divide tasks among the family and plan them weeks ahead of time. Here is our go-to moving checklist.
Don't overestimate your friends' ability. Yes, your friends want to celebrate this rite of passage with you, but some of them have bad backs. Most people struggle to find friends who are strong enough to hoist furniture, and we don't want anyone to get hurt trying to help you. If your college buddies make excuses why they can't help on moving day, call CousinsUSA.
Know all the best moving hacks. Here are a few of our favorite tips and tricks for moving: pack kitchen knives inside oven mitts to prevent injury when unpacking; use rolling suitcases to move books; tape the bottom and top of boxes to reinforce all seams. Here are more packing tips.
Get rid of as much "stuff" as you can before you move. Moving is a long and tedious process, and so is decluttering. But ultimately you'll be happier in the long run if you take the extra steps months ahead of the move to consolidate your belongings. It will pay off. On moving day, you'll save space, time and energy!
Hire Hourly Moving Labor at Cousins USA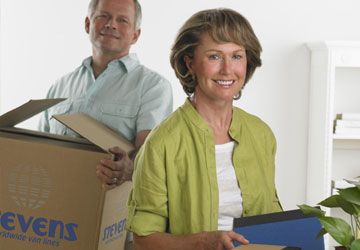 When people are moving to a new place, they are often curious how much it costs to hire movers. Don't be intimidated! We're here to help. We'd be happy to give you an upfront, no-obligation estimate about any of our services.
If you're still looking for ways to cut costs with your move, talk to one of our friendly customer support representatives for DIY move ideas, and ask about our hourly labor and pack and load services.
At Cousins USA, our goal is to give our customers a smooth and stress-free move every step of the way.
Give us a call today at (954) 792-6650, or fill out the form on the right of this page for a free moving estimate.