Realtor Referral Program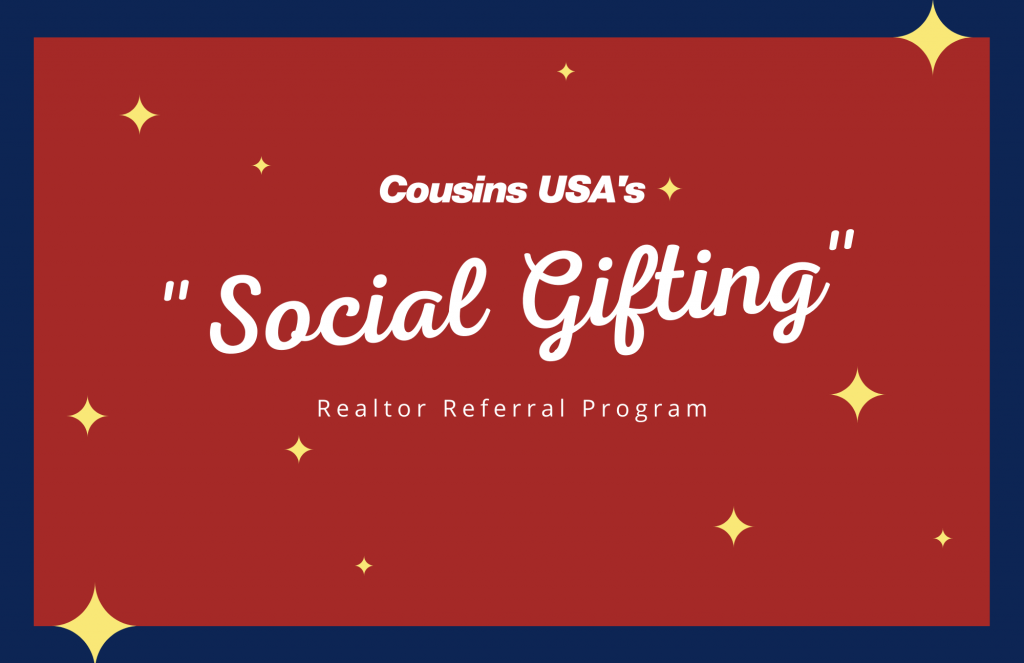 The holiday season is officially underway! From October 1st to December 31st, Cousins USA Moving & Storage will be launching the "Social Gifting" Realtor Referral Program. This time around, it is easier than ever to get rewarded for your hard work and dedication.
HOW DOES IT WORK?
For the first time ever, any Realtor who refers a client to Cousins will get a $100 gift card, regardless if they book or not! We understand once you refer us, the decision to book the move is mostly out of your hands. Therefore, we want to send a little gift just for the opportunity to provide another great move for one of our wonderful Realtor partners.
All we need from you is what we are calling a "qualified lead." This means your referral sets up either an In-Home or Virtual estimate with one of our moving consultants. Once the appointment is set, all we need is your mailing address, and then you will receive your gift once the appointment has been completed.
The Gifts!
October: Stock up on candy and groceries with a $100 Publix gift card, after just one referral!
November: Treat yourself early or buy a present for a loved one with a $100 Amazon gift card, after just one referral!
December: Busy planning the holidays? Take the family out to eat with this $100 restaurant gift card, after just one referral!
For any questions about the program, or to refer a client, email: referrals.cousinsusa@gmail.com.