Green Moving Initiatives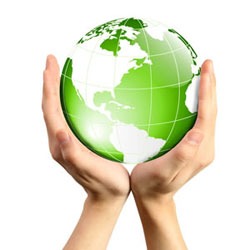 Cousins USA Moving & Storage is an interstate agent for Stevens Worldwide Van Lines, an internationally recognized leader in the moving and storage industry with more than 100 years of experience. As a leading mover, Stevens is conscious of the sheer amount of materials it takes to complete a move, and has gone to considerable lengths to not only deliver world-class moves, but be environmentally friendly as well. Through our partnership with the Stevens team, we are also able to participate in these Green initiatives.
Stevens Green and Environmentally Friendly Initiatives Include:
Stevens Van Lines made the investment in 1,000 reusable plastic office move crates in 2008. They have written a business plan to purchase 1,000 per year throughout the next 5 years. It's their goal to reduce the use of cardboard boxes by 70% over the next 5 years.
Stevens Van Lines crews are trained to sort reusable and recyclable materials from customer waste and decommissioning projects. This has resulted in the recycling of over 300,000 lbs of office furniture over the past 2 years.
Stevens Van Lines' alliance with RENTACRATE gives them the ability to help companies with their e-waste and shredding needs and keeps them in compliance with FACTA, HIPPA, Sarbanes Oxley and applicable state waste laws.
Stevens has written business plan to convert 70% of its vehicles to biodiesel by the end of 2014.
Stevens has a written policy of reducing and reusing packing materials whenever possible.
Stevens collects and resells packing material in all markets.
Stevens collects and recycles office papers in all offices. Special recycling bins are supplied in each office, workstation and common area.