Green Moving Initiatives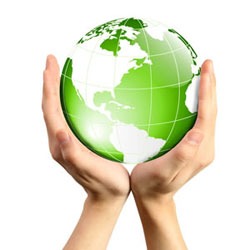 Cousins USA Moving & Storage is an interstate agent for Wheaton Worldwide Van Lines, an internationally recognized leader in the moving and storage industry with more than 100 years of experience. As a leading mover, Wheaton is conscious of the sheer amount of materials it takes to complete a move, and has gone to considerable lengths to not only deliver world-class moves, but be environmentally friendly as well. Through our partnership with the Wheaton team, we are also able to participate in these Green initiatives.
Wheaton Green and ENVIRONMENTAL SUSTAINABILITY Initiatives
Every single day, Wheaton has hundreds of agents active across the United States, and we see that as a huge opportunity to have an environmental impact. Our goal is to reduce our environmental footprint, and we take seriously our commitment to being a green company. How?
By recycling thousands of pounds of cardboard cartons, utilizing thousands of efficient compact fluorescent light bulbs in our warehouses, and upgrading our appliances to more energy efficient models. We also use recycled paper and eco-friendly inks on our documents and collateral materials. This commitment to going green is just part of the reason so many people choose Wheaton.
In fact, we've worked so hard at going green that we've been recognized as an official "Green Business" by the Indianapolis Chamber of Commerce. Contact us today to begin your green move with Wheaton.
Wheaton World Wide Moving