Fort Lauderdale Warehouse Storage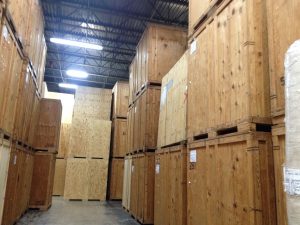 If you are planning a move to or from South Florida and need either long or short-term storage, Cousins USA Moving & Storage can help. We have safe and secure warehouse facilities, so you can rest assured that all of your belongings will be protected and accounted for throughout your relocation. Ensuring your valuable possessions are well taken care of is a critical step toward having a successful move, and having served the Fort Lauderdale area since 1996, Cousins USA is a leading storage company for the residents and businesses of South Florida.
Our Professional Storage Crew
Whether you are storing household goods or office equipment, our dedicated staff will work with you every step of the way, until your goods are delivered to your new destination. Our crew members work tirelessly to ensure our storage facilities are clean and meet the highest standards for safety.. So, if you've just sold your house, but haven't quite found a new home yet, or maybe you're moving to an apartment and won't have as much room and need to store your belongings for a few weeks or a few months, call Cousins USA Moving & Storage today or fill out the form on this page to receive a free quote!