On Demand Storage Service
We want to help take away the stress that comes with dealing with self-storage. Storing your items can be a real hassle. The process that can cost you more time and money then need be. With self-storage you have to take the time to find a place, renting a truck, hauling your belongings and storing your items all by yourself. That's a lot of work for a temporary storage solution. Forget storage units and self-storage options. We have a on demand storage service that will save you time and money.
There are only a few options when it comes to storing your belongings. However, we offer a solution that will keep your possessions close without having them cluttering up your home. Our on demand storage service works for you. We pick up your possessions at your home or business and store them until you want them back. It is that simple!
Storage Pick Up Service
Our storage pickup is a new way to help our customers find a storage solution that works for them. It is perfect for anyone who doesn't want to deal with the hassle of self-storage services. Our professionals have the tools, space and experience to properly store your possessions. So how does our storage pick up and delivery service work? Let us break down how our concierge storage service works:
Get in contact with us by calling our office or filling out our online form.
We arrive to your home, apartment or office with our truck or van.
We take photos and inventory all the items you wish to store.
We then pack your belongings in our on-demand storage containers.
We record your name and the number of items you are storing.
We transport your possessions to our secure warehouse storage facility.
When you are ready to get your possessions back:
Contact our office and arrange for a time you want your items delivered to you.
We pack our truck with your needed possessions.
We deliver and return your possessions to your designated location.
The process is really that simple. All you have to do is determine the items you wish to store, and we do the rest. No packing or moving on your part. Our warehouse storage facility is professionally cleaned and monitored daily. It is kept at the highest standards for safety, so you can rest easy knowing your belongings are in good hands. Your valuables will be handled and transported with the utmost care.
Valet Storage in South Florida
Our on demand storage service is comparable to when you valet your car. You give your belongings to us until you're ready to have them back. The difference is we won't leave your possessions outside exposed to the environment. They'll be stored in our climate-controlled storage warehouses. When you trust your possessions with us, we ensure you that they will be delivered back to you in the same condition that you left them.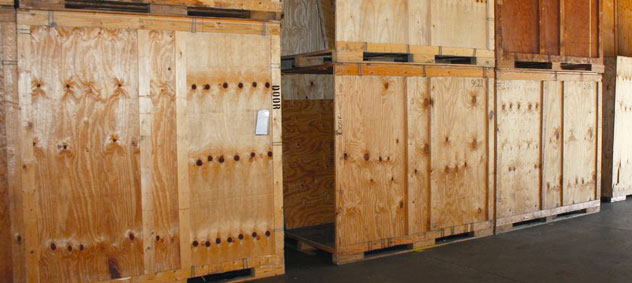 As a moving and storage company we have the expertise and equipment for transporting items in a safe and secure manner.
When looking for on demand storage companies go with the professionals at Cousins USA. The process is simple! Just choose the amount of items you wish to store and we will keep them safe regardless of the duration. So, whether you are looking to store holiday decorations or just don't have enough room for some of your belongings, go with our concierge storage services.
Contact us today at (954) 792-6650 or fill out our online form to have our professional staff come out to your home today.