On-Demand Storage
Quick Read
Here at Cousins USA we are dedicated to providing you with a stress-free solutions for all of your moving and storage needs. One of the ways we do that is through our on-demand storage. Here's how our on-demand storage can help you:
Efficient storage process. We come to you.
Professional-quality packing.
Climate-controlled storage.
24/7 surveillance of your items.
To store your items with peace-of-mind, you need to partner with a company that you can trust. Cousins USA is that company because we are:
A+ Rated by the BBB
Family-Owned and Operated
Experienced Since 1996.
To set up your on-demand storage appointment, give us a call at (954) 792-6650 or fill out this estimate form.
Storing your items should be easy. Don't stress over self-storage. By using self-storage, you'll find yourself handling your own items, packing them yourself, and putting your items at risk without any sort of climate-control and limited space. On-demand storage is your answer for easy storage without lifting a finger. Go with Cousins USA for simple storage with peace-of-mind.
How On-Demand Storage Works
The concept of hassle-free storage may seem a bit far-fetched. Cousins USA has made the implausible into reality by offering on-demand storage. To help you understand how this service works, here is every step of the process.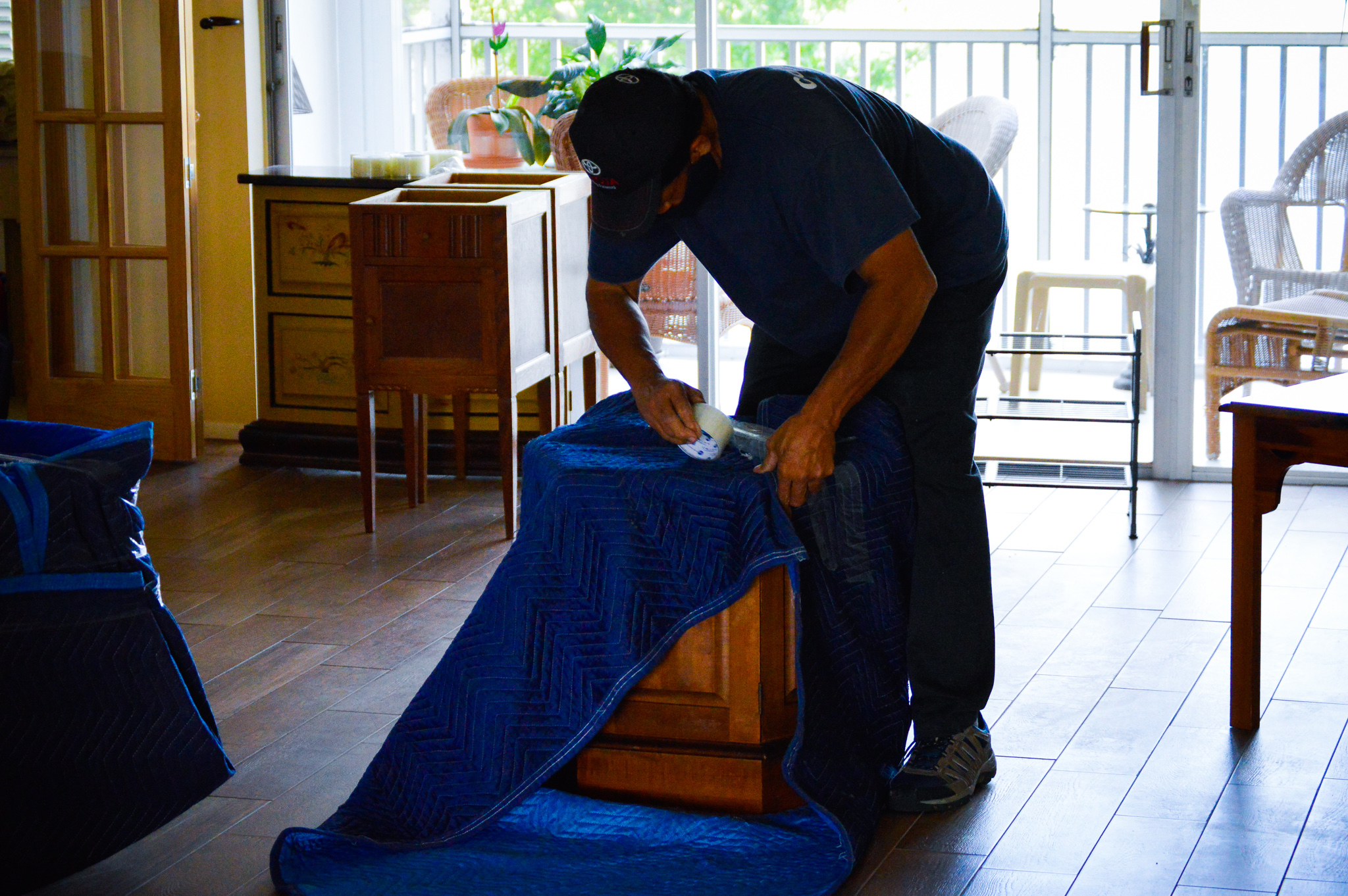 Call our office or fill out this free online form to schedule your on-demand storage appointment.
We arrive at your door with an appropriately-sized truck.
We will take pictures of your items to have on record and inventory those items.
We safely pack and load your items for storage.
These packed items are brought to our 15,000 sq. ft. warehouse facility.
When you want your items back, either all of them or just some of them, just contact our office to set up a time for us to deliver your items to you, whether that be where we picked them up from or in a new location.
We safely pack these items and deliver them right to your door.
You'll notice that the only thing for you to do in this entire process is to contact us and tell us what needs to be done. Don't make storage more difficult than it needs to be, go with Cousins USA.
On-Demand Storage Services
We aim to make our storage services as efficient and effective for you as possible. To make this the case, we offer the following benefits:
Simple and efficient storage process.
Top-quality packing to ensure that your items are kept safe during on-demand storage.
Climate-controlled warehouse storage.
24/7 surveillance of your items.
Not only do we take the stress out of storage, but we also provide top-quality storage services built to keep your items in the condition that you left them. With Cousins USA, you won't have to worry about on-demand storage.
Get Your Free On-Demand Storage Estimate
Our dedication to making moving and storage easy for everyone has led to a focus in on-demand storage. Don't waste time or energy with self-storage. Don't risk the condition of your belongings with self-storage. Get your items securely stored without lifting a finder with Cousins USA.
Be sure to set up your appointment today! All you have to do is fill out this estimate form or give us a call at (954) 792-6650. Don't hesitate to ask any questions that you may have or inquire to learn more.